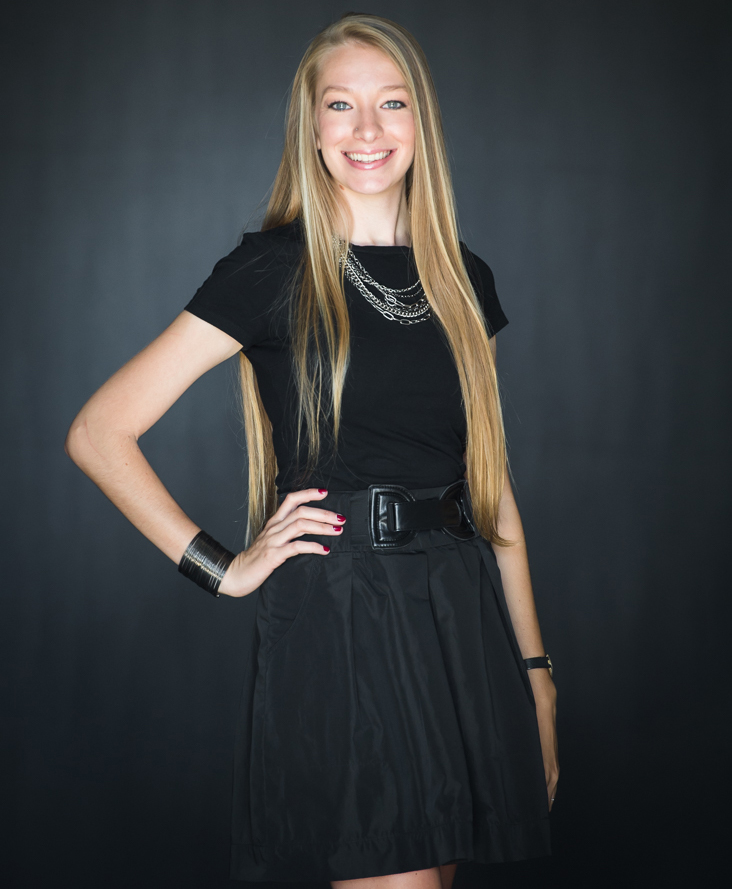 ---
Kaylin Taylor
Ever since high school, I've had a passion for planning all kinds of events from talent shows to golf tournaments. From there I continued my education of the event world at the Rosen College of Hospitality at UCF where I graduated with my Bachelors in Event Management. It was during my time there that I started my career in wedding planning and I have been doing it ever since! I started at AATR as an intern and have gone from assisting to full on design and coordination. I love getting the opportunity to help people and to be a part of such an important time in their lives. It gives me great joy to see two people come together to embark on this amazing journey that is marriage! My couples are my passion and I believe that if you love what you do you never have to work a day in your life. When I am not planning weddings, I am traveling the world and going on adventures with my amazing husband, spending time at the beach, drinking immense amounts of Starbucks and enjoying time with family. I am a Canadian citizen, Christ follower, firefighter's wife and lover of all dogs everywhere!
EMAIL: kaylin@aatrweddings.com
To be honest, when I first started pursuing my career in event planning, the only thing I was sure of was that I wanted to plan every kind of event EXCEPT weddings! I had watched TV shows like Bridezilla and decided that an event as personal as a wedding would not be a good fit for me. Oddly enough, I needed to complete three internships in event planning to graduate with my degree and the wedding industry is where I started and stayed for all three internships. I was skeptical at first but it didn't take me very long to realize this was my calling. I fell in love with every aspect of the job from the families that hugged me at the end of the night to the amazing vendors that worked along-side me to help pull off the event. The thought of getting to help two people celebrate one of the best and most important days of their lives is something that fills me great joy!
Being a planner, naturally I love the coordination and the design. There is nothing more satisfying for me than to see several different moving parts all come together harmoniously to equate to a successful, eloquent and FUN event. But my other favorite part is getting to know the bride and groom and who they are as a couple and seeing that play out into their wedding. I also enjoy helping and counseling couples through the planning process to make sure that they are one hundred percent satisfied.
A wedding, just like any kind of major production, can be extremely stressful at times. A couple is entrusting you with one of the most important days of their lives and you only get one shot at getting it right. It takes discipline, time management skills, attention to detail and the ability to comfort people when they are experiencing high levels of stress or anxiety. You also run into many problems, big and small, and need to be able to think on your feet. A person can plan an event for many years and be extremely thorough and something can still go wrong. My job is to make it seem as though all is perfect and everything went according to plan!
I can't say that I can narrow it down to just one! I love many different styles for many different reasons and I love to mix and match different styles to create different looks. I would say being a Florida girl I am more prone to don a tank top and shorts then an edgy skirt and heels but you just never know what I might pull out of my closet!
I love to stay up to date with current fads and trends, but I also love to look at the past and draw inspiration from where we've come from. Just like fashion, trends seem to always repeat themselves so how can we look at these trends with fresh eyes? Pinterest is also one of my most favorite things on the whole planet. Although, I never like to simply copy a picture or idea – just recreate it in a new way. My biggest inspiration in the end comes from the couples that I work for. As stated previously – it is my job to make sure that their wedding emulates all that they are both individually and as a couple.
Although Central Florida is an amazing destination to host a wedding (one of the top places in the world actually), I would love to be able to plan a wedding in a different country! I have had the privilege of working weddings of different cultures and nationalities and I am simply fascinated by all of it!
This is a tough one! Probably Will Smith…mostly because he cracks me up but I feel like he would be extremely fun and down to earth! Plus, I believe he and his wife have an amazing bond and partnership going on and I would've loved to have helped them celebrate that union.
I believe there are two very important aspects that control everything and that is budget and guest count! Those two things effect everything else and should be the first thing that a couple decides on before they move forward with any other planning aspects.
The very first wedding I ever worked with An Affair to Remember was an Indian wedding and let me tell you, it is one I will never forget! It was so foreign to me and so very different than any other wedding I had ever worked but it was nothing short of incredible. Their wedding celebration lasted three days and they had over 300 guests! Every detail was so beautiful and ornate and it is one that will always stick out in my mind.
As anyone who has planned a wedding knows, there is a lot of pressure that comes along with it and things can get extremely stressful. I think the most important piece of advice I can give is to enjoy the wedding planning process and not allow the stress to ruin it for you! It can be so easy to get caught up in all the plans and details that you can lose sight of what the day is all about. It's not a bad thing to want an amazing wedding and to have it full of well thought out plans and ideas. But at the end of the day, regardless if your cake was the right flavor or if your flowers were the right color, you will still be marrying the person of your dreams and embarking on the greatest journey of your whole life with them. Trust in the vendors that you hired, sit back, relax and just enjoy this time!