Everyday I get an email from Martha Stewart Weddings about the "Thought of the Day". Most of the time they go to my "Extras" folder in my email but todays I thought was worth sharing! Flower girls are sometime the cutest part of the of your ceremony and here are some new trends for flower girls and some old trends made new!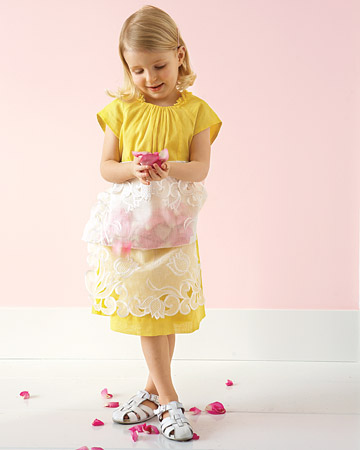 An adorable pinafore made out of table linens, tha has a pocket to hold flower petals for sprinkling down the aisle. This is more of a casual feel perfect for an outdoor ceremony!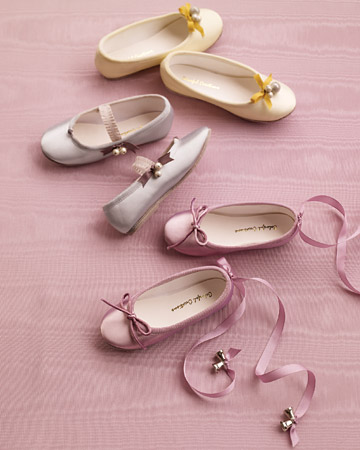 Dye plain white satin slippers in a pretty color to match your wedding palette, and sew a smattering of bells, along with some ribbon, on them.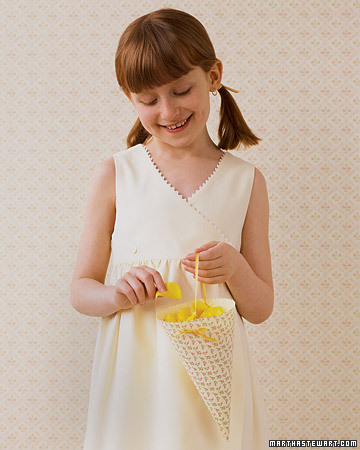 Instead of a traditional flower-girl basket, why not try a paper cone? It's  inexpensive, and hard for a flower girl to destroy 🙂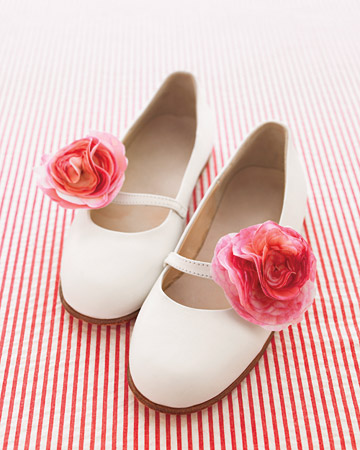 Turn Martha Stewart designs into fabric by printing them onto iron-on transfer paper or sending them away to be made into cloth. Iron transfers onto cotton organdy, cut out, stack, and sew through the center. Fluff to create dimension.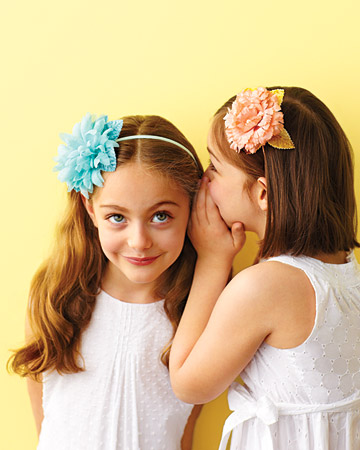 Handmade headbands!! This way they won't wilt by the reception.Try etsy.com!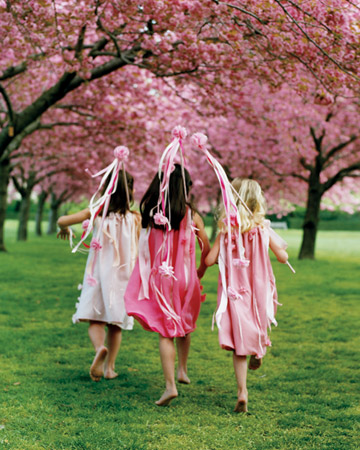 LOVE these! We wrapped a dowel in ribbon, thumbtacked on ribbons of various lengths, and finished off by gluing on confetti flowers. (To make the flowers, gather a bunch of the confetti petals together and start gluing.)