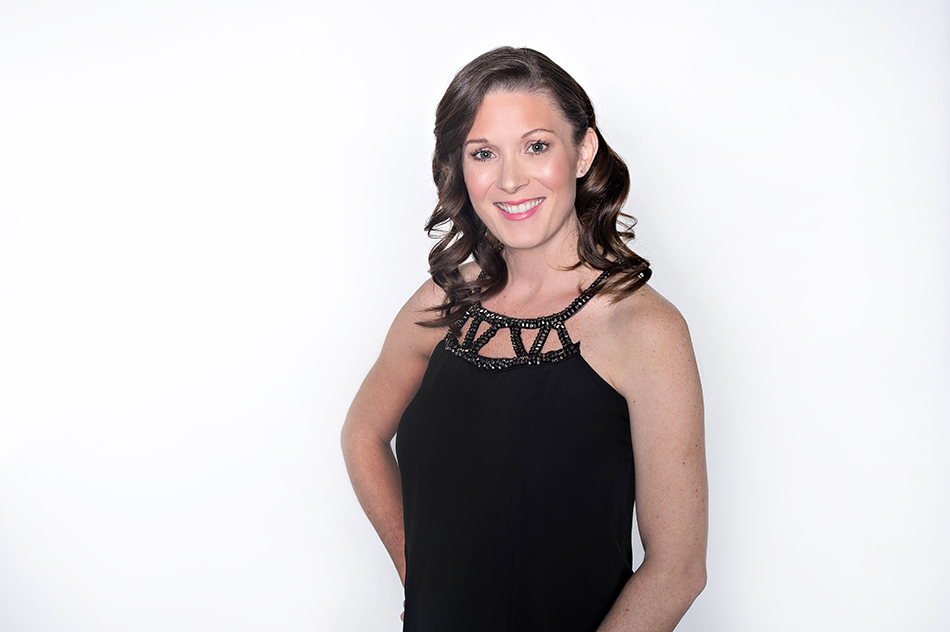 ---
Brittany Crowley
I have always been a designer and that love made me want to get into the event industry. Love, Happiness, Excitement and emotion made me want to focus on weddings. While working towards my degree at the University of Central Florida, I spent a summer studying at the Apicius International School of Hospitality in Florence Italy. When I returned, I began working as an intern for An Affair to Remember and knew this was the career path for me. Over the last few years, I have been given the opportunity to work in several different aspects of event production which has taught me that although the basic ideas behind a wedding are always the same, each couple has their own style. Since graduation, I have taken on a larger role with the An Affair to Remember event planning team, working and training alongside AATR to create beautiful and memorable events for our clients. When I am not working, I have my hands full with my Shih Tzu pup, Brady! As a loyal Starbucks fan, I believe that a cup of coffee can fix almost any problem, and yoga can cure even the most stressful days. New York City is my home-away-from-home and I love to get there as often as possible! Finding inspiration in my travels has helped me to design some of our most memorable events!
EMAIL: brittany@aatrweddings.com
It's funny how life can take you on a journey. Mine involved going to UCF, graduating, and ultimately pursuing a career in law. Then I realized I just wasn't happy, nor satisfied, with this choice. After some time, and a lot of soul searching, I recalled the moment that I felt sublimely happy – planning my own wedding. Throughout the preparation stage, I was able to execute all of my unique qualities and strengths, and it showed me how creative I could really be. Unfortunately, you're not able to get too creative with the law, it's pretty cut and dry. So my journey has led me to find happiness with the AATR team & the ability to assist brides make the most of their special day!
The initial meeting of the bride & groom is always a favorite of mine! Here we get to experience both sides' opinions and ideas for the special day, which can be quite entertaining at times. Overall, it's just a great moment to witness the beginning of what will become one of their most cherished memories.
Ensuring that all of the creative ideas are able to tie-in together. We live in a Pinterst-era, and with that power, a person can become overloaded with various DIY ideas. As a planner, you want to embrace the creativeness of your client, while at the same time making certain that it will all come together on the big day.
It would have to be romantic with a hint of glam. I'm in love with the peach and petal pink tones. Since I'm a fair-skinned, Irish girl, those colors, alone, have the potential of drowning me out. So I like to incorporate a pop of bold coloring like chocolate and gold accessories.
Wedding blogs and magazines are always helpful for staying in touch with the latest trends. I also like to take a base idea from the internet or magazine and then analyze it with my fashionista friends to incorporate a personal touch
It would have to be overseas… Ireland. Definitely a country on my bucket list. The countryside looks picturesque in every movie and picture I see. Breathtaking views and colors would make for a gorgeous landscape. Weather permitting, I would choose outdoors, possibly the sprawling lawns of an ancient castle. A clear top tent to reveal the country's beauty and dazzle with chandeliers. I think it would create an unforgettable moment for everyone.
I know she already tied the knot, but in case she's open for a renewal ceremony, I would love, love, love to plan it for Carrie Underwood! She is my favorite singer – her songs always make me feel wholesome, something about Country music. Plus, she likes pink, which is always a favorite of mine. I love the idea of coupling a sophisticated soiree with a pair of cowgirl boots!
This is very tough, I'm not sure I could choose just one. Food & Beverage is critical, as your guests will remember and use this as their take away from your day. I mean how often do you return to a restaurant that served you a bad meal? Exactly! On the flip side, for the bride & groom, they barely have time to eat. The only memento they can take away are their pictures and/or video.
My own! I put everything into it – heart & soul. It pushed me to rely on all of my key strengths, especially organization. Most importantly, it led me to where I am today. It enabled me to see where I belong and what I should be doing with my career. For that, I am incredibly grateful!
To remember that this day is for you and your groom & it should be planned the way in which you both have agreed upon. Do not allow others to clutter your mind about what they would want and/or prefer. This is a special moment in your lives that should only bring you both joy every time you reminisce.