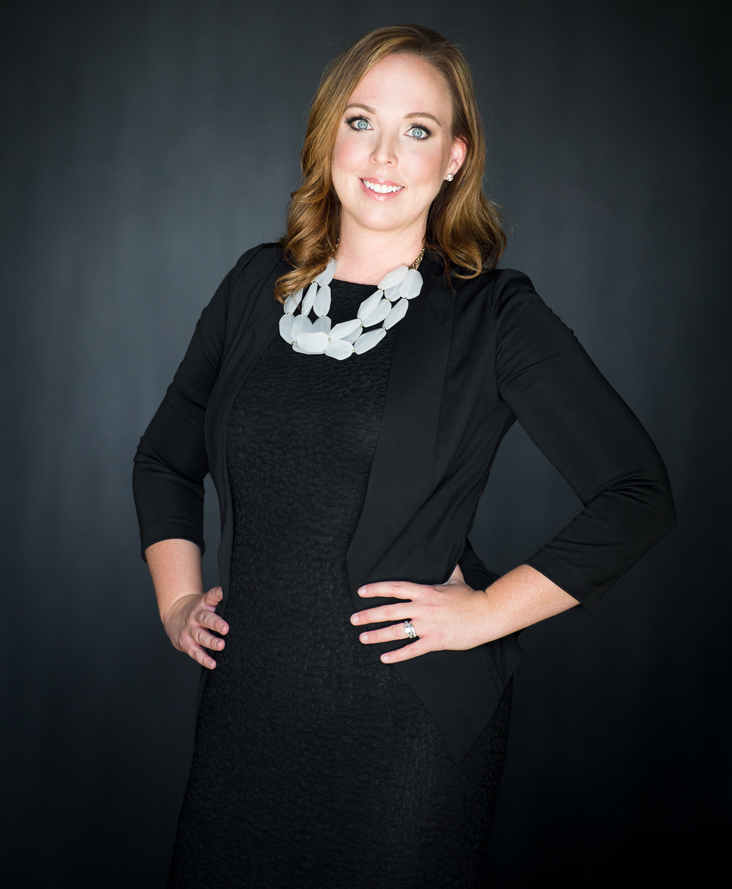 ---
Lisa Litton Bowen
As a little girl, I loved fairy tales and happy endings, but I never dreamed I would find a career this perfect for me. I have always been an event planner and looked for a reason to bring people together. I adore birthday parties, dinner parties, sports parties, any reason to celebrate! I earned a bachelor's degree from Florida State University and always planned to go to law school; however, after living in the world of politics, I chose a happier route. I went on to earn a Master's degree from the Nicholson School of Communication at The University of Central Florida and took everything I studied about Public Relations to pursue a career that would allow me to play a part in one of the biggest milestones of your lifetime. I truly enjoy working with couples from beginning to end. At our first meeting, my objective is to identify who you are as people and then translate that into a weekend that shows off your personal style and is a reflection of you as a couple. My family and friends are very close to me and I understand wanting to have a fabulous celebration that is stress free so you can enjoy the time with those closest to you. At the end of the day, I want you to sit back and say, "that was truly amazing." When I am not with my clients, I have an incredible husband, Jason (who knows way more about weddings than he ever wanted to), three rough and tough children (Jackson, Wyatt and Shelby) and two big dogs that have stolen my heart. My wish for all of my clients is that their wedding celebration continues for the rest of their lives.
EMAIL: lisa@aatrweddings.com
From as far back as I can remember, I have always been a planner. I love spreadsheets, I love design, and I love thinking outside of the box. I am not a believer in "cookie cutter weddings" and I look for things that will "wow" your guests. I truly enjoy working in an industry that allows me to utilize all my strengths to turn dreams into reality.
My favorite part of planning a wedding is watching one piece of inspiration develop into an entire style. Whether it's a dress, a family heirloom, a linen or even a color scheme, one small detail can take on a life of its own in the design process.
Whenever you get multiple opinions, there is always a bit of stress on the bride and groom. Sometimes families have two different sets of priorities and only a limited amount of money. With most weddings we have to make some compromises while trying to keep all of the families in mind.
I seriously love all different styles and really do feel every wedding I plan is beautiful; however, looking at my personal style, I would have to say Timeless Elegance with a pop of fun. I love dresses that you can look back on and they are still in style 20 years later. I love beautiful flatware, ornate chargers and very simple and elegant colors. However, I will throw in a pop of color just to liven things up.
Okay, so I know I am going to sound a bit dated, but I truly love printed wedding magazines. I can spend hours looking through Grace Ormonde, Weddings Unveiled, or Martha Stewart Weddings. However, I do spend quite a bit of time on websites like Etsy and Pinterest looking for unique items that fit your style. I am a huge fan of anything customized and personal.
I love southern charm and sophistication so every detail of Blake Lively and Ryan Reynolds wedding was breathtaking to me. From the venue, a Plantation in Charleston South Carolina to the dessert table overflowing with treats for their guests, they did not miss a single detail.
I would die to plan a royal (ish) wedding so I would have to say Pippa Middleton. She is so fashionable and breathtaking and you know she has incredible tastes. However, you would not have to stick with royal tradition so you could really help her show off how fabulous she really is.
The most important thing to me is the venue. The venue instantly sets the whole tone for the wedding. All of the details should fit into the atmosphere of the venue. Certain ballrooms instantly evoke a rustic feeling while some are very modern. I don't like the idea of fighting the initial feeling you get when you walk into a place.
I planned a wedding for 400 people where she was against hotel ballrooms and had very specific tastes. It is difficult to find a venue outside of hotels for a guest list that large, but The Ballroom at Church Street worked out perfect. She had so many beautiful touches including a horse drawn carriage, a dove release, intricate and detailed centerpieces, incredible stationary and personalized favors. However, when it came to the party, they had sooo much fun and danced the entire night with all of their guests. It really did seem like she was with 400 of her closest friends.
Every bride and groom need to remember that a wedding is really about bringing two families together. It is important to hear everyone's opinions and advice, but make sure you and your fiancé get the final say. The wedding is a reflection of you as a couple, but it can be a bonding experience for everyone if you let it.