We just love Kristen Weaver! She is the bombdiggity. If you are looking for a photographer who's photos take your breath away….look no farther! Kristen's work speaks for itself, so with that being said we took the time to ask Kristen a few questions about Kristen Weaver Photography!
1. What is your photography style –Posed and formal, relaxed, photojournalistic, creative, artistic, candid, traditional?
I think it's kind of a mix between posed and relaxed. It's pretty unrealistic to think that we don't pose our subjects. The key is to make them look like they're not posed!  I can't imagine the looks I would get if I put a bride and groom in front of my camera and just said "ok, just do whatever you normally would", because there's nothing "normal" about your wedding day. I think massive anxiety would ensue J I always make sure to explain this to my couples – so they know that I'll do my job in directing them, but also know the tricks to make them interact with each other naturally – bringing out the sweetest photos that really show the dynamic in their relationship.
2. How long have you been in the industry and how many weddings have you done?
I'll be reaching my 2 year anniversary in October of this year! I'm so excited! It's been such a blessing to have made a name for myself in the industry in such a short amount of time. But that also comes with skeptics who would argue that I don't have the same amount of experience. I've actually been shooting weddings for close to 10 years, since graduating college and working with another photographer for a year where I learned a lot about the business and timelines of wedding days. I spent about 7 years working in the corporate world before deciding to get back in to weddings full time. Since then, I've shot 35 weddings and I am 75% full for 2012 bookings.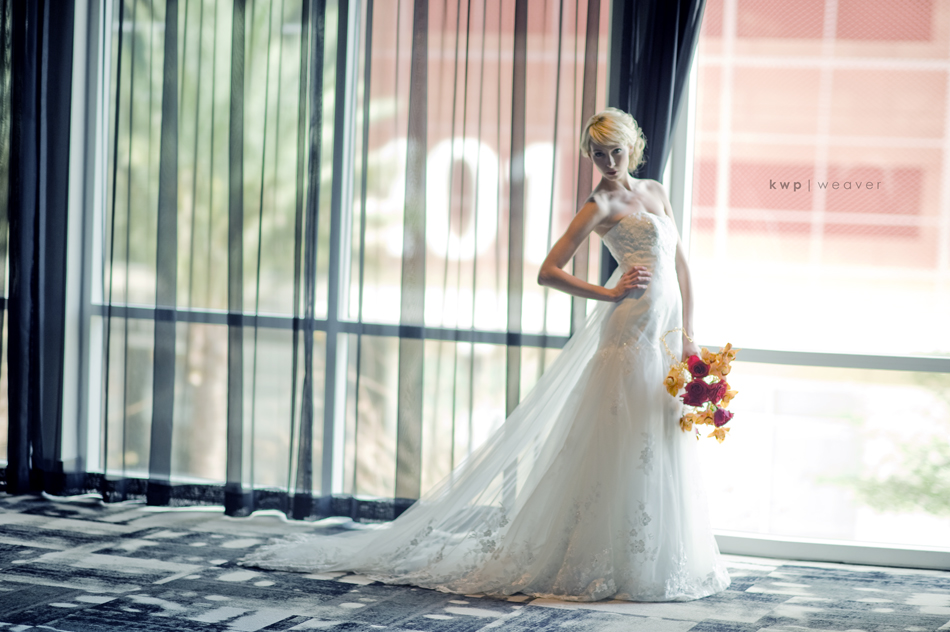 3. What kind of input can your client have on the direction of the shots? Can they give you a shot list to work from?
I only work with shot lists when it comes to the family formals. It helps to have the bride included in making the list so that we can be organized when we're shooting that section of photos. We actually have a pretty solid system for doing the family formals, so we like to put the list together ourselves. Otherwise, it's great to see what inspires a bride, but I like to think brides hire me because they've seen my work and will allow me to be creative that day. The more freedom and trust I have, the more creative I can be and the better the photos will turn out.
4. How do you coordinate with a wedding videographer?
I try to touch base with the videographer prior to the wedding if it's someone I haven't worked with before.  We like to put together a game plan to see how many people will be there and how we're going to work together. Most of the communication is done that day when we see how everyone is setting up and where they need to be.
5. What are the benefits for you to have a Wedding Coordinator present?
Having a coordinator is a huge benefit for us as photographers. It allows us to release some of the timeline responsibilities to the coordinators which lets us focus more on photography. Since we're with the bride more than any other vendors, we're often asked to do tasks that a coordinator could do – like look for a family member, help someone get dressed or communicate with the dj about the next events. All of these things take us away from our primary focus, taking pictures. It's also great because a coordinator "has our back" – making sure we're fed, ready for the next event and helping to organize the day so it flows easily.
Before the day, a coordinator is like a photographer's best friend – often recommending the things that we need to make amazing photos. Everything from organizing timelines to thinking about all the little details on the tables and even recommending gorgeous up-lighting so our reception photos are amazing.
6. How many people work for Kristen Weaver Photography?
Me and my fiancé own the company, but I also have Alyssa who works with me almost full time. She works during most days in the office, and second shoots all of my weddings.
7. What kind of equipment will you bring with you? How intrusive will lighting, tripods, other equipment or assistants be?
We stay pretty discreet, especially when it comes to lighting. At receptions, at most, we have one light stand with a small video light on top. For the most part, we use on-camera flashes during dark receptions. Our camera lenses are in small bags that we carry on us.
8. How long does it usually take to edit the photos and receive them back?
The blog post of favorites is usually up between 6-8 weeks after the wedding, and the proofing site is posted shortly after that. Without an album, finished images are provided on disc around 12-16 weeks following the wedding (assuming the bride/groom approves the images in a reasonable amount of time). When a client has an album in their collection, the final disc isn't delivered until the album design is approved, to make sure there isn't any more editing on the images.
9. How do you charge for services? Are there packages?
We have several collections from 6 hours of photography starting at $3,000 up to $8,000 for 12 hour coverage, albums and add-on sessions. The majority of my brides spend between $4500-$6000 for our services.
10.How far do you travel?
In January I'll be shooting my first wedding in Australia – so literally around the world! I've also shot weddings in the Bahamas, Jamaica, Los Angeles, Las Vegas, Chicago, Connecticut, Minnesota, multiple weddings in Ohio (Cincinnati, Columbus and Cleveland) and of course, all over the state of Florida.
11. What makes Kristen Weaver Photography unique?
My brand is simple. It's clean, modern and unpretentious. You'll never see yellow vintage tinting or bad flash. I love beautiful light and my clients are some of the coolest people I've ever met!  I tend to attract brides that love fashion, have an easy-going personality and consider photography to be their top priority for the wedding. I'm not afraid to be real – I'm honest, goofy and not ashamed of saying what I think.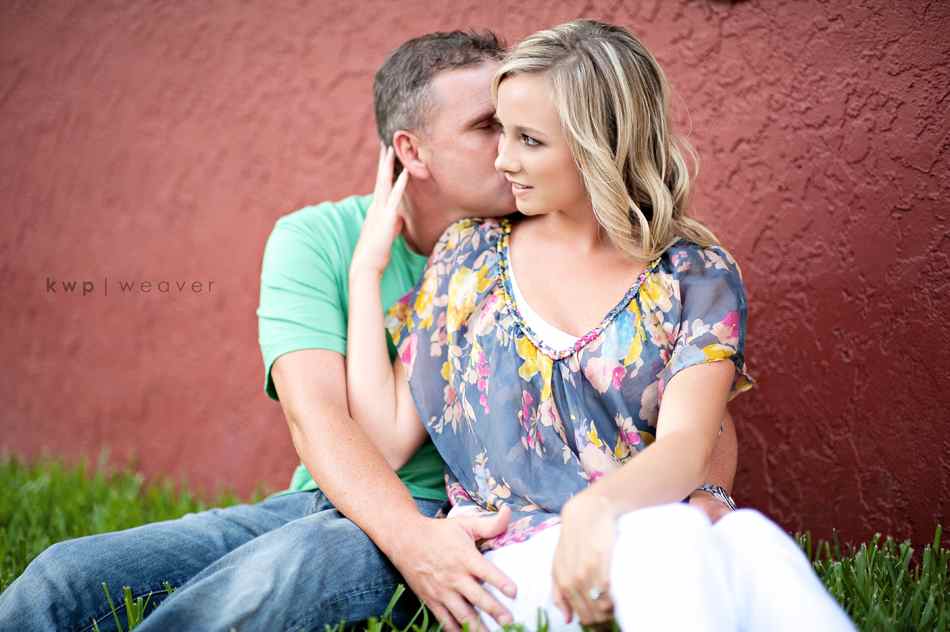 Fun Questions:
1. What made you become a photographer?
I'm sort of a voyeur actually. I love seeing the dynamic between a couple and how every relationship is so different. And I realized that people do whatever I say as long as I have a camera in my hands!
2. What is your favorite photo you have taken?
I couldn't possibly just narrow it down to one photo – but a recent favorite is this shot of the groom as he saw the bride for the first time at my Las Vegas wedding. He's a corrections officer and former Navy, and he was literally sobbing when he saw her. My heart stopped when I knew I got that shot.
3. What is your favorite venue that you have photographed for a wedding?
I don't think I'm a big venue person. It's more about the mood that's created by the coordination team that makes me love a location. Some of my favorites have been because of the details that came together so well and really showed the couples personality. I think for that reason, I like blank spaces that can become whatever the couple envisions.
4. Have you ever cried while shooting a wedding?
Almost once, at my best friend's wedding in Los Angeles. But generally, I'm so busy shooting and focusing on my work that I don't have time to take it all in.
5. What is the one piece of advice you would give to every couple you work with about their wedding day?
Work closely with your photographer on your timeline to make sure you're allowing for enough time for photos. I'd highly recommend a First Look. Give your photographer plenty of time for detail photos of the reception before guests are allowed in. If you're a big fan of wedding blogs and featured weddings in magazines, realize that those clients have given ample time to their photographer to capture those details.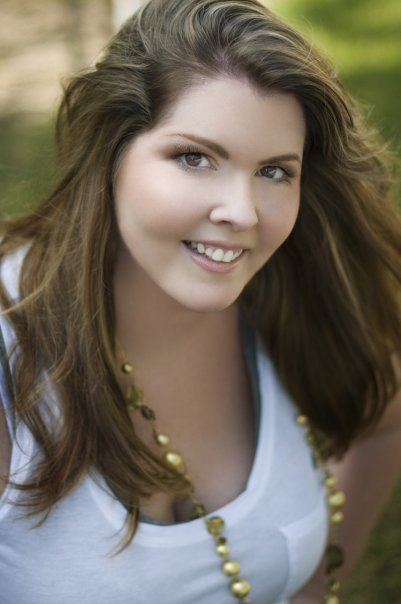 This is the fantastic KRISTEN WEAVER!
Kristen Weaver Photography Website
Kristen Weaver Photography Blog