Lisa Vanderpump's daughter, Pandora Vanderpump, was married on August 27, 2011 to her boyfriend Jason Sabo. Lisa and her husband Ken welcomed over 200 guests into their home. The ceremony's color theme was pink — with all of Pandora's bridal party in pink dresses, including the mother of the bride!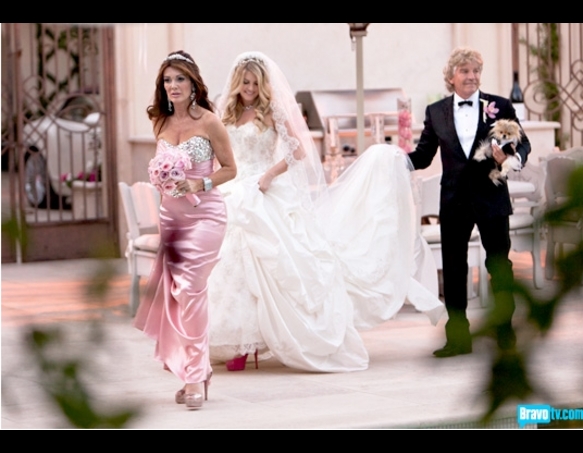 Pandora chose a gown designed by Ian Stuart but wanted to add some touches, such as more diamonds and hand-sewn roses. The dress cost $6,000, and Pandora looked gorgeous, but some viewers found the ensemble tacky.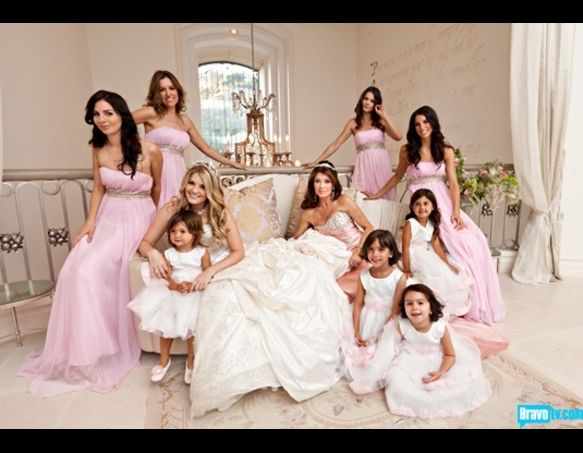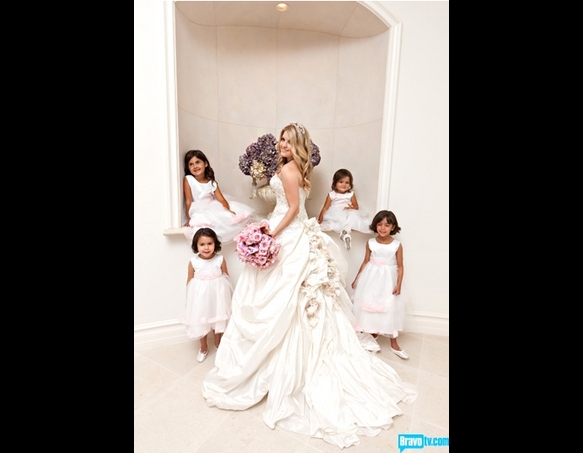 This ceremony decor is breathtaking. It's so romantic and over-the-top all in one, & the unsymmetrical clumping of floral on the left of the table is different.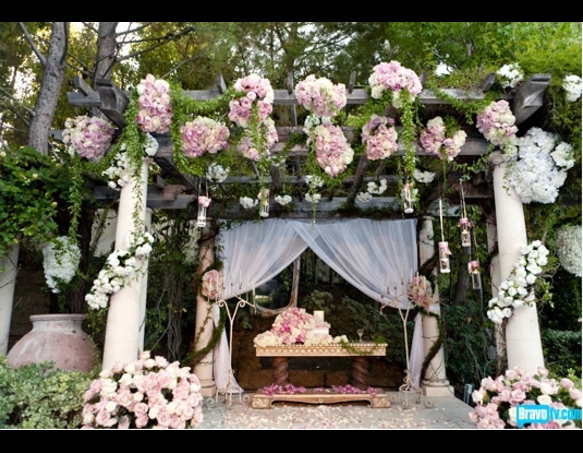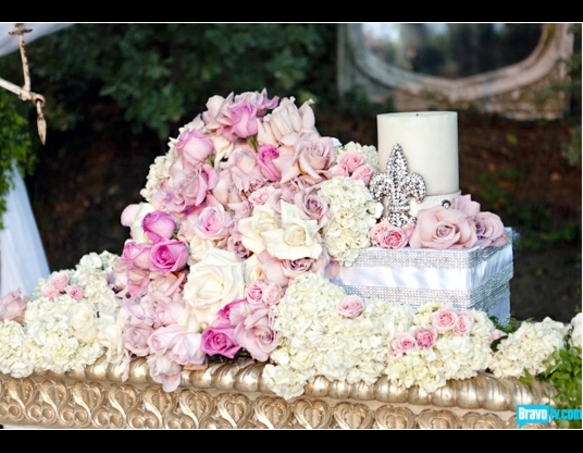 The flower girl baskets were actually a basket made of flowers and then filled with flowers! This five tiered cake is simple and elegant. The cascade of flowers are beautiful.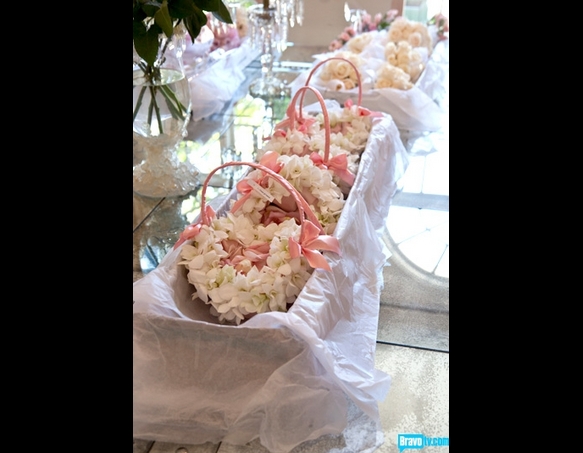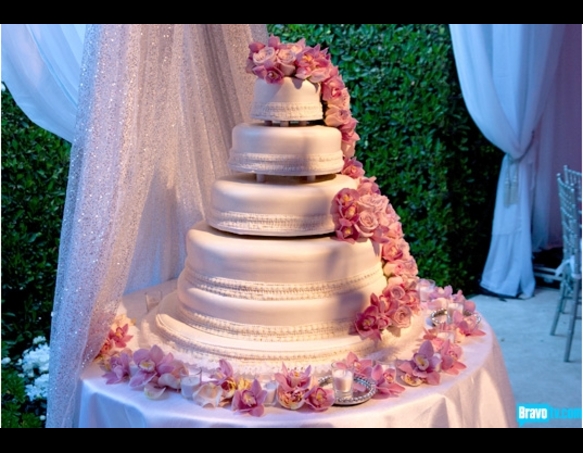 Last, but not least the decor for the reception is Pinkalicious! There are three different king of centerpieces, floral hanging from the ceiling, and chandeliers with added floral. The pink hued room was accented with silver chivari chairs and silver sequined linen.