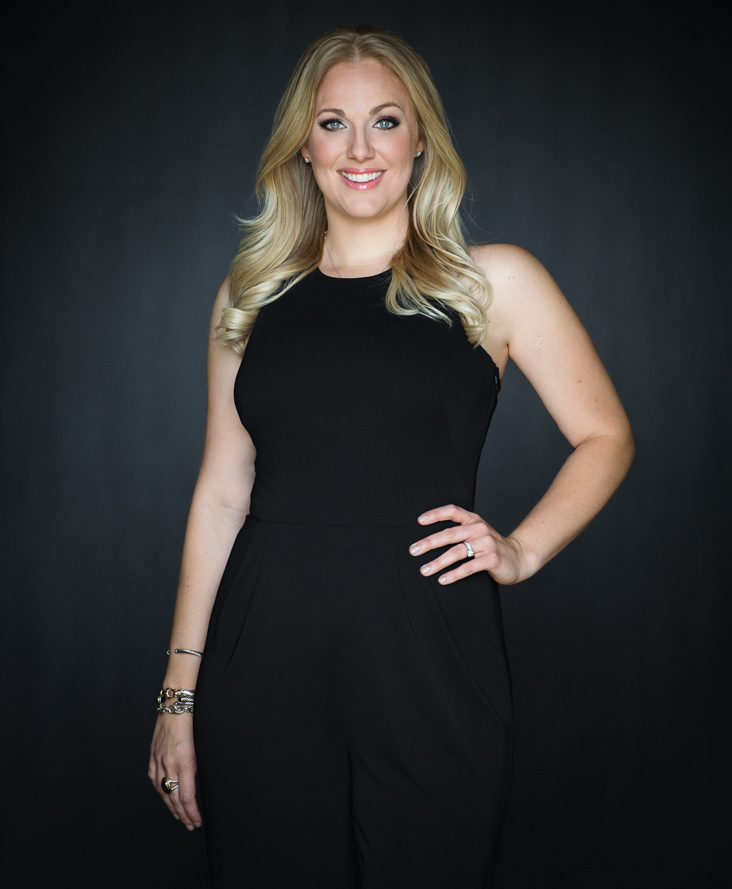 ---
Rachel Willems
"The meaning of life is to find your gift. The purpose of life is to give it away." In life we all search to find what our gifts are, I have been blessed to find my passion early in life and now am able to help others with that talent. I earned my degree in Event Management from the University of Central Florida, one of the top ranked schools for Hospitality Management. I'm in love with everything about weddings, from the initial meeting with the couple to the last dance. I have a combined passion for design and creativity which I use to bring a client's vision to life. With every client I desire to make a custom design that is unique to each client. My free time is spent with my husband and high school sweetheart, Teddy and our precious daughter Charlotte Faye that we welcomed on October 28, 2015. Besides my work I am obsessed with Starbucks, shopping, my French bulldog Maggie, and New York City. At the end of my client's wedding I want them to look back and know that their wedding design reflected the true essence of who they are.
EMAIL: rachel@aatrweddings.com
Fashion! I love everything fashion, especially wedding dresses. From there it just evolved into everything that has to do with weddings. I wanted a job that I could be passionate about and that was different from day to day. I also love art, so I wanted a job that I could use my creativity. Wedding Designing is the perfect combination of creativity and organization.
The dress. When I see the bride for the first time in her dress with her hair and makeup done it reminds me why I chose to become a wedding designer. It's one of the happiest moments in a person's life and I get to be there and experience it with them.
The most challenging aspects of being a wedding planner is when first meeting with a client I have to explain to them how important it is to have a wedding planner. The bride is usually the one who initiates the meeting so she knows she wants a wedding planner but sometimes the groom takes some convincing. I think people do not understand all the facets of a wedding and how you need someone in your corner leading you in the right direction. Clients at least need our month of package so that they and their family can enjoy the wedding and not be stressed. If you do not have a planner the bride, or someone else becomes responsible for all the details of the day. There is no way that this person can enjoy the wedding and be in charge of everything. I am there to focus on what you want and make sure that it is brought to life.
Glam is my personal style! If you have Louboutin's and sparkle, I am your gal! I equally get excited to work with clients who are not my style. It helps to challenge me and lets me be creative in a different way. It also makes my job exciting and new with each client.
Some of my favorite places to look for inspiration are Pinterest, Karen Tran Florals, Grace Ormonde, celebrity weddings, and top wedding photographer's blogs.
I dream of planning an oh-so-fabulous wedding in New York City at the 620 Loft & Garden. New York City is my favorite place on the planet to be and the 620 Loft & Garden is to die for, a rooftop venue in NYC overlooking St. Patrick's Cathedral.
This is a hard one to answer, because I love all things celebrity! I would have to go with Jessica Simpson. I picture her having an all out glam wedding with some Southern charm! I would love for her to get married in Charleston at a Plantation, with hundreds of floral chandeliers hanging from trees with market lights.
In all honesty, it's having a wedding planner/designer. I can help lead you to all the best vendors that I know will go above and beyond for your wedding. If you do not have a planner to help guide you to vendors that are honest, your wedding day can fall apart. I will help prioritize which vendors are of the most importance and that need to secured first. I will help keep you on budget and make sure that everything is getting done when it needs to be. From there I can help you design your dream wedding and then make it come to life. All you have to do is relax and let me do all the work.
My most memorable wedding thus far would have to be Jenny & Justin's wedding at Lake Mary Events Center. I was with Justin & Jenny from the very beginning and at every meeting with them. It was so much fun designing their wedding from the ground up. I have to say the most memorable thing about their wedding was their cake. The groom, Justin wanted to take over all the cake decisions. The cake was a beautiful 8.5 layer cake with red carnations in between each layer. It was AMAZING!
I know I keep saying this but hire a wedding planner/designer. This way you and your family can enjoy planning your dream wedding. When the wedding day arrives you will not have to think about anything except marrying the love of your life. I want you to be immersed in your wedding day and remember that marrying your best friend is the real reason for the day.