Michelle and Branden were married on September 20, 2008 at the beautiful Grand Bohemian Hotel in downtown Orlando. This was one of our favorite weddings as Michelle dreamed big and was literally glowing as we brought her vision to life. Using eggplant as her primary color, we transformed the ballroom through custom linens from Connie Duglin and lighting done by the fabulous team at Kaleidoscope. To add a personal flair and recognize her heritage, Michelle designed a five tier rum cake and we hired the Latin Band Orquesta Los Soneros who kept the dance floor packed all night with their high energy style. With so much love for this couple, we had a huge guest list and a fabulous celebration that will not soon be forgotten.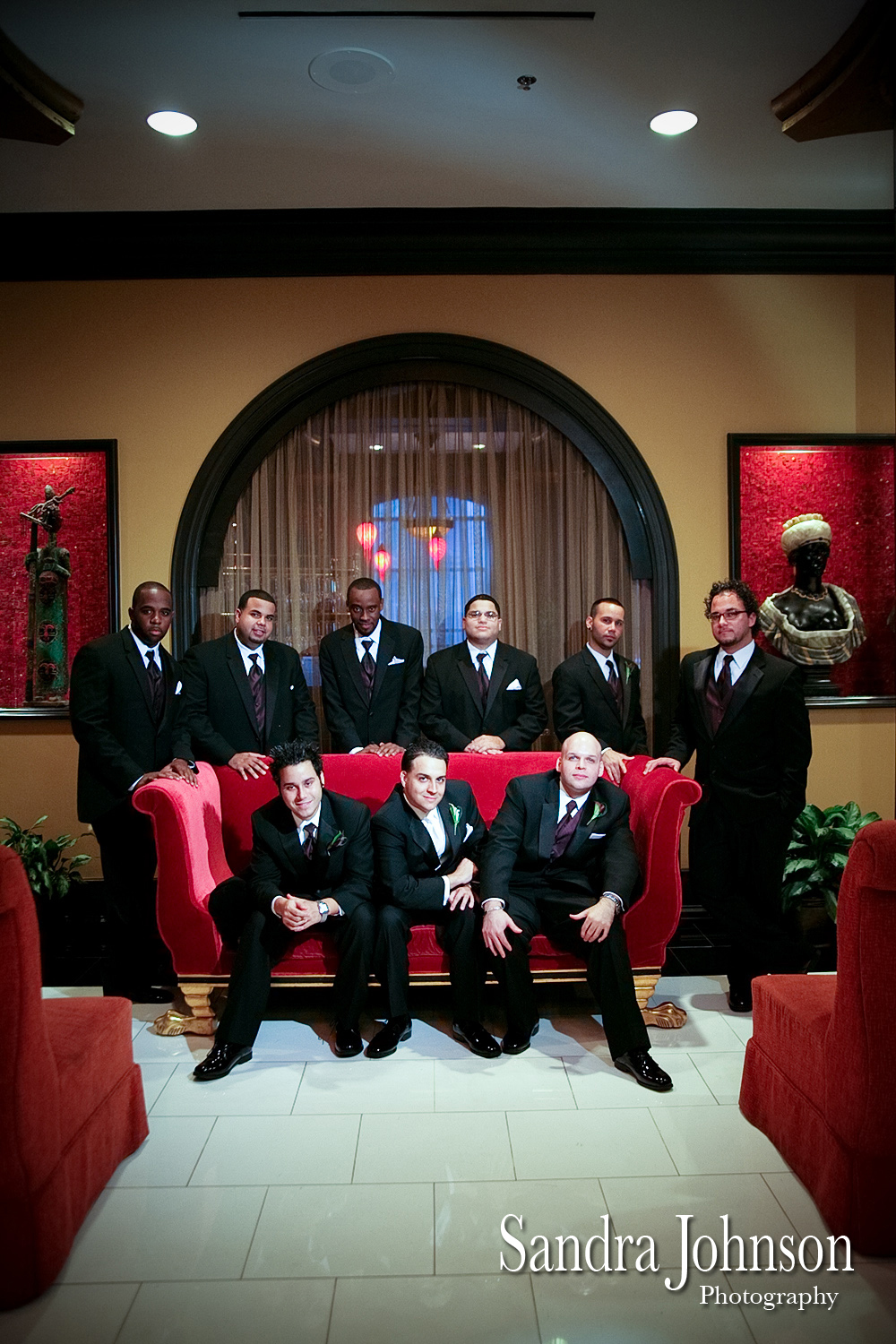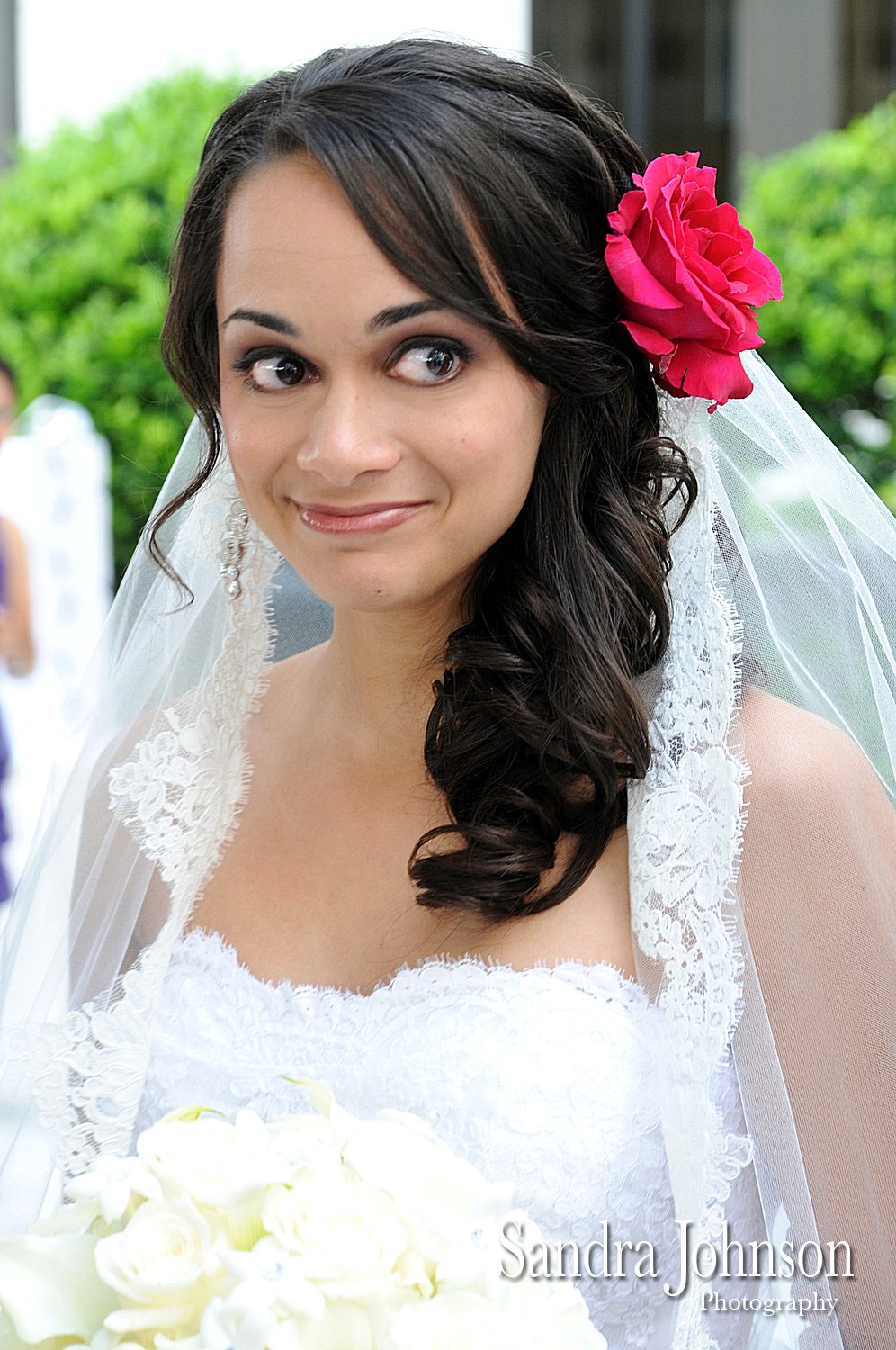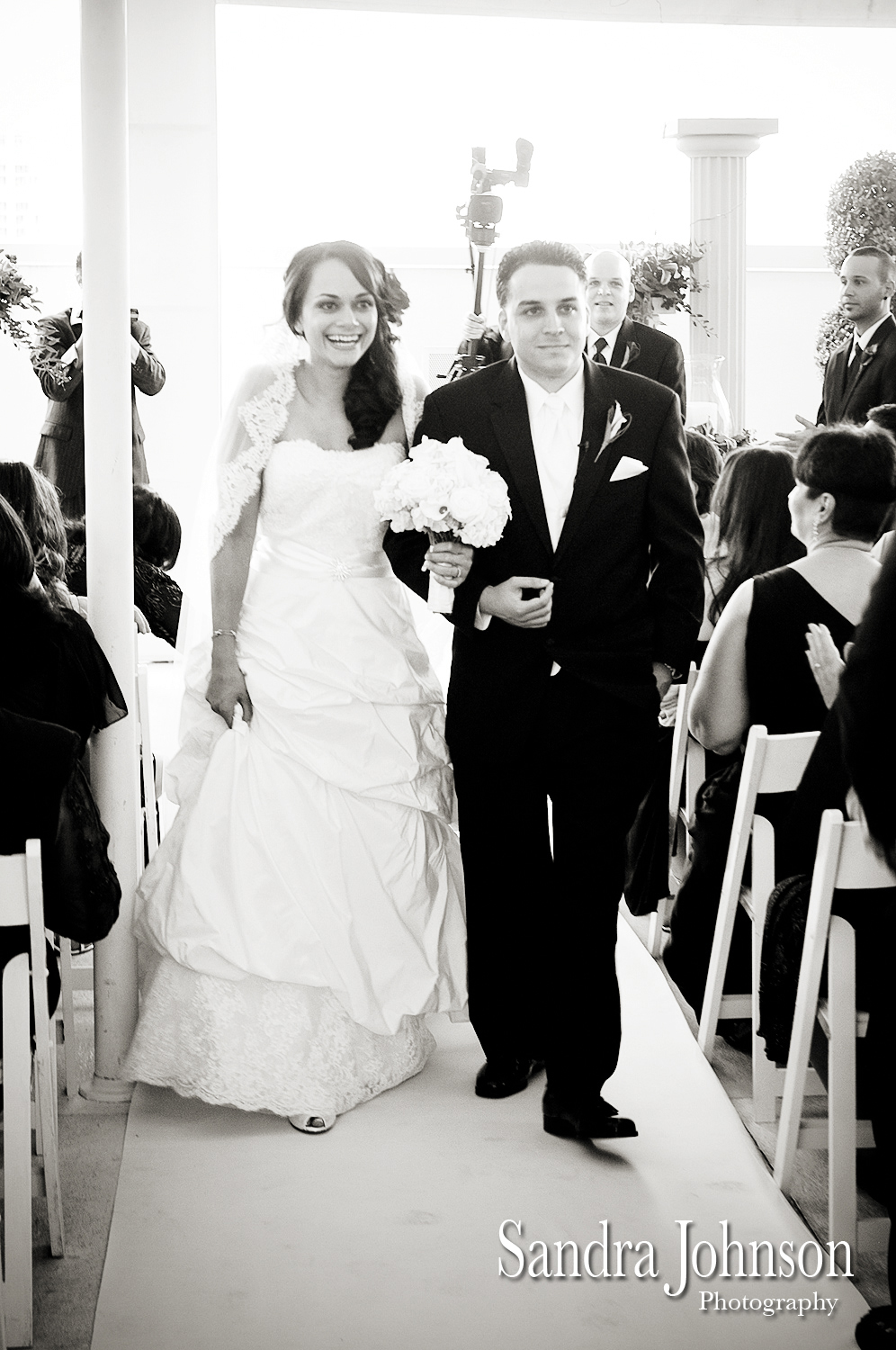 Since their wedding, Michelle and Branden have added a Boxer to
their family who they treat like a son. They are still in Central Florida with Branden working for Liberty Mutual and Michelle working for ESPN radio. For their two year anniversary, they took a tri p to Spain and visited Barcelona and Madrid. We wish they would have taken their wedding planners with them : )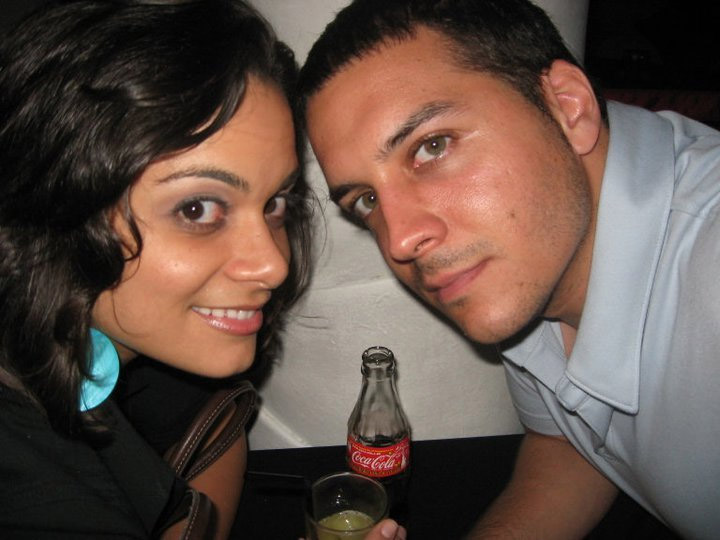 Michelle says their wedding day is still a popular topic of converstation amongst family and friends and she finds it hard not to tear up when looking at the pictures done by Sandra Johnson and the wedding video from Rhodes Studios. In Michelle's own words, "It was truly an amazing day that I wish would have lasted longer! One of my strongest memories is the few minutes of alone time your created for us right after the ceremony. Looking at Branden as my husband for the first time, separated from the chaos was amazing and totally frozen in time for me." We love you Mr. and Mrs. Lugo and thank you for letting us share in your day!