Nautical Beach Wedding
From the west coast to the east coast of Florida these two found each other. When Kristin told us how they met it was like a dream. They soon traveled the world and yet their favorite place was with one another. From the table names being places and photos of where they have been to a yacht ceremony- these two are ready to take on their next adventure that is husband and wife. As we ran through rehearsal, and ironed out the details, we were taken back from their care and joy for one another, and they even set sail on their exit at the reception.
The venue was perfect. Brand new to the New Symrna area, the bride chose this venue as it was being built. Her mother told us, "driving by one day- she said she knew that this was the place." She was right! It is one of our top venues to date. What is a boat marina during the day- becomes the most gorgeous sunset, inter coastal, and magical place. Their love for the water and all things nautical is shown throughout their wedding day and is something that ties them together.
Kristin and Chad, we thank you for bringing us into your world and for letting us handle your most special of days… your wedding day. May the seas ahead hold the best journeys yet!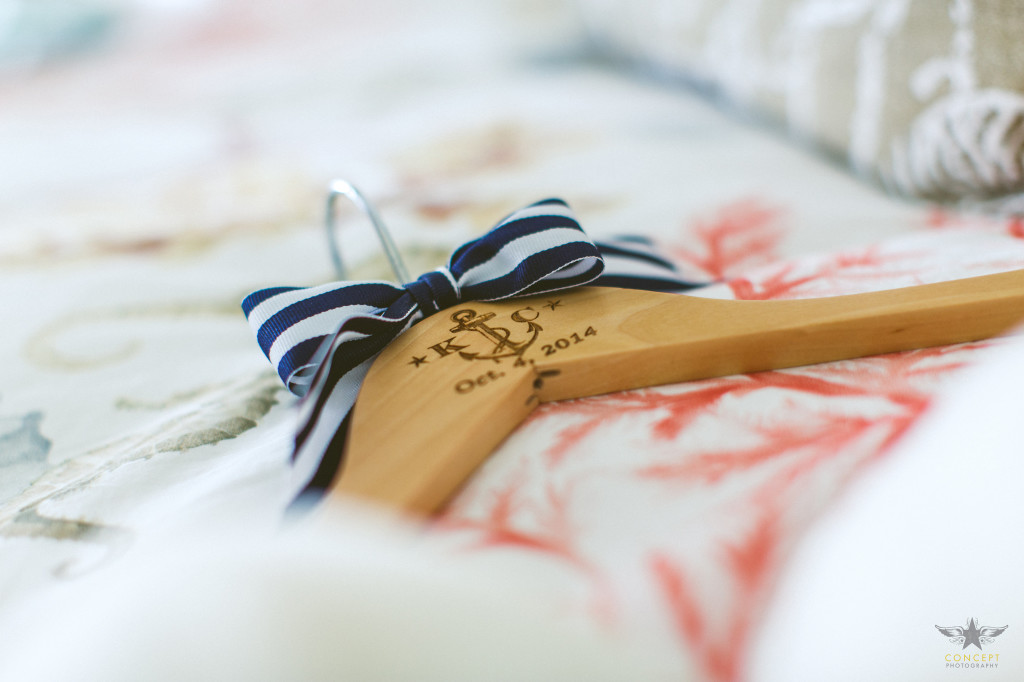 The bride wore a gorgeous Rivini gown with a flower detail that seemed to linger off the dress. It was the perfect dress for the day and our beautiful bride made is even more stunning.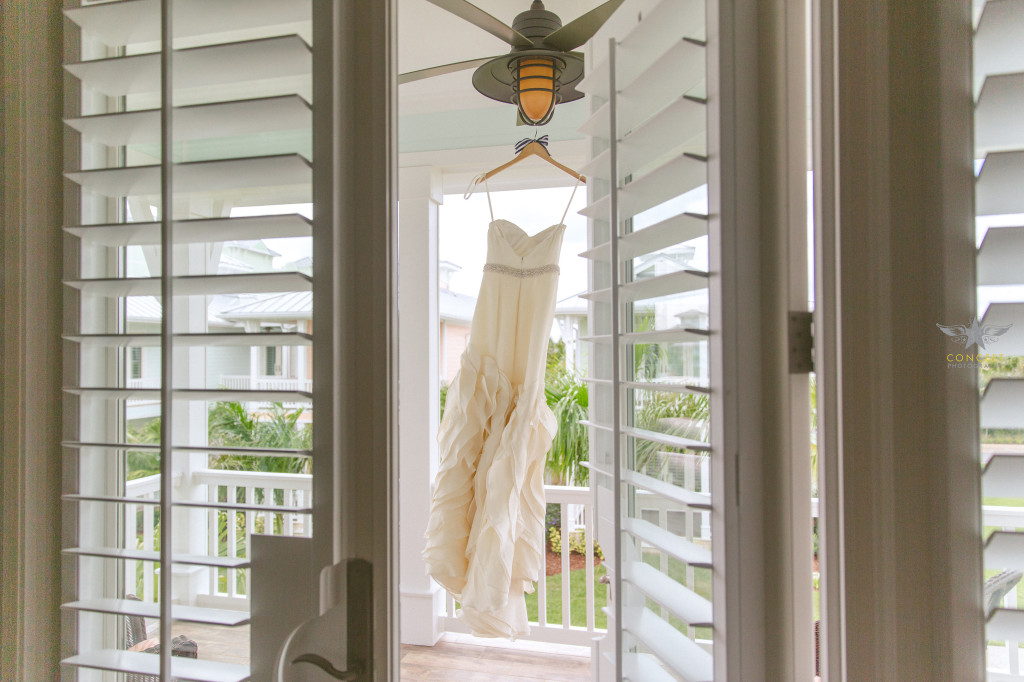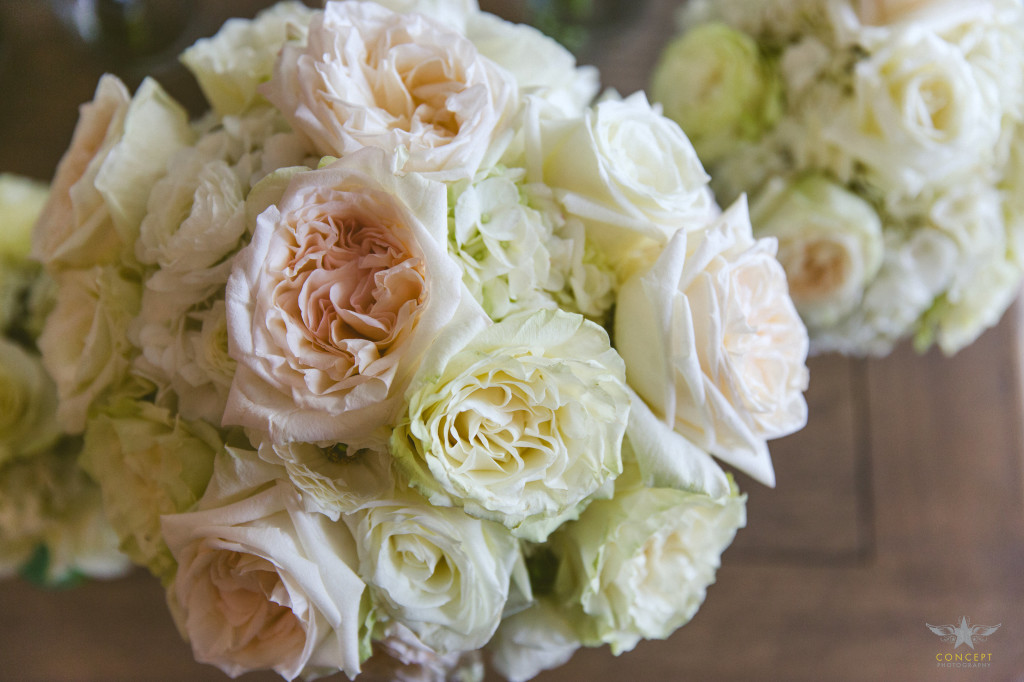 The stems of this simple- yet sweet bouquet of roses, garden roses and hydrangea was wrapped in navy and white stripes. One of my favorite details.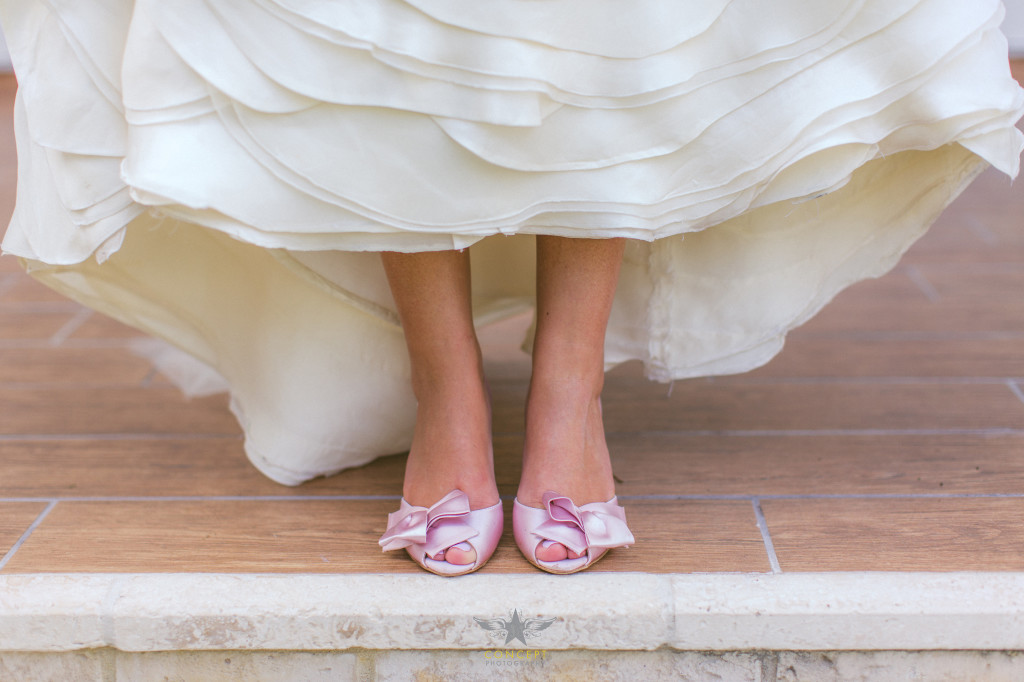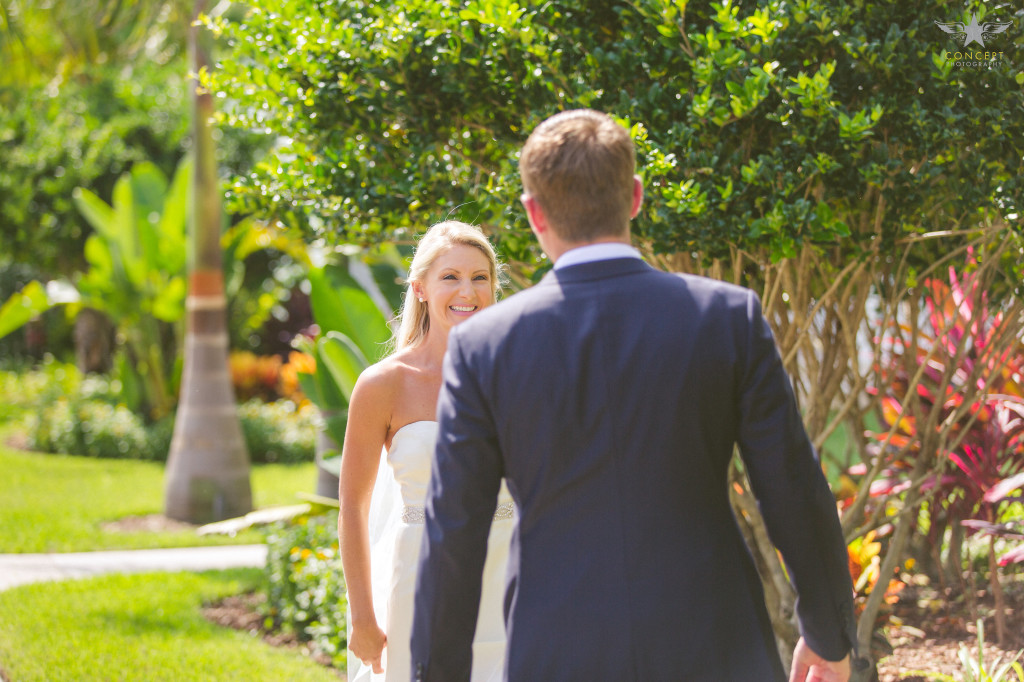 These two chose to do a first look before the ceremony. It was perfect for them and they really were able to enjoy and relax for their nuptials.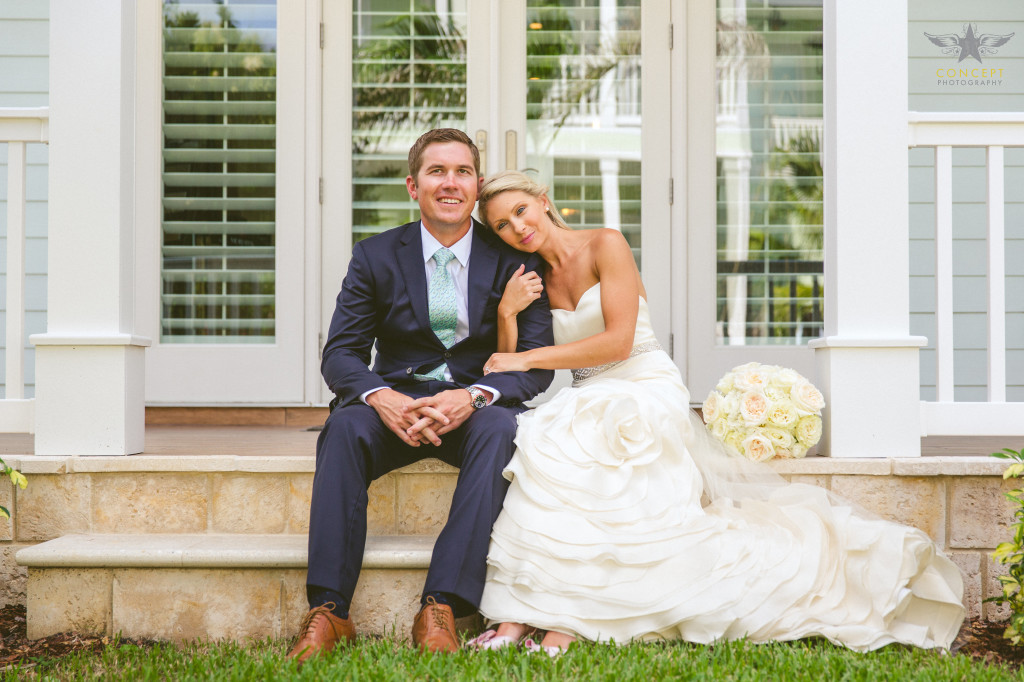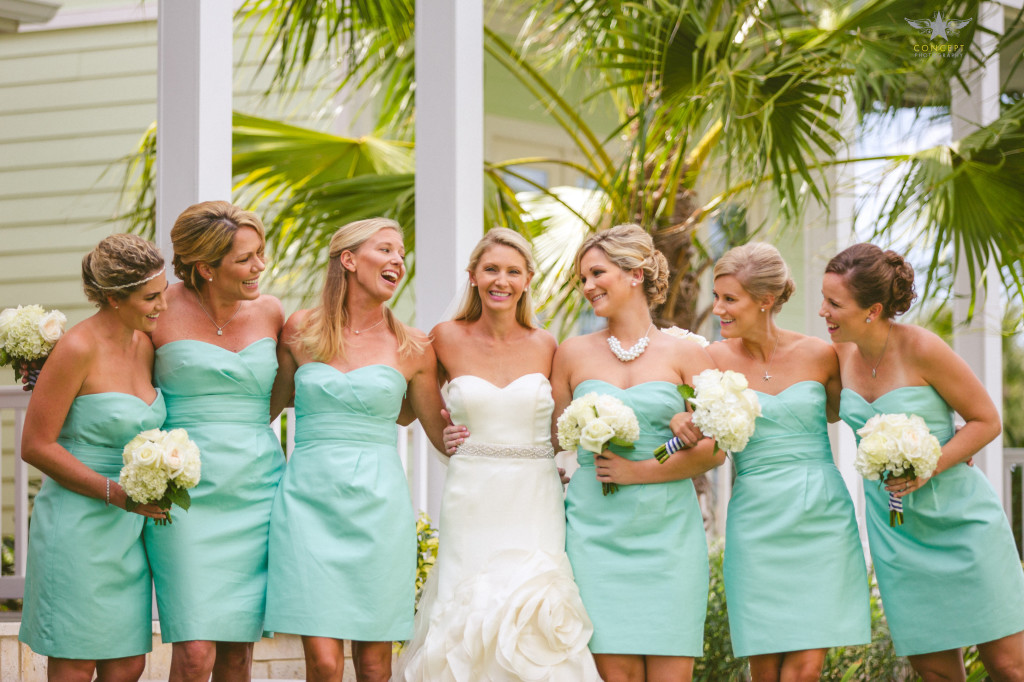 Bridesmaids wore J Crew for the perfect accent to the blue and white wedding. It was the perfect color for the setting. Necklines that mimic the brides ties in the look for a perfect 10!
The guys looked dapper in their mint colored ties and corasge-less jackets. Perfect combination of relaxed formal.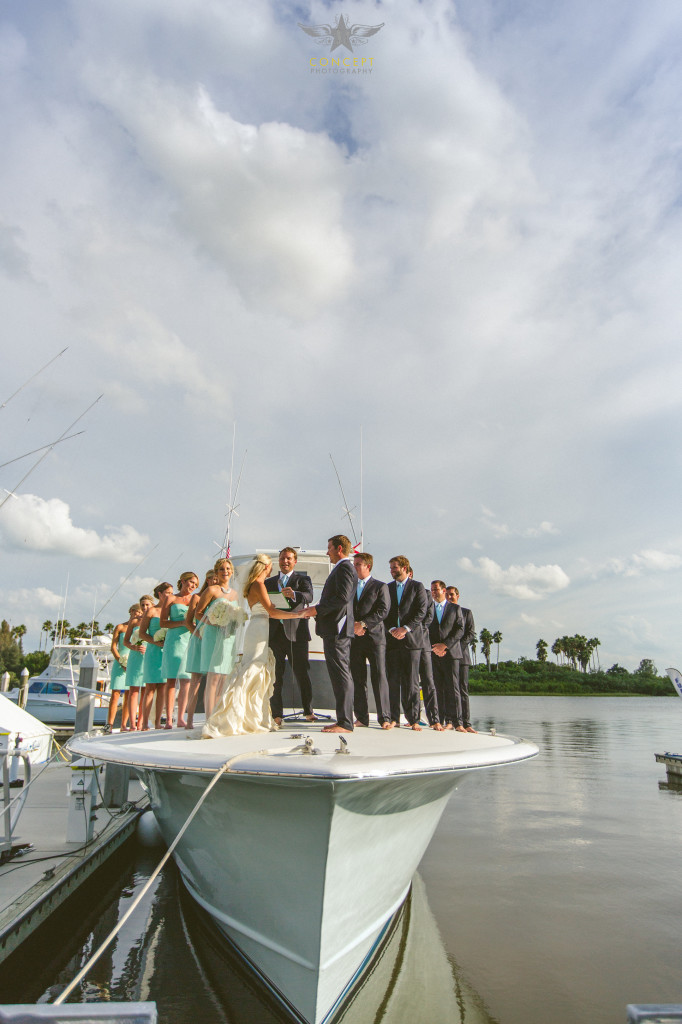 You are seeing this correctly! The bride and groom are known lovers of boats… so why not get married on one! Perfectly balanced on this calm day.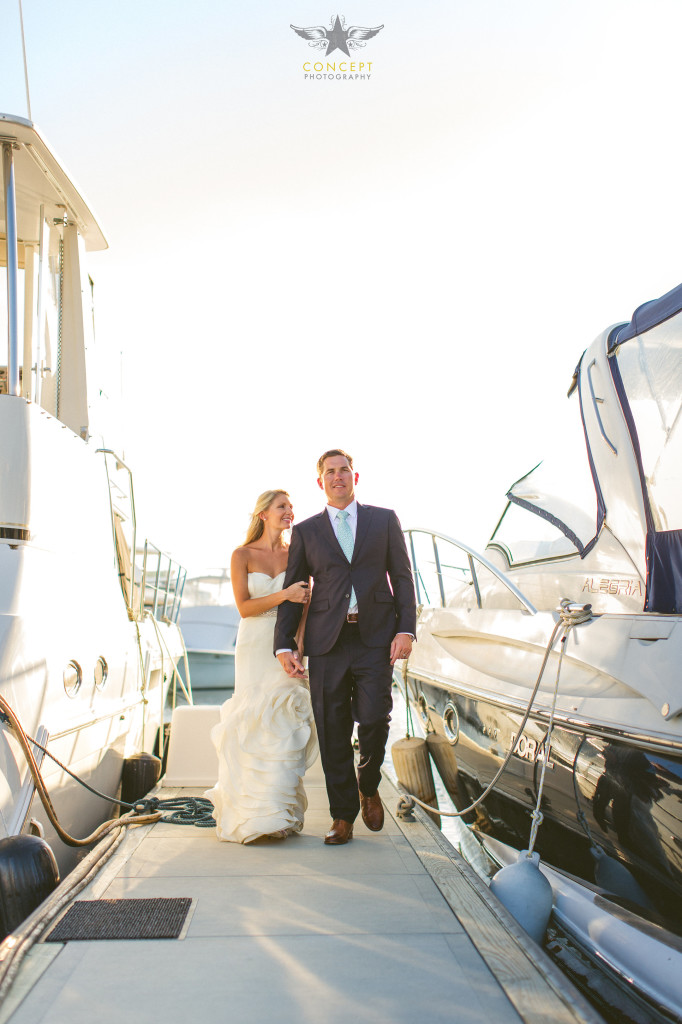 Husband and Wife!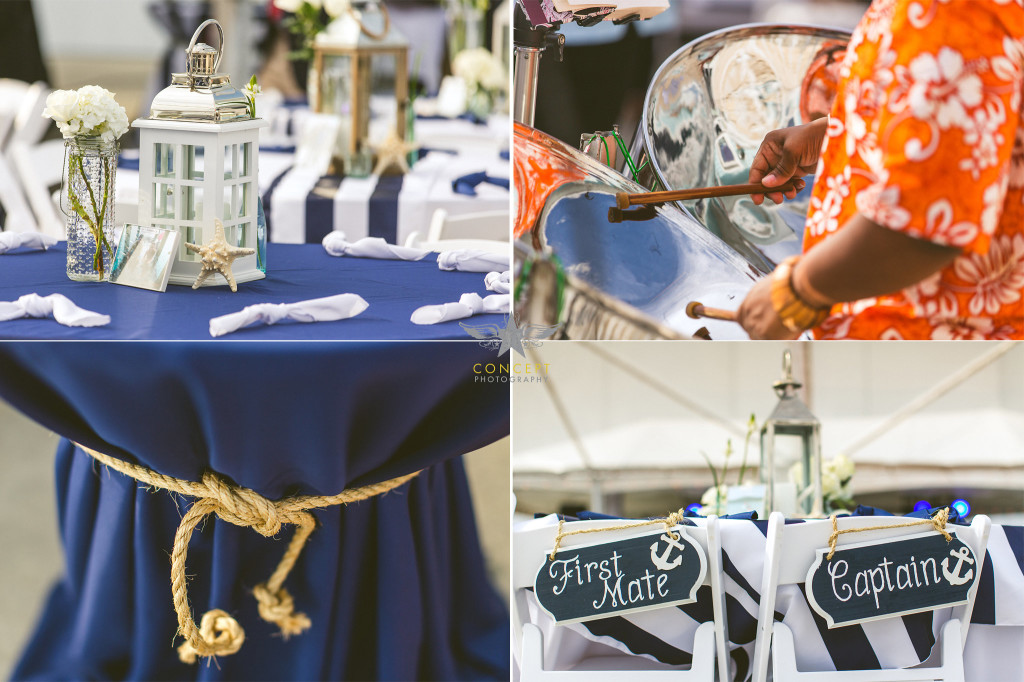 The ceremony was accompanied with a steel drummer to give the sea side feeling. The details were not missed! Each one was the bride's impeccable planning.
We adored this cake topper! The perfect touch to the entire event. So unique!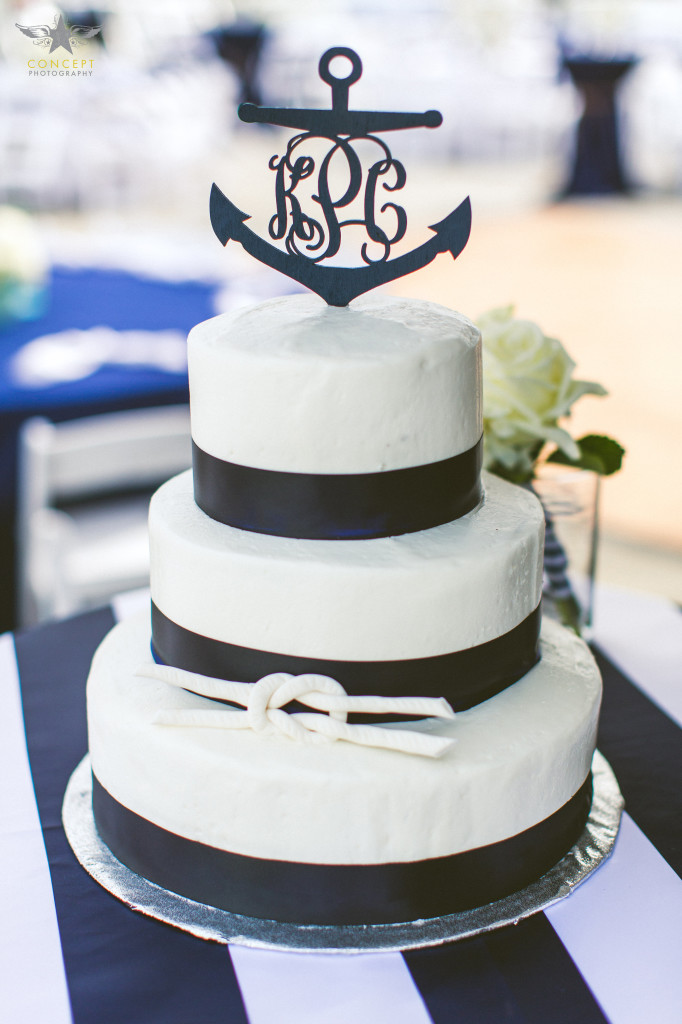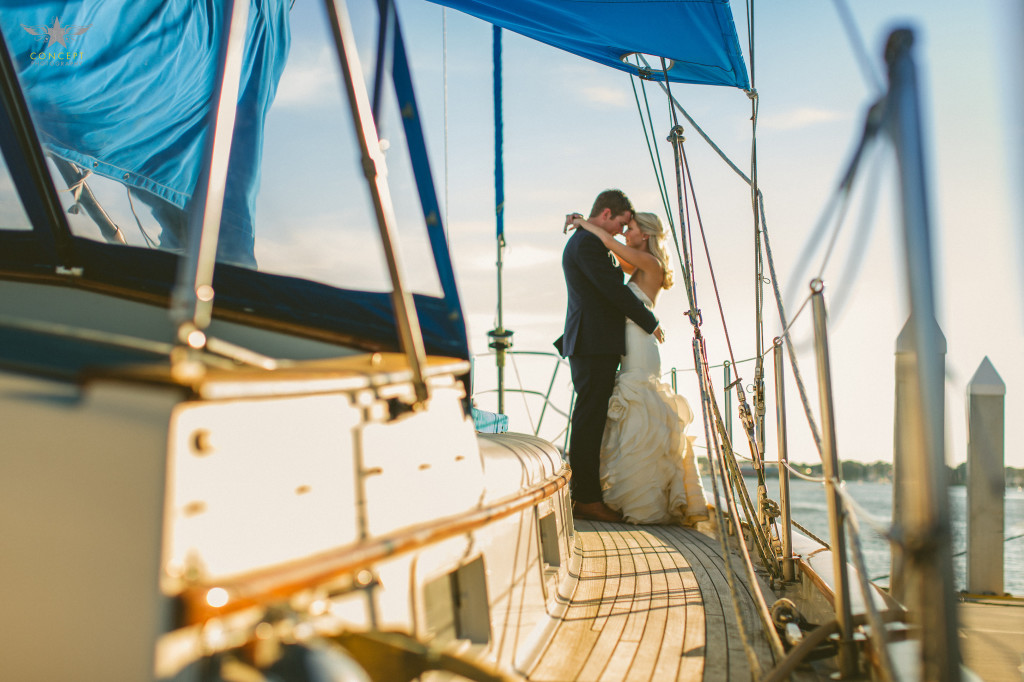 This is our personal favorite of the day!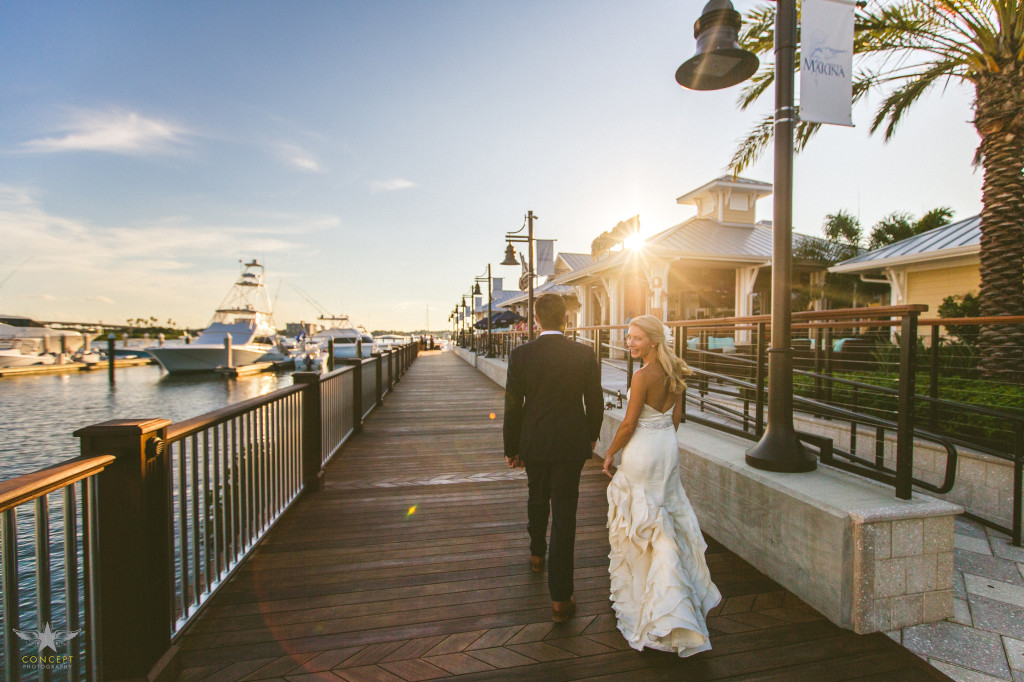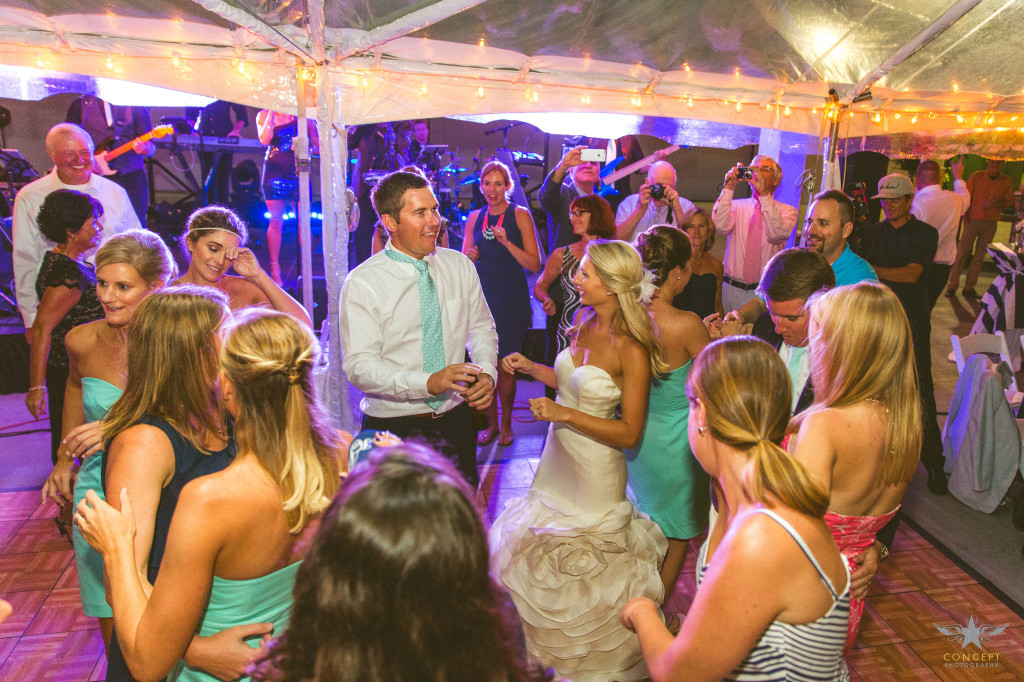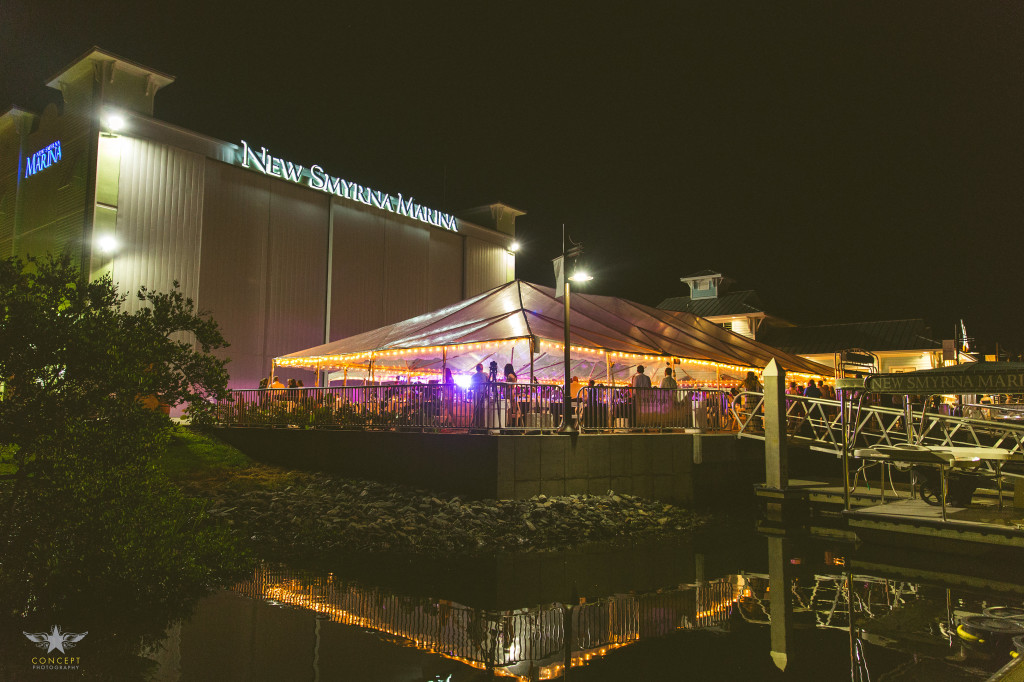 See the pictures in motion through the trailer of their day here! This day was put together beautifully by all of the vendors involved. We thank you for your time and your efforts for this perfectly executed day!
Wedding Coordination: An Affair to Remember
Venue: New Symrna Marina
Photography: Concept Photography
Videographer: OceanVideo Photography
Ceremony/Cocktail Music: RythmTrail
Florist: Pink Flamingoatpetals
Cake: Sweet Boutique
Band: Leonard Brothers
Tent: Kirby Rentals
Rentals: Special Event Services
Bridal Gown: Rivini
Bridesmaid Dresses: J Crew