Grand Bohemian Wedding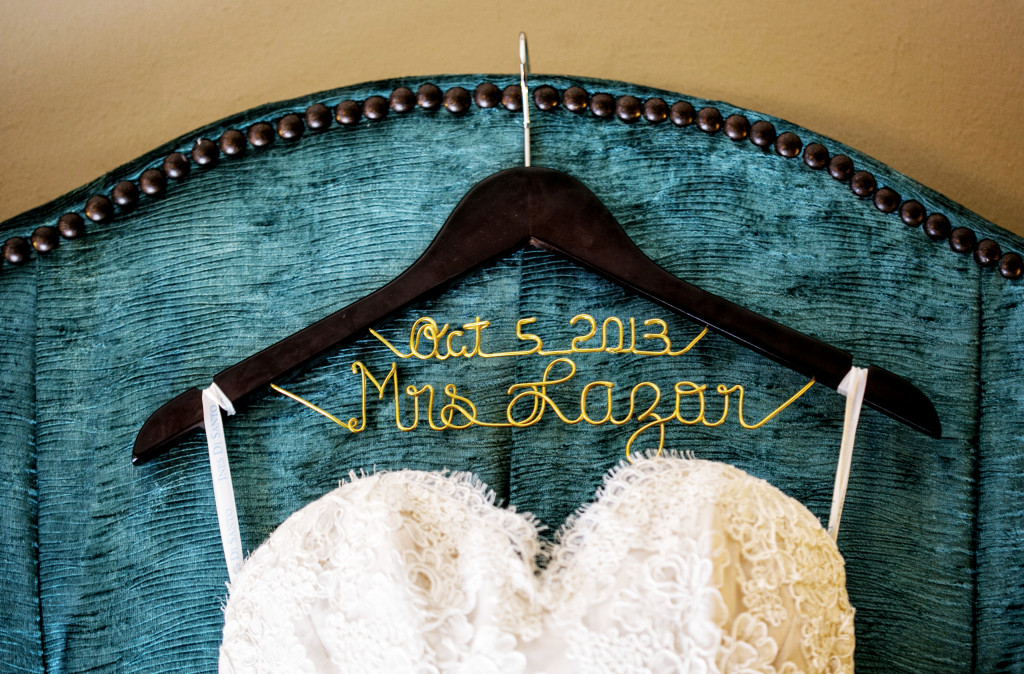 We hope that you are ready for pretty things that sparkle! Tristan and Michael were married at the Grand Bohemian Downtown Orlando and, Oh… what a PERFECT day it was!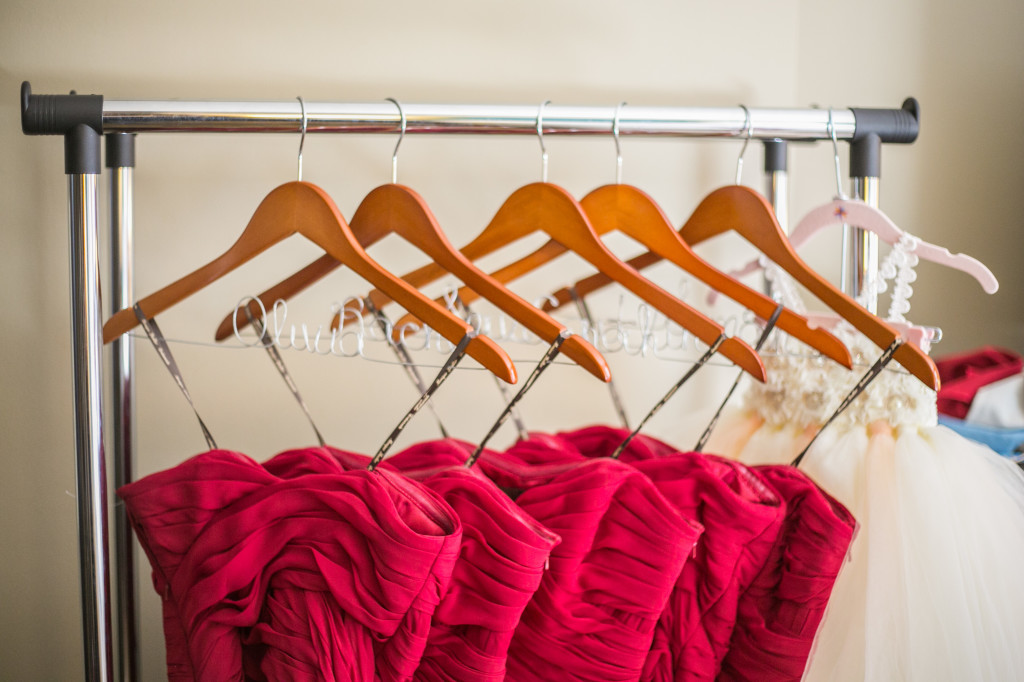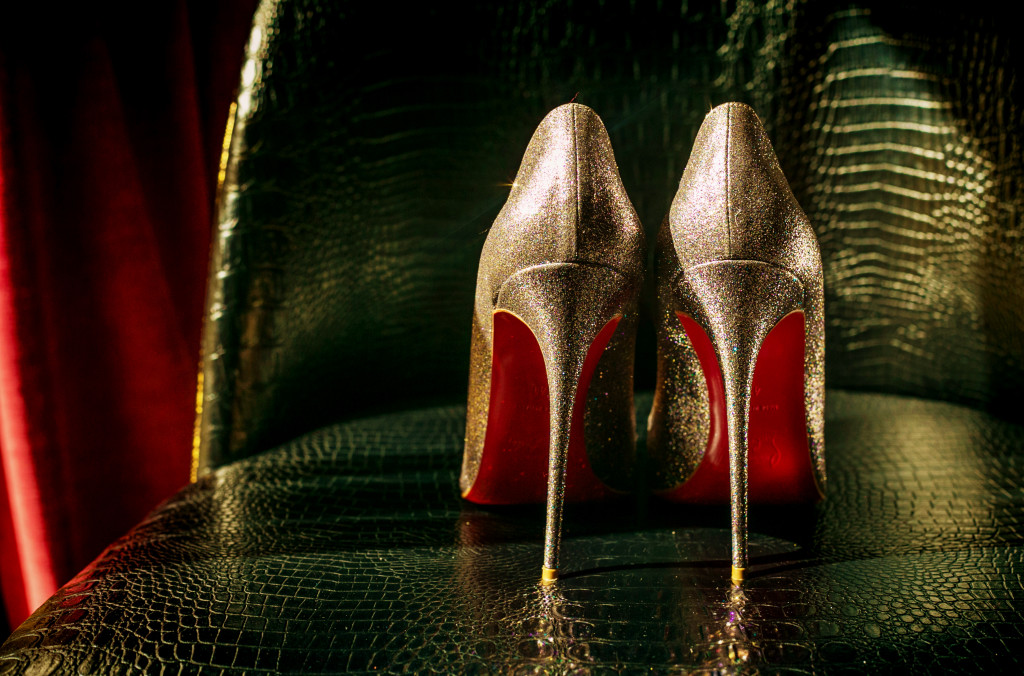 The overall color scheme was creams, golds and cranberry. I think that the shoes were… stunning for our look! 😉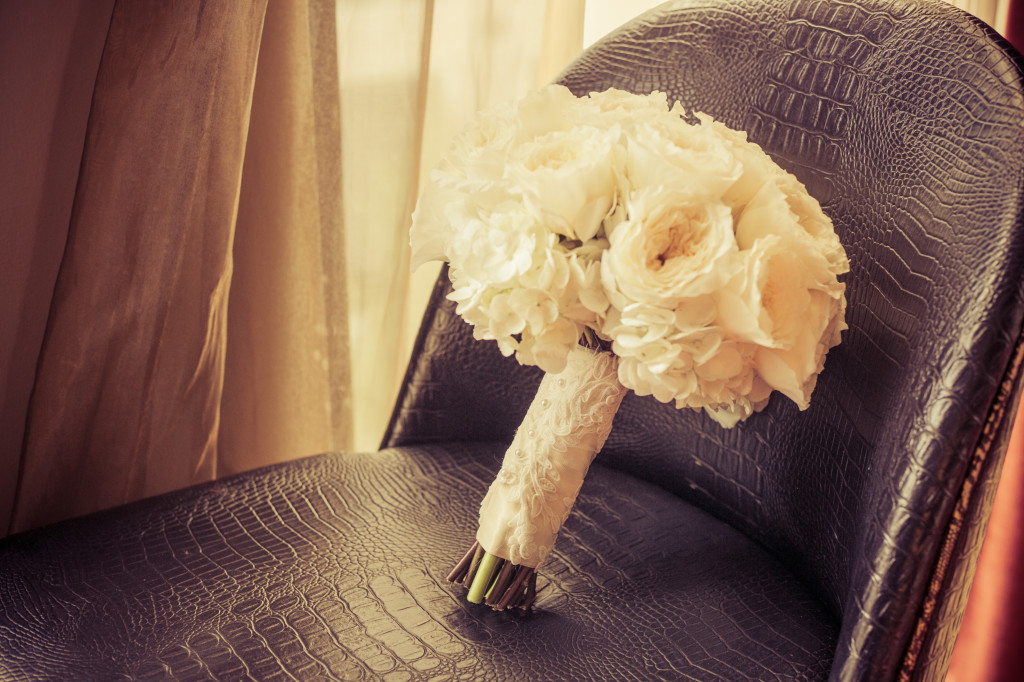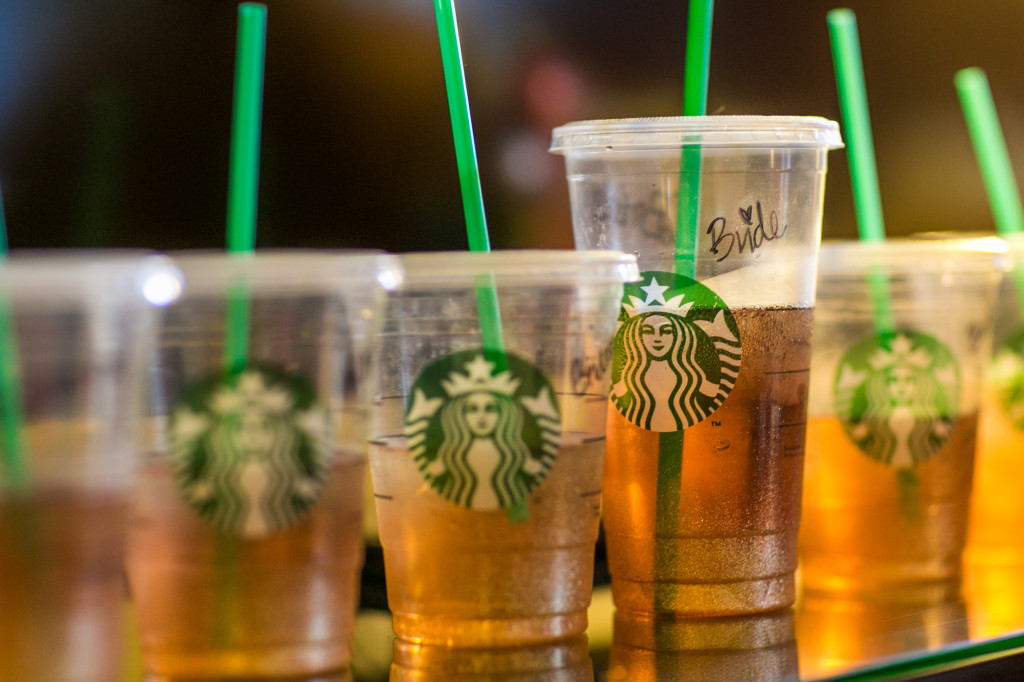 What would a wedding morning look like without Starbucks? Put some glitter on them and we call that the perfect pick me up!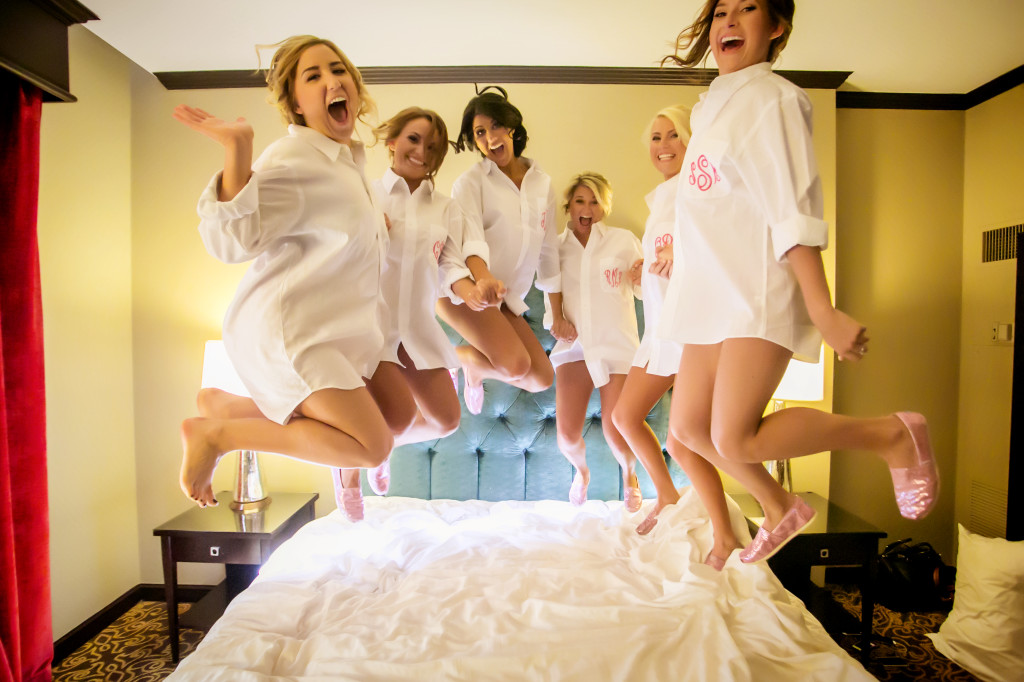 Tristan and her lovely bridesmaids re-creating a Pinterest favorite. Perfect shot!
Micheal and his guys gearing up for the day ahead, looking sharp!
Both Mother of the bride and Tristan wore gowns purchased at Solutions Bridal. Both were stunning! Mother of the bride is wearing Theia Couture and Bride is wearing an all over lace stunner from Ines Di Santo.
Before the ceremony- Michael hands Tristan her wedding day gift and then they had their "first touch" where the groom was blind folded. The bride LOVED it!
We often remember those who are not able to make it to the wedding, and in this case the Father of the Bride had a front row seat from
above. To honor his memory and to ensure her dad was still able to walk her down the aisle, his photo was attached to her bouquet. We adored it.
Angled on the roof top of the Grand Bohemian, we created an aisle lined with beautiful arrangements. Notice the floral hanging from the chandelier dripping with crystals. Perfect aisle!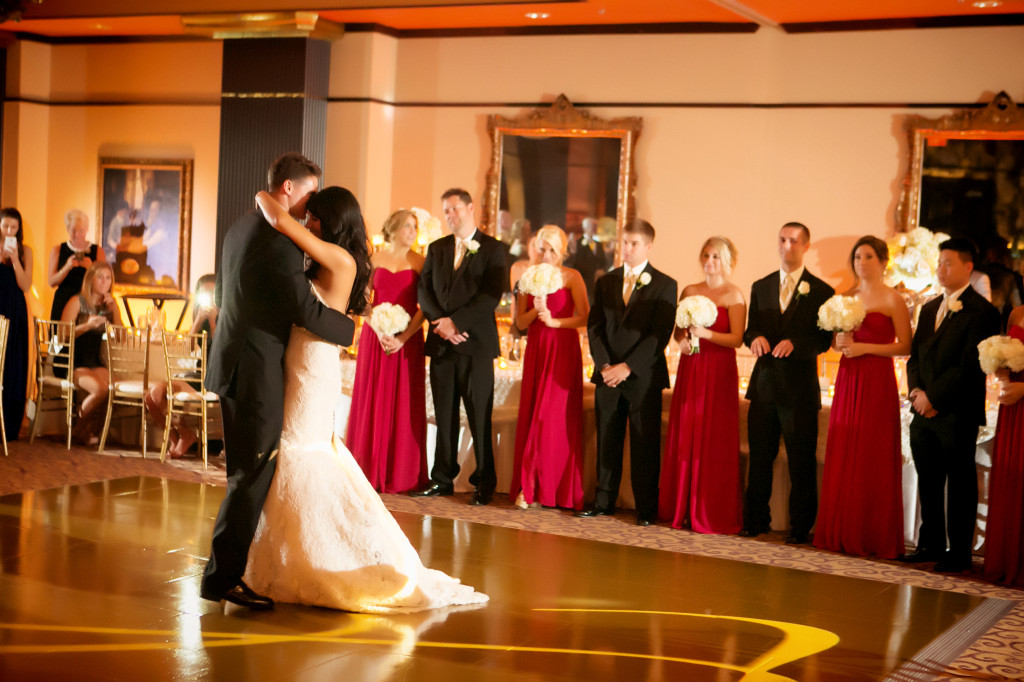 Gold wrapped dance floor from That's A Wrap! was just the touch needed to make this wedding stand out. Monogram and perfect room lighting by Soundwave Entertainment.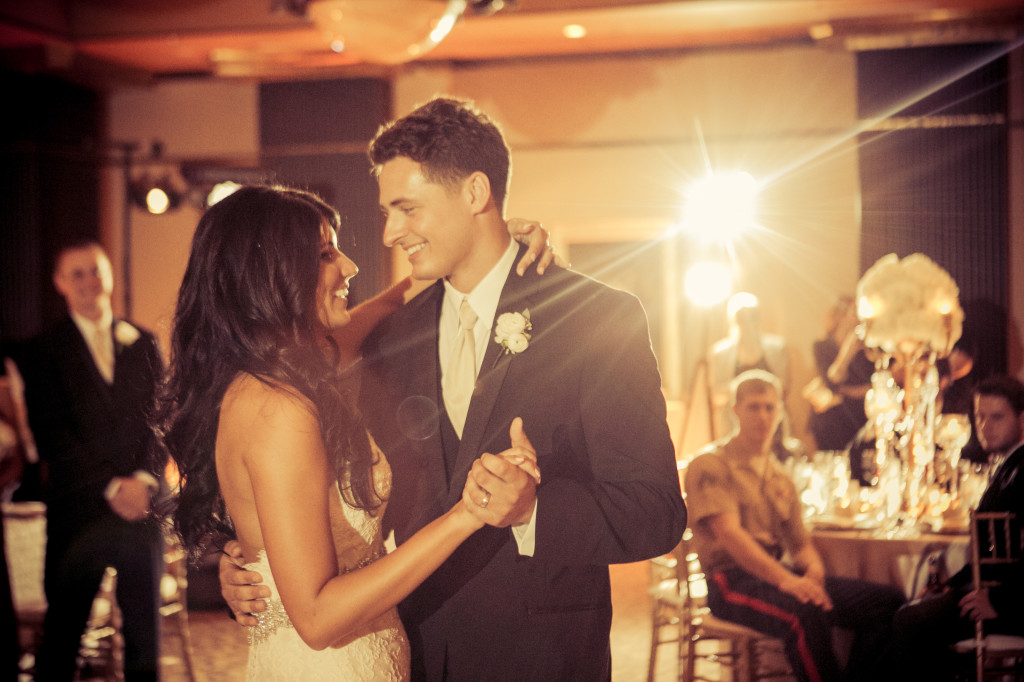 A Quick hair change and the Reception is started! We love these authentic joyful smiles like the one pictured above.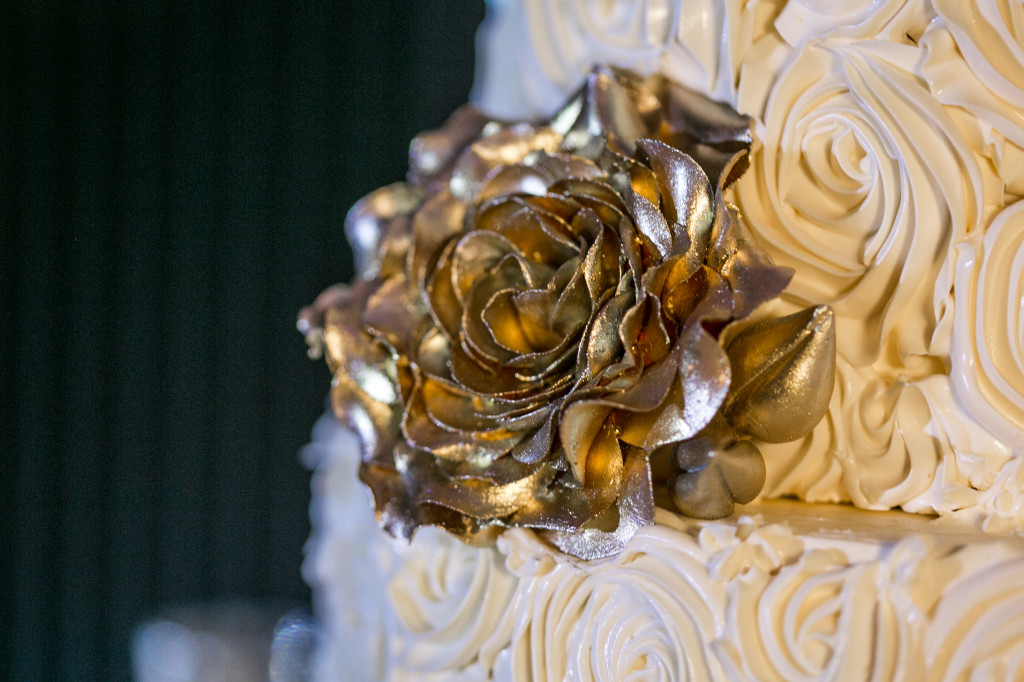 This cake was amazing. FULL of texture and just LOOK at those gold sugared flowers….*swoon*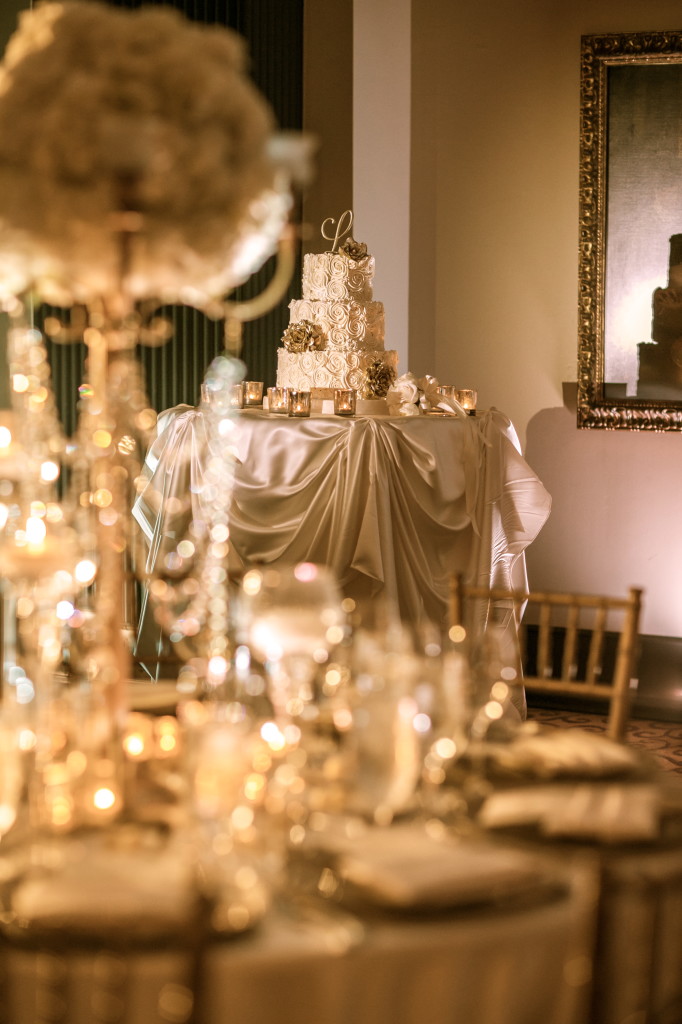 To balance the cake table, we used a satin linen on top and a textured floral linen on the bottom. All by Over the Top linen rentals.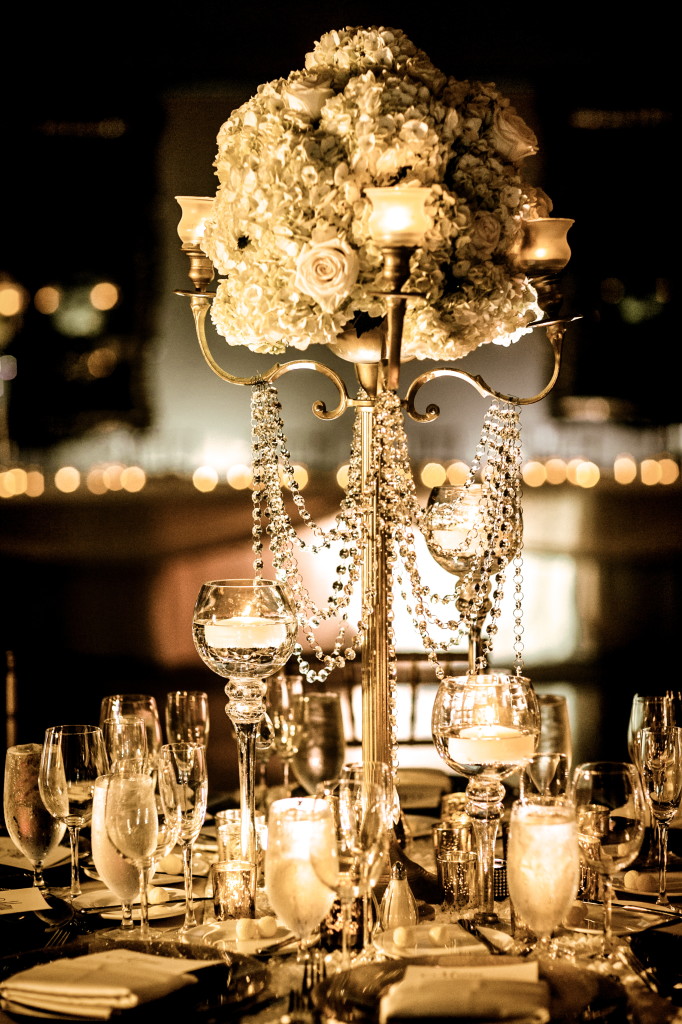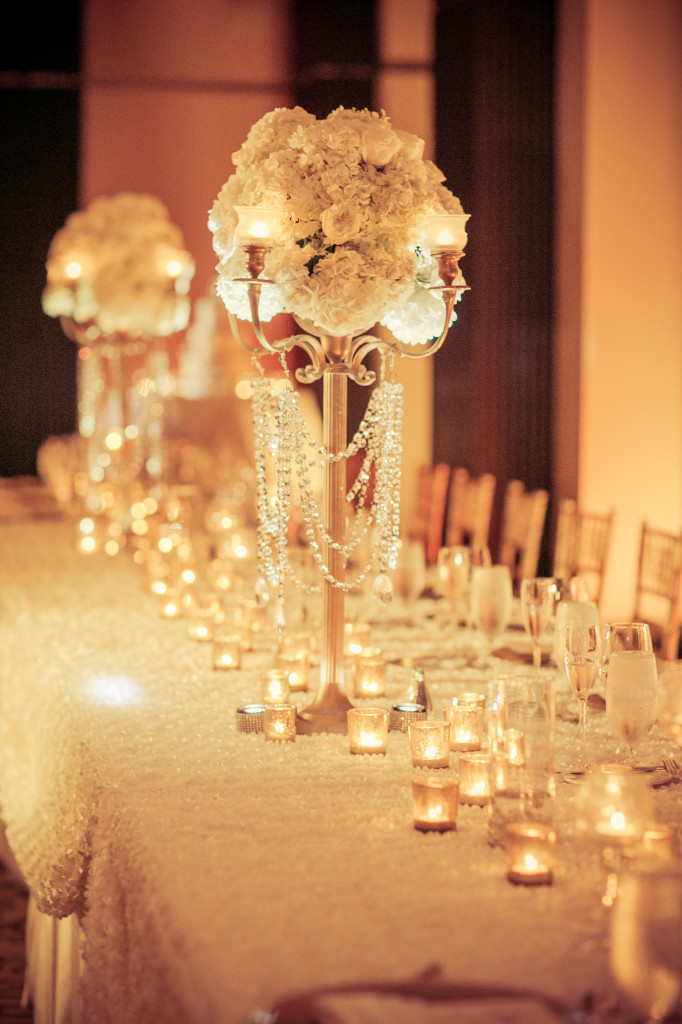 Atmospheres NAILED the floral and the feel we were going for!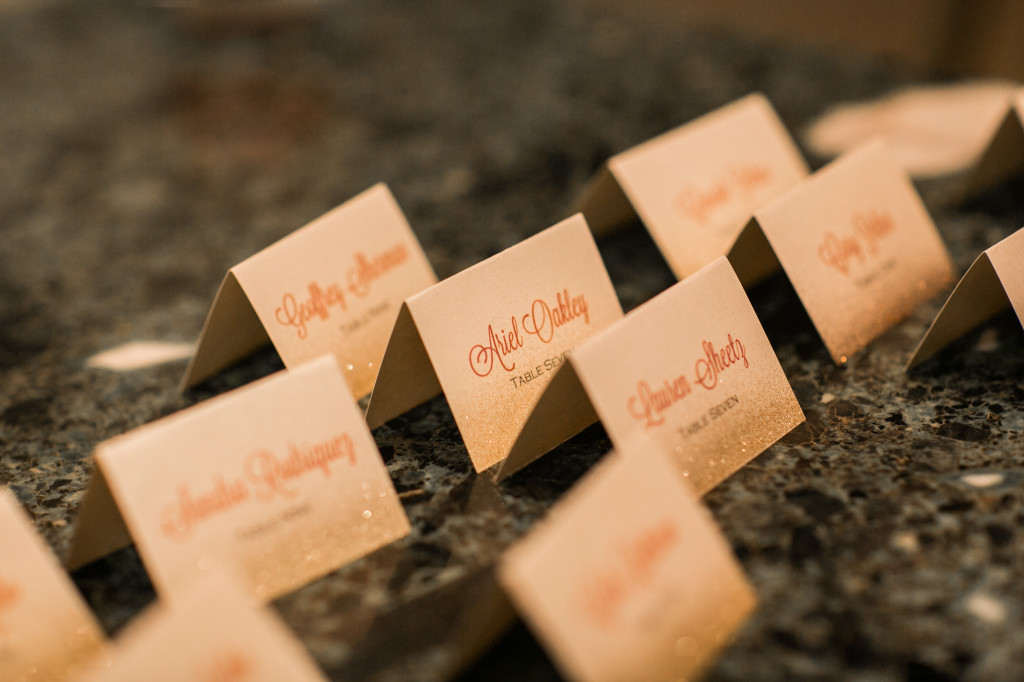 Unique place cards were sparkled in different colors to notify the staff who was eating what. Such a "Tristan" touch by planner Kristen.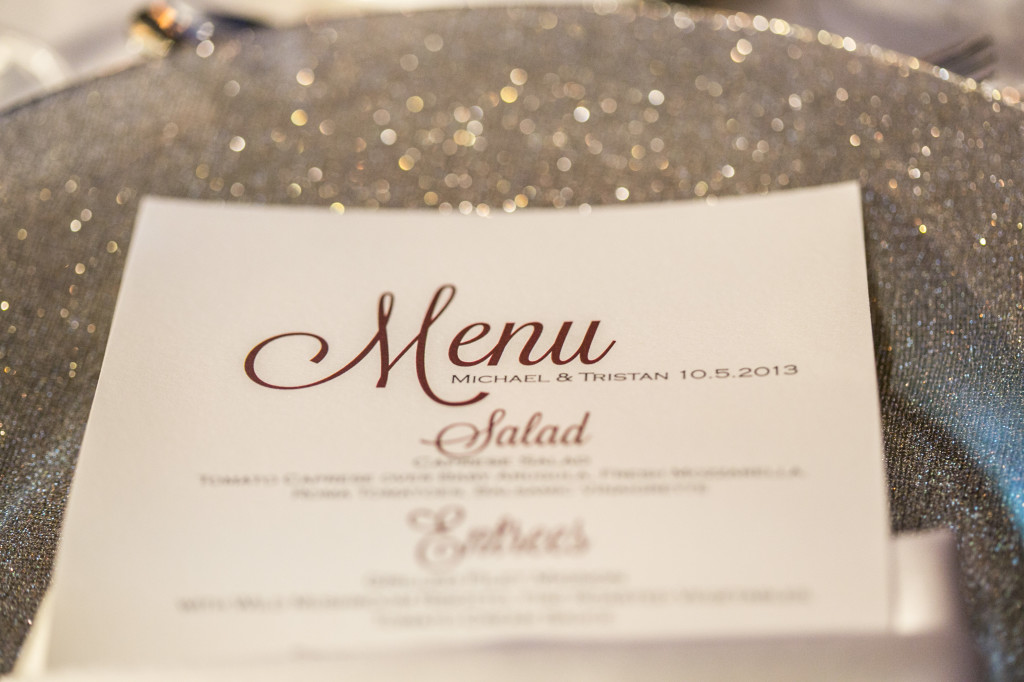 Sparkly chargers were the perfect amount of glitz on the tables. A Chair Affair had just what we needed!
Tristan was a pleasure to work with! We are happy to see her in her new life has husband and wife and their kids (doggies!) living blissfully together!
THANK YOU to all of the wonderful vendors who made this wedding possible:
Planning/Coordination: An Affair to Remember
Venue: Grand Bohemian Orlando
All Music: Soundwave Entertainment
Florist: Atmospheres
Photographer: Castaldo Studios
Cake: The Sugar Suite
Hair/Make Up: LeJeune Artistry
Lighting: Soundwave Entertainment
Photobooth: Just Photobooth
Dance Floor Wrap: That's A Wrap
Rentals: A Chair Affair
Linens: Over the Top
Bridal Gown and Mother of the Bride evening wear: Solutions Bridal