Sarah & Mike
We just can't get enough of our clients! We LOVE hearing about thier love! We asked Sarah about her and her fiance about thier engagement.
So I guess first our engagement (photos attached- feel free to use whatever one you want):
I always dreamed of getting married at the Biltmore House in North Carolina because I went there as a little girl and simply feel in love with the house and the grounds. My then boyfriend planned a weekend get away to see the fall leaves change and to go see the Biltmore! The morning we went to the Biltmore house my fiance told me we were going to have a fun little photo shoot around the grounds of the Biltmore- my fiance loves to take photos more than anyone I know so I thought this was a unique fun way for us to not have to bug random people to take photos of us! We met the photographer at the hill overlooking the Biltmore House and as he was "playing" with his camera, Mike
got down on one knee and proposed. Of course I cried a lot and said YES! We spent the rest of the day in our own little world with a photographer capturing every beautiful moment.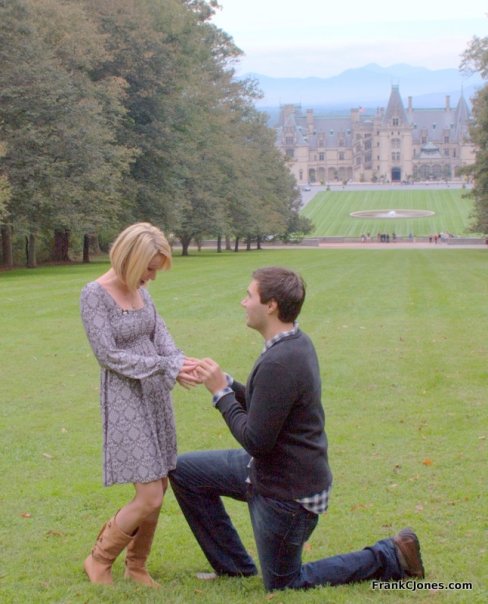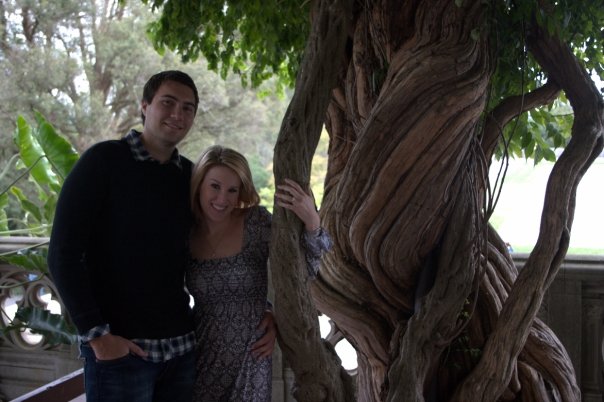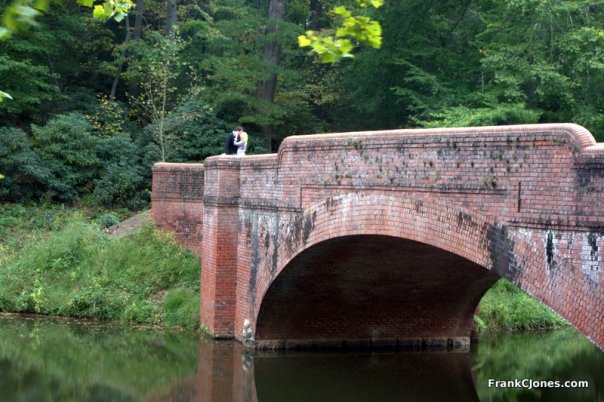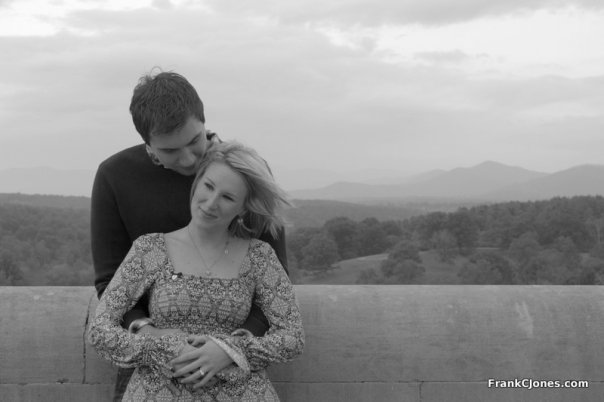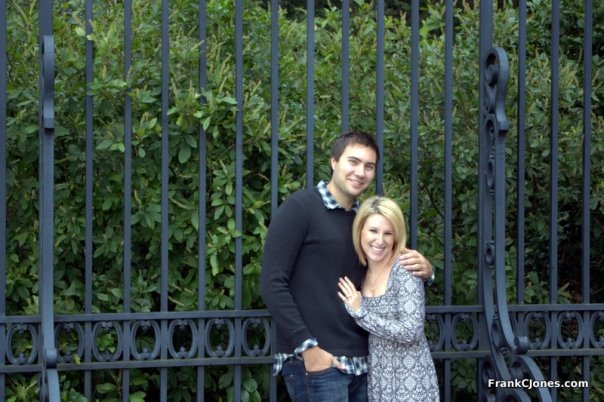 For our wedding:
I'd like to think our entire wedding is extremely unique 🙂 and planned perfectly! Our wedding is going to be a perfect combination of elegant but fun and beautiful but whimsical! The decor is going to be silvers with deep purples and pops of bright pink and lots of sparkle and candles. Our centerpieces are the beautiful crystal trees with candles hanging down from them.
We're having the Buzzcatz and Arthur's is catering because we want everyone to eat well and dance and enjoy eachothers company.
MMMM… We at An Affair to Remember cannot WAIT until your June 25th wedding! We enjoy you and planning your wedding! It is going to be GORGEOUS! Thank you for letting us be apaert of your love story!