Industrial Jewel Tones Inspiration
Last month we were a part of the Downtown Bridal Stroll. When we found out that we would be at The Grand Bohemian Hotel in Downtown Orlando we were asked by their event team to design the ballroom. We knew the industrial jewel tones inspiration idea would be perfect.
How it came about
Owner and Creative Designer Rachel sat down with Greenery Productions and Dogwood Blossoms Stationary to develop a design. We tossed around a few ideas and decided to go with a jeweled toned  industrial look that would compliment the Grand Boehmian's deep rich colors.
I knew wanted a different table layout than your normal round tables and I also knew I wanted to add height to the tables. I went with a horse shoe shape and small square tables on the ends to place our tall arrangements on. Greenery Productions did an amazing job filling the tables with organic overflowing jewel toned florals.
I brought in velvet linens from Over The Top because I knew it would bring a richness to the room. We added the most amazing cooper chargers and flatware from Treasury Rentals that popped on the purple and blue linens. We also added a lighting backdrop with market lights that we used as our cake backdrop. Thank you to Fyer Fly productions.
Denise from Dogwood Blossoms Stationary blew me away with her designs. I wanted to add a softness to the industrial feel with watercolor floral for the signage. I asked for floral appliqués to be added to the dance floor and they made guests say "wow" when they walked in the room. Her watercolor floral menus and invitation suite were gorgeous. We also added names to the back of the industrial chairs that served as guests placards. My favorite piece was the Welcome Sign! It was amazing and I can't wait for a AATR bride to use it as their wedding.
I am so grateful to all the vendors involved that brought this design to life and made the Grand Bohemian ballroom look phenomenal.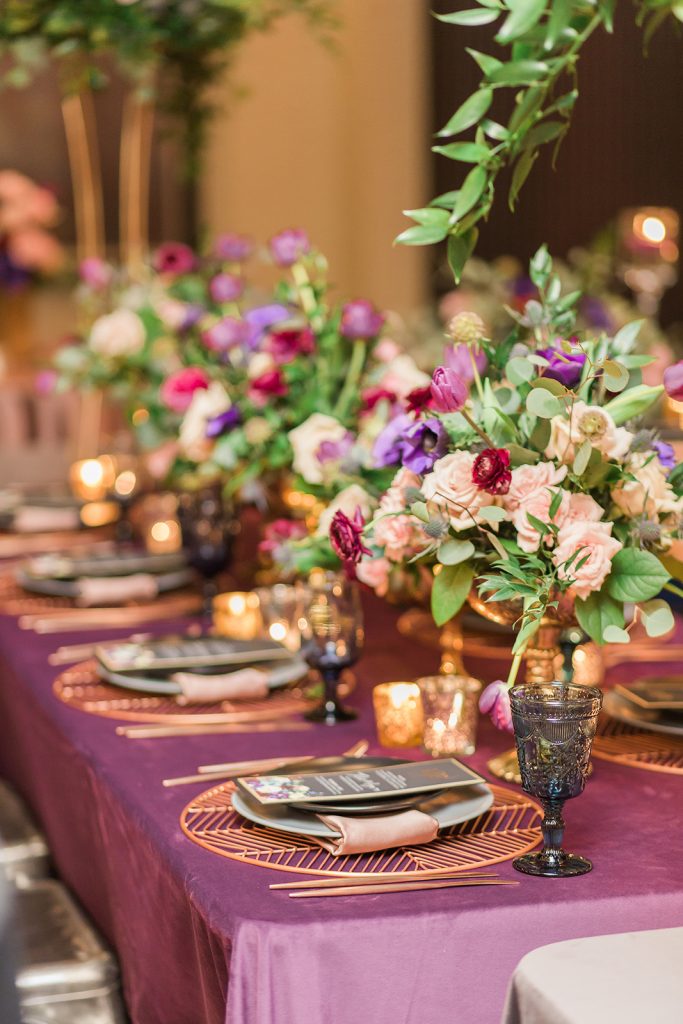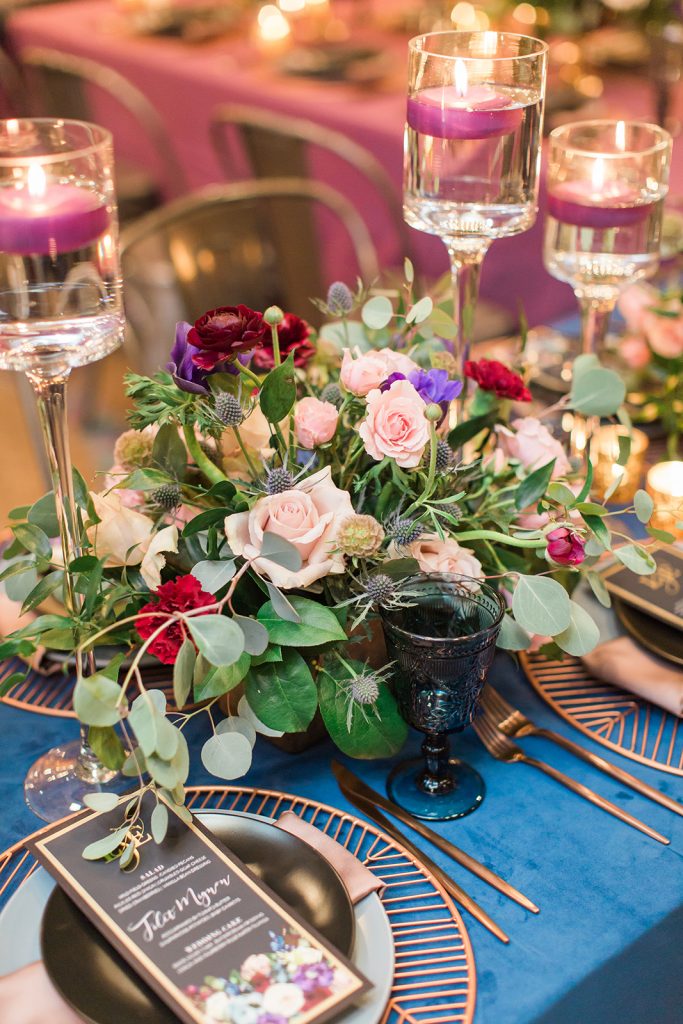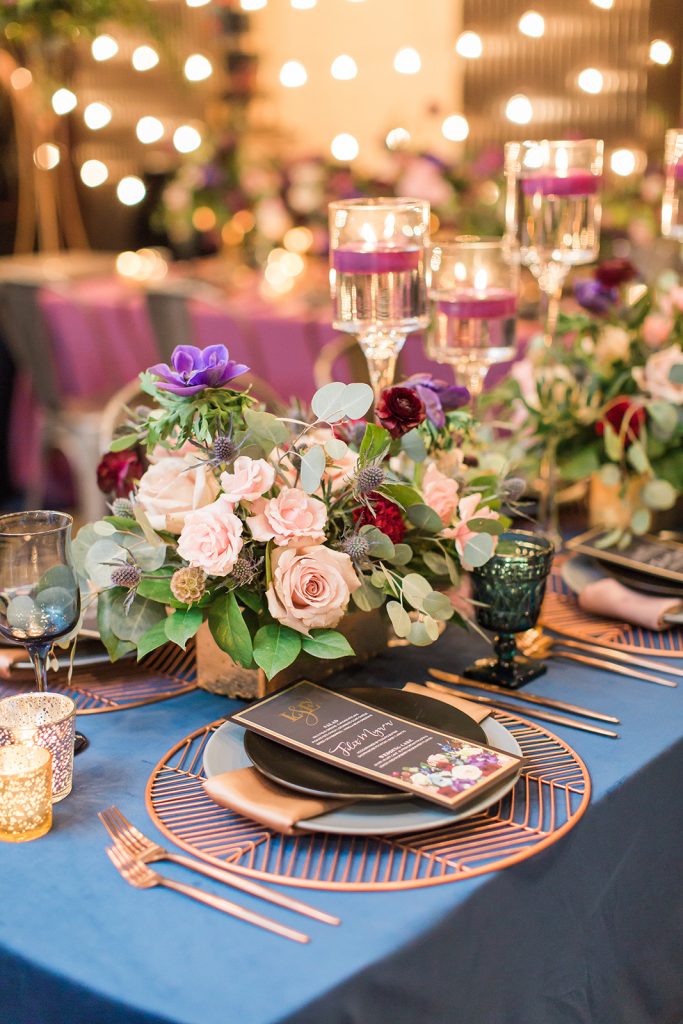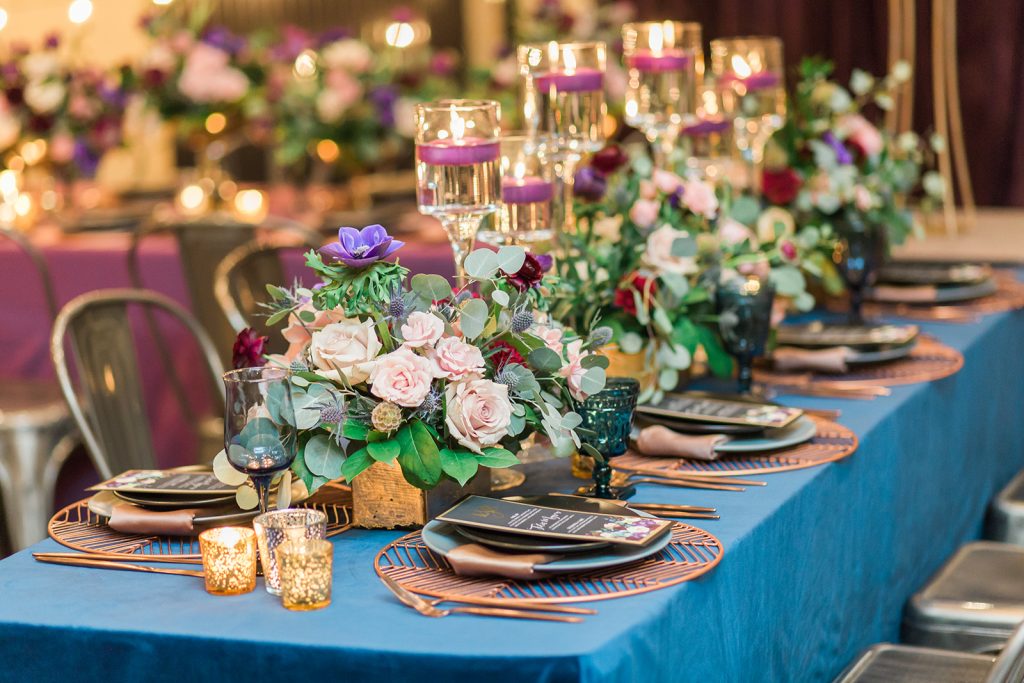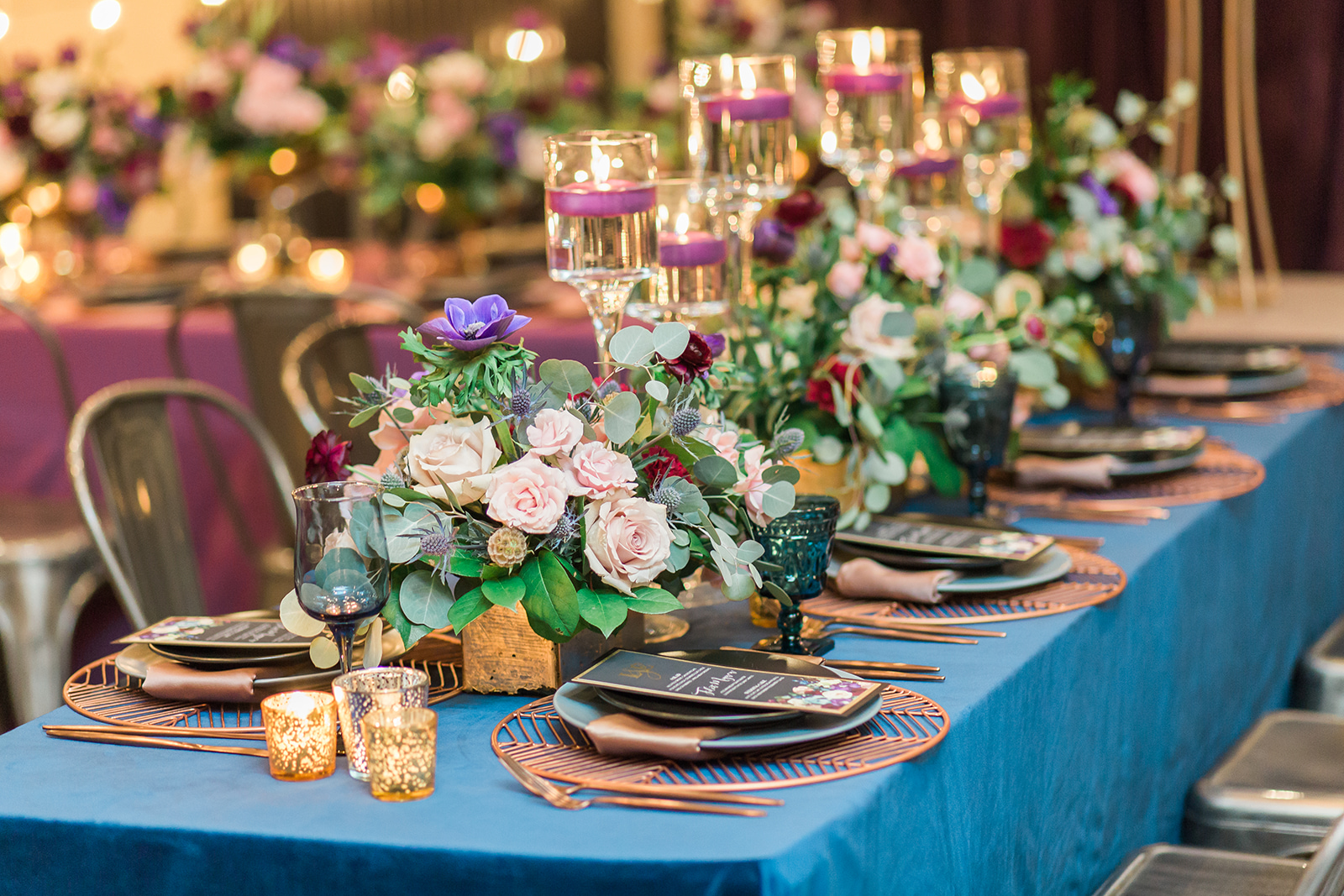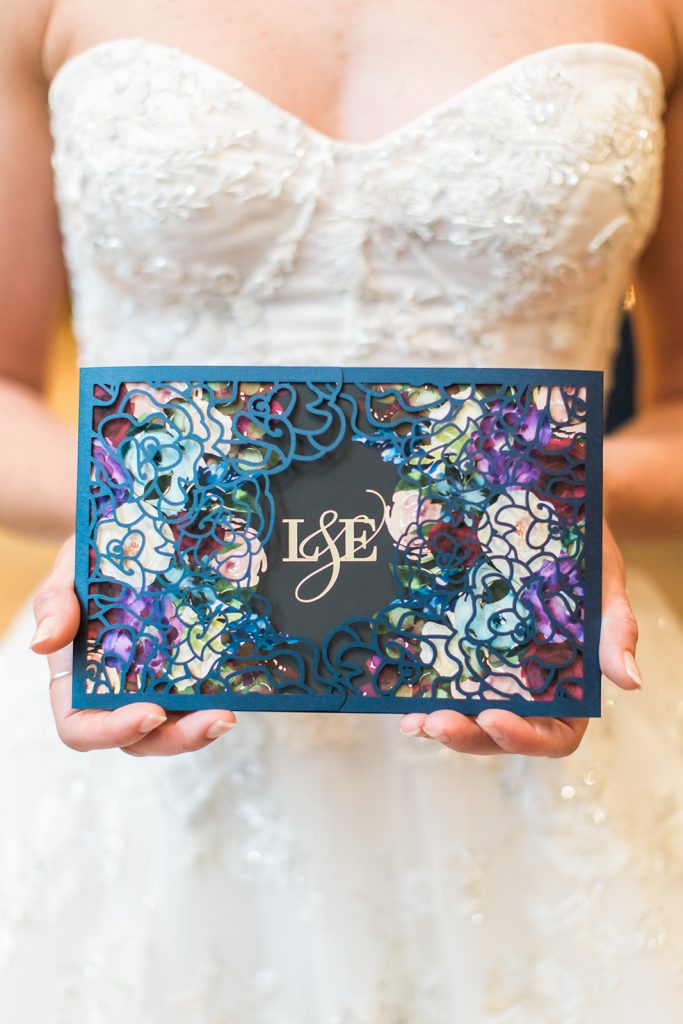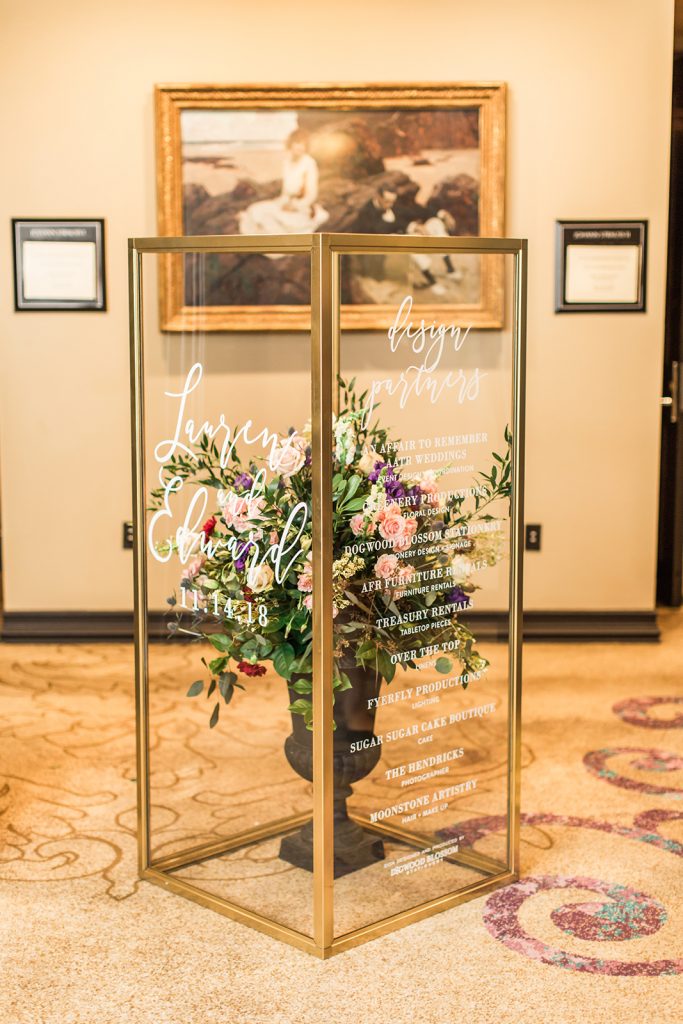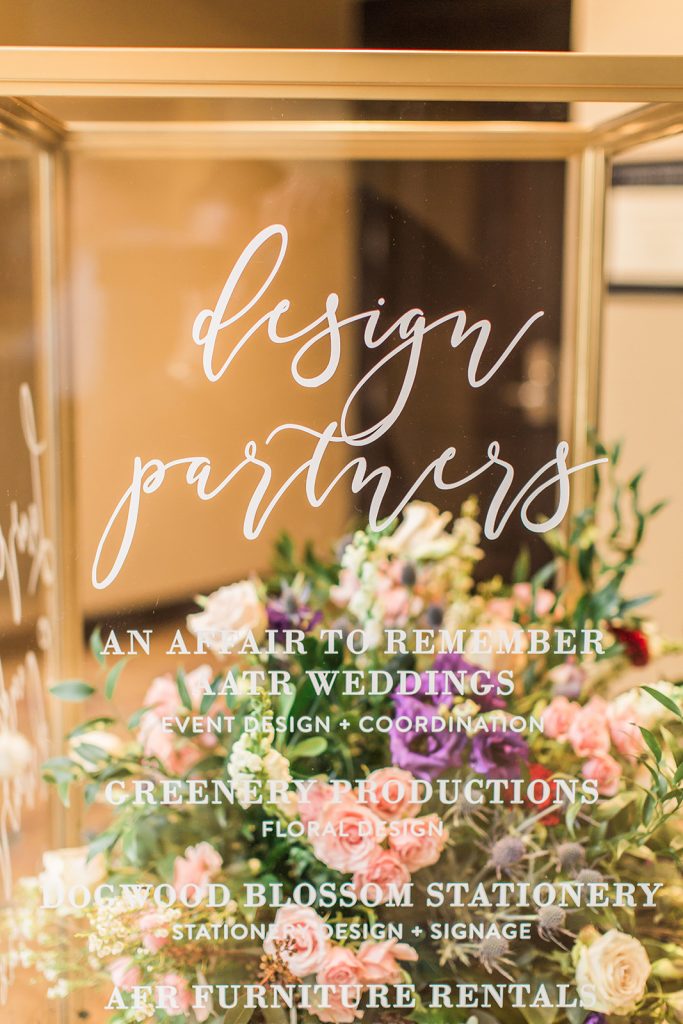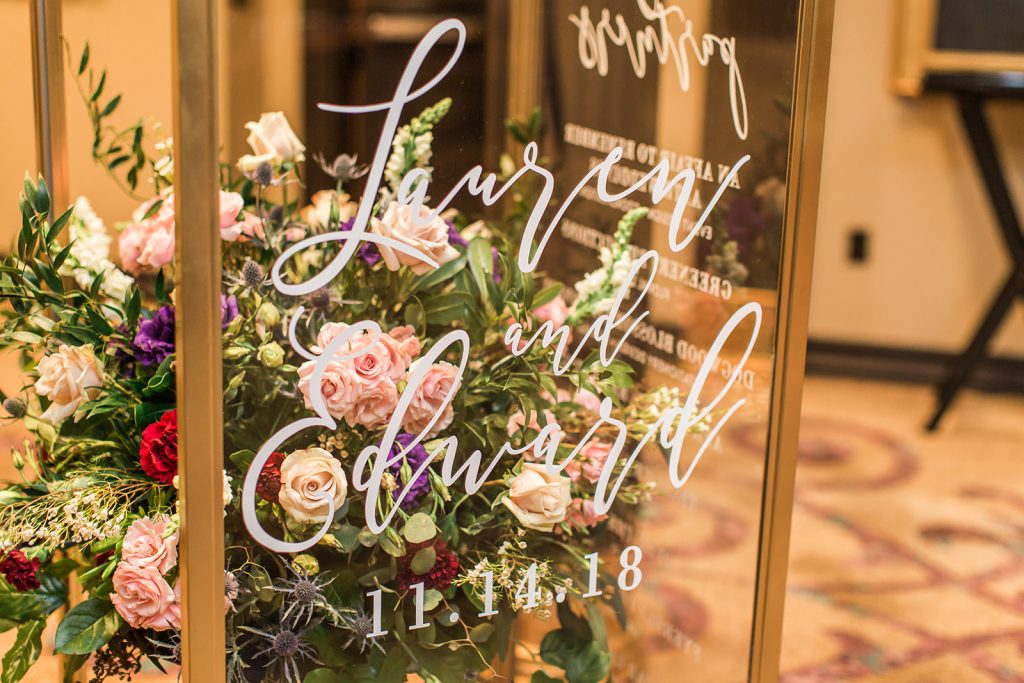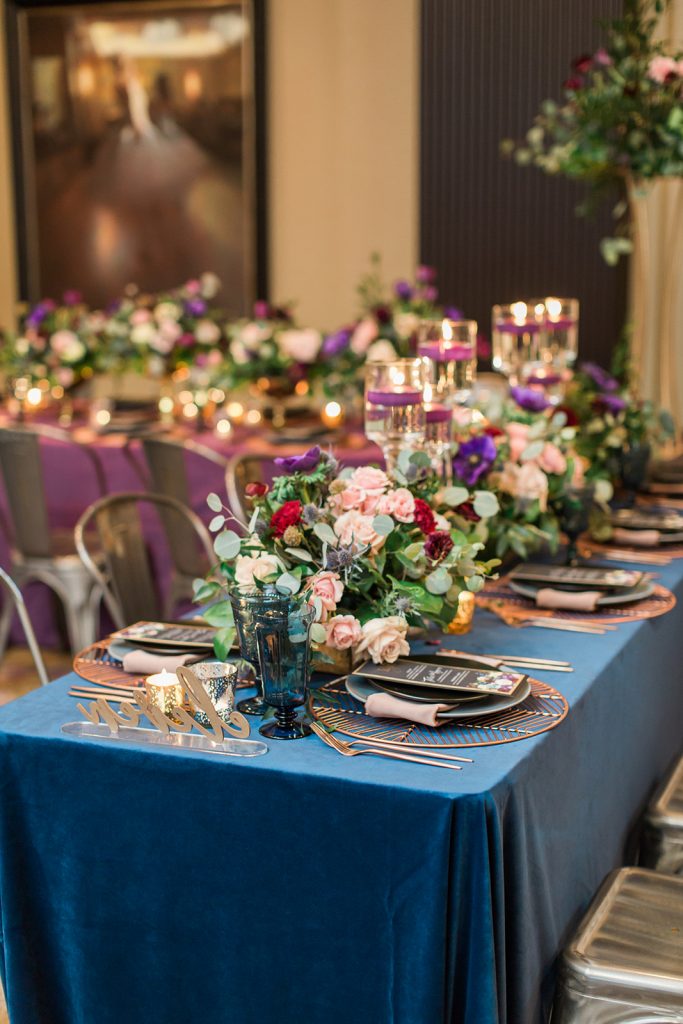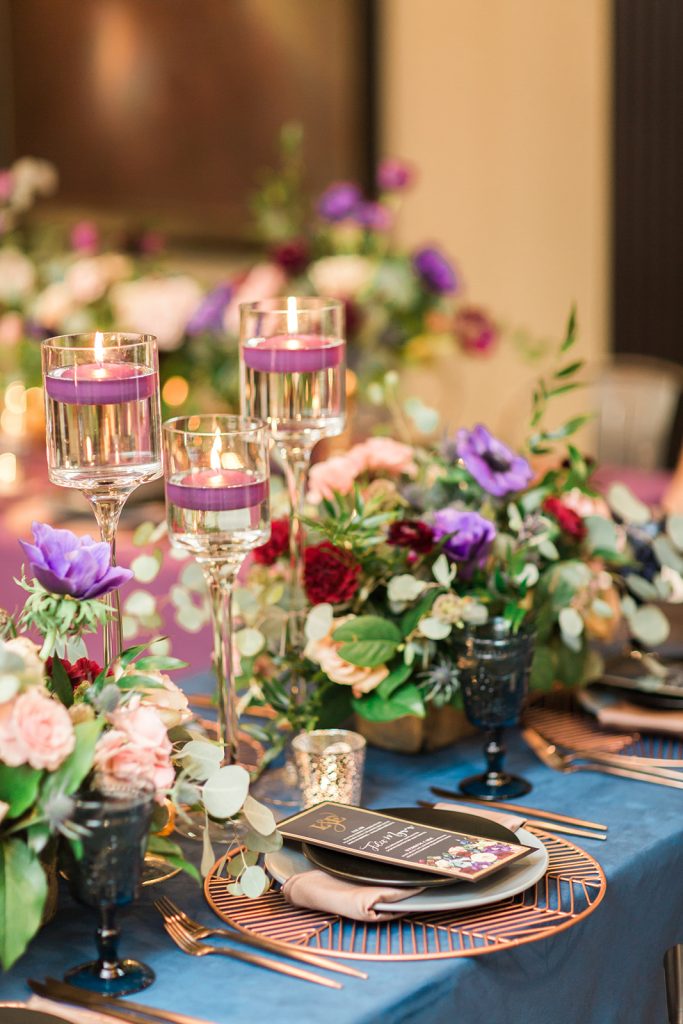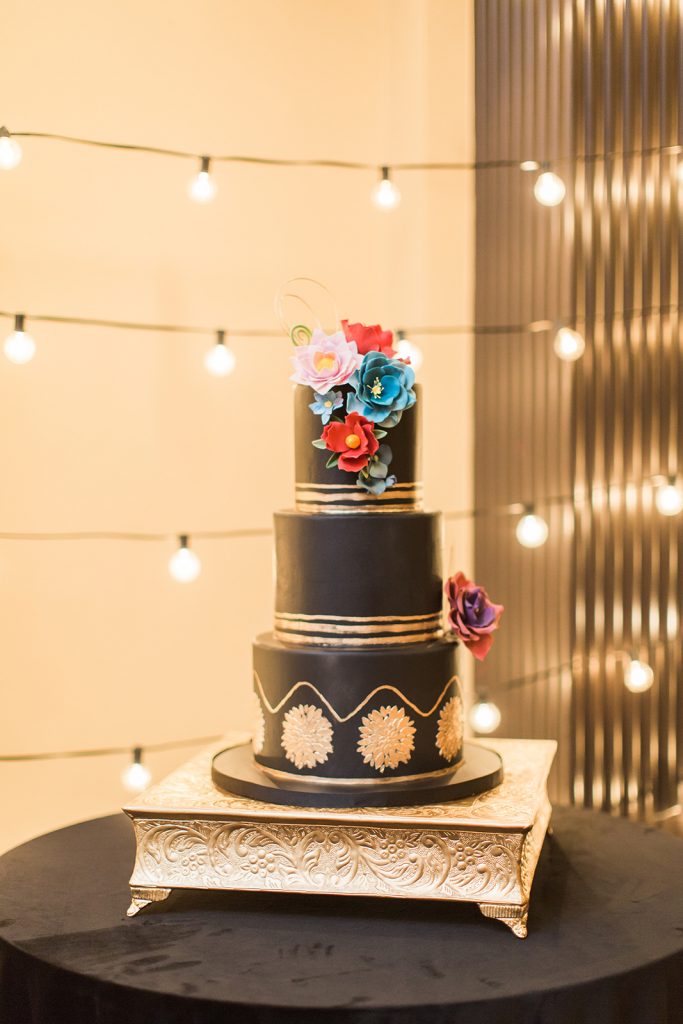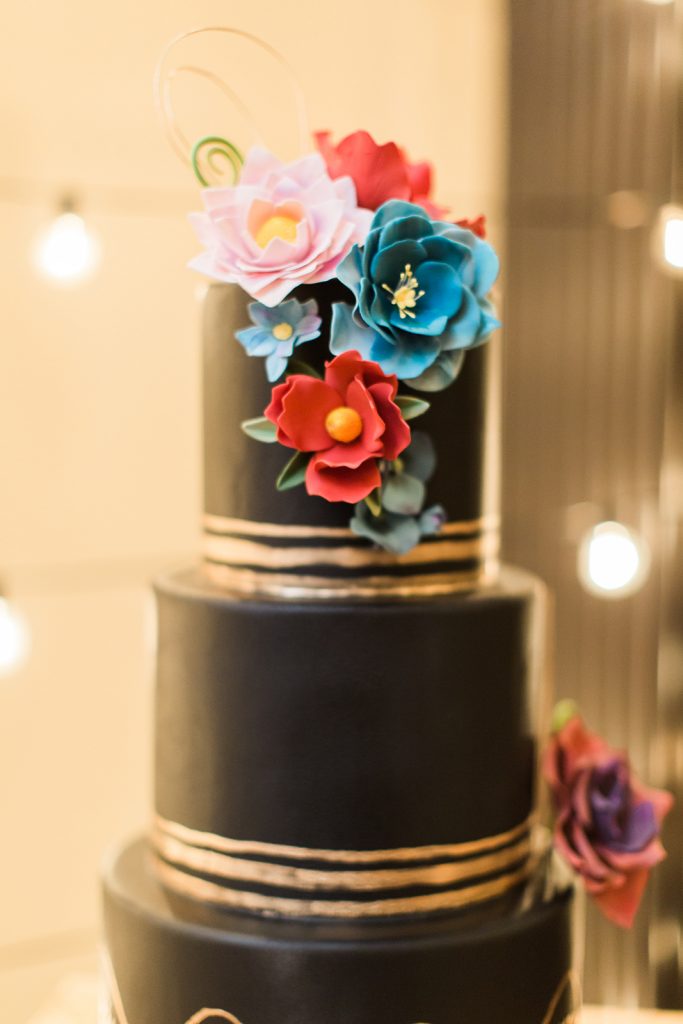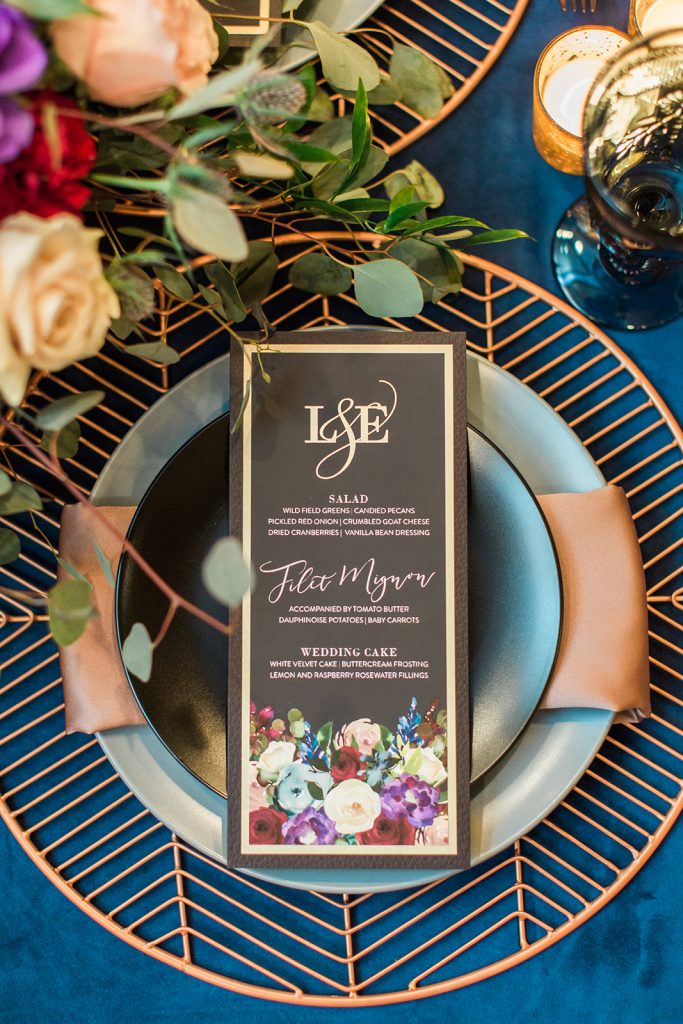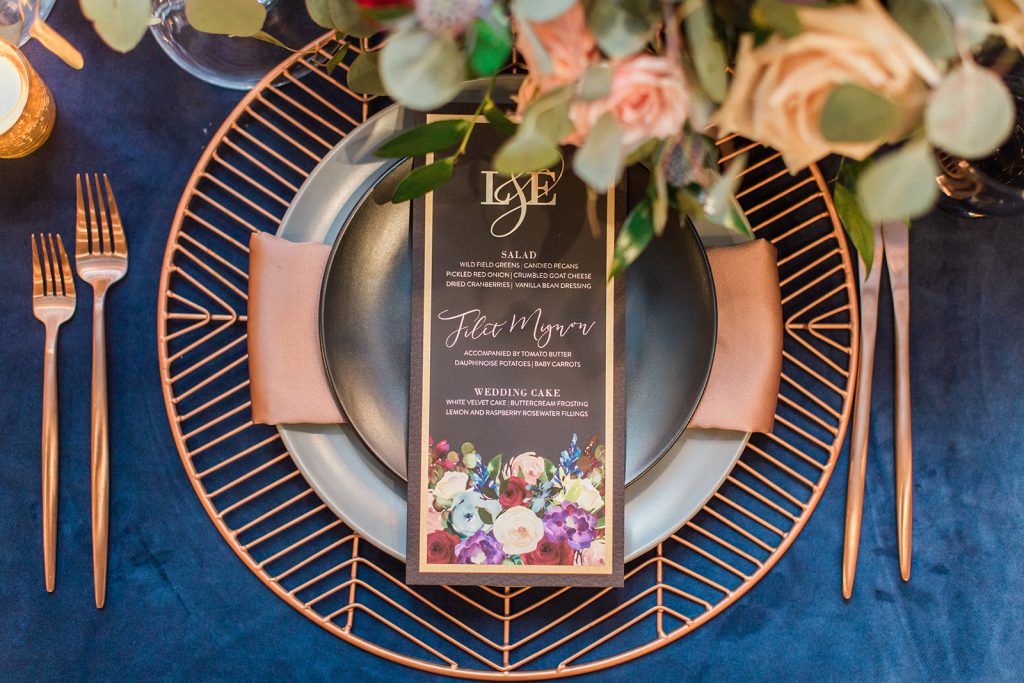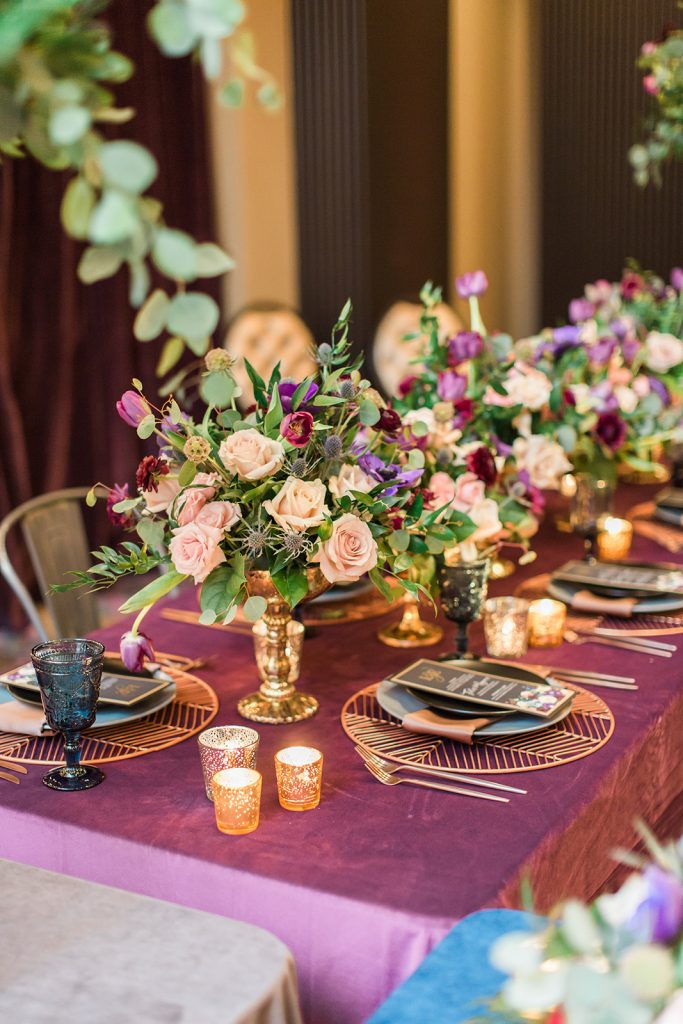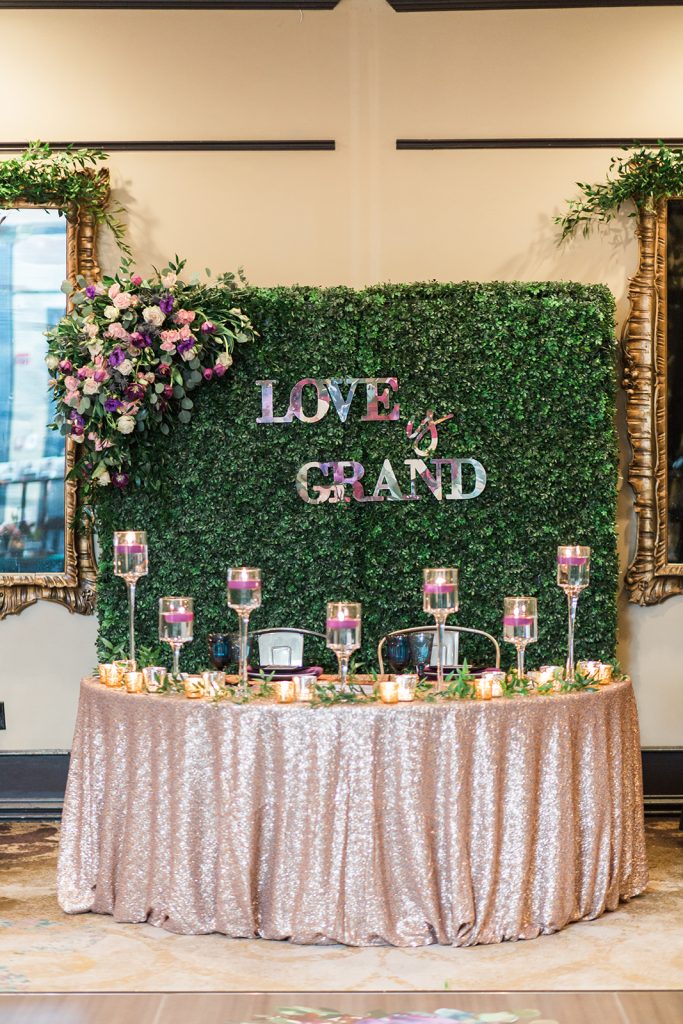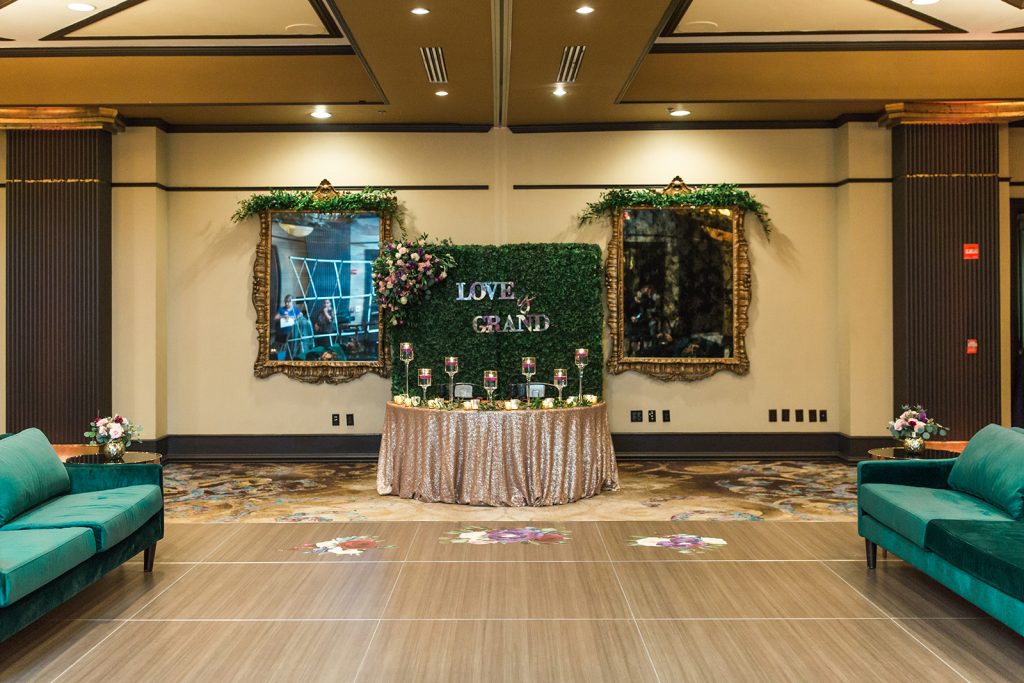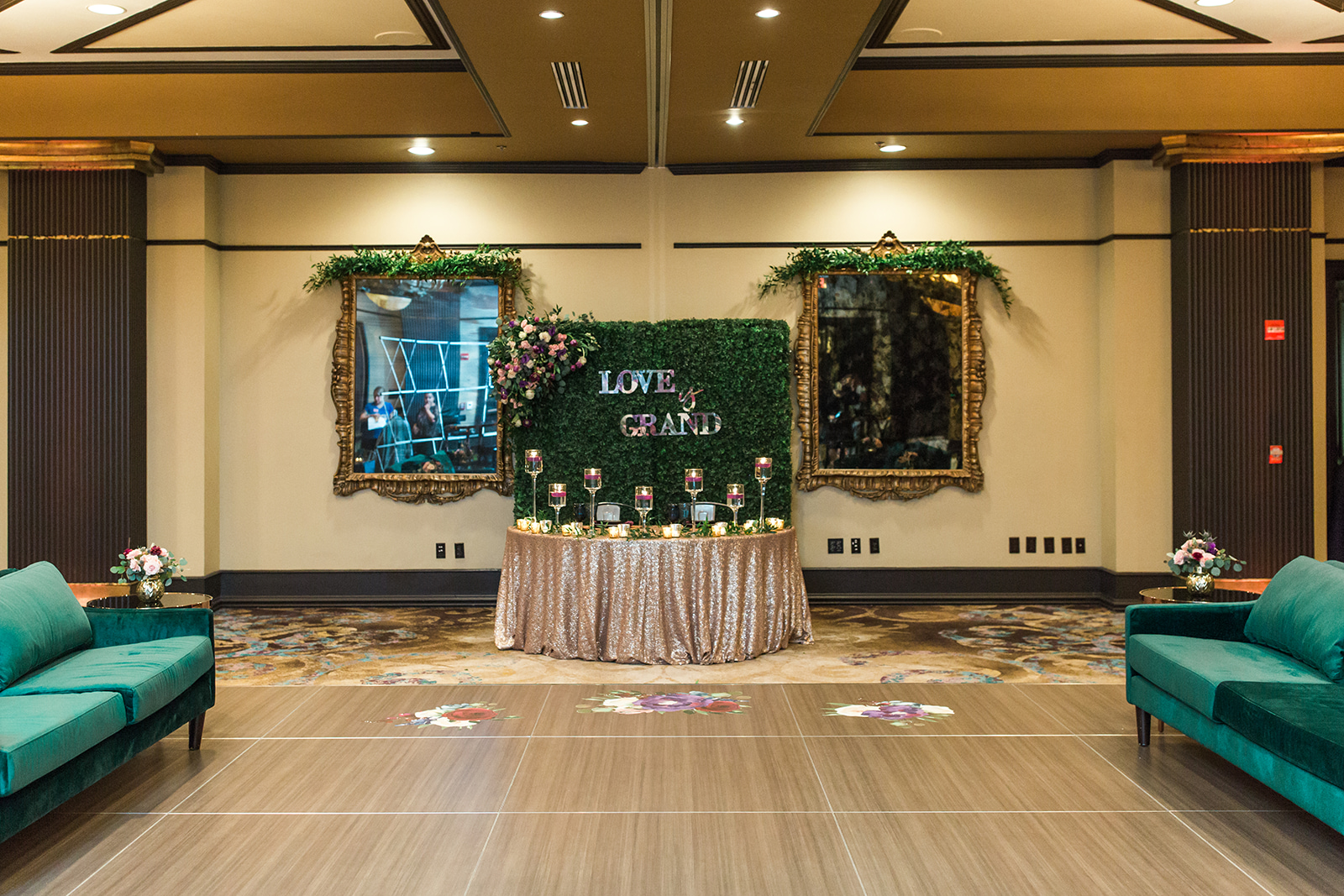 Design | Rachel Willems | An Affair to Remember
Photo | The Hendricks
Floral | Greenery Productions
Signage & Stationary | Dogwood Blossoms Stationary
Lighting | Fyer Fly Productions
Linen | Over The Top
Rentals | AFR Furniture Rentals
Cake | Sugar Sugar Cake Boutique
Venue | Grand Bohemian Hotel Orlando
Table Top Rentals | Treasury Rentals