Pamper The Planner FAM Castle Hotel in Orlando Event
Who doesn't love getting their hair done, their makeup applied with fake lashes and getting their nails shaped and colored… THAT IS NOT EVEN THE BEST PART. How about experiencing those glamorous perks with friends and champagne? Now we are talking!  Pamper the Planner FAM Castle Hotel in Orlando Event was a marvelous event that deserves all the raving.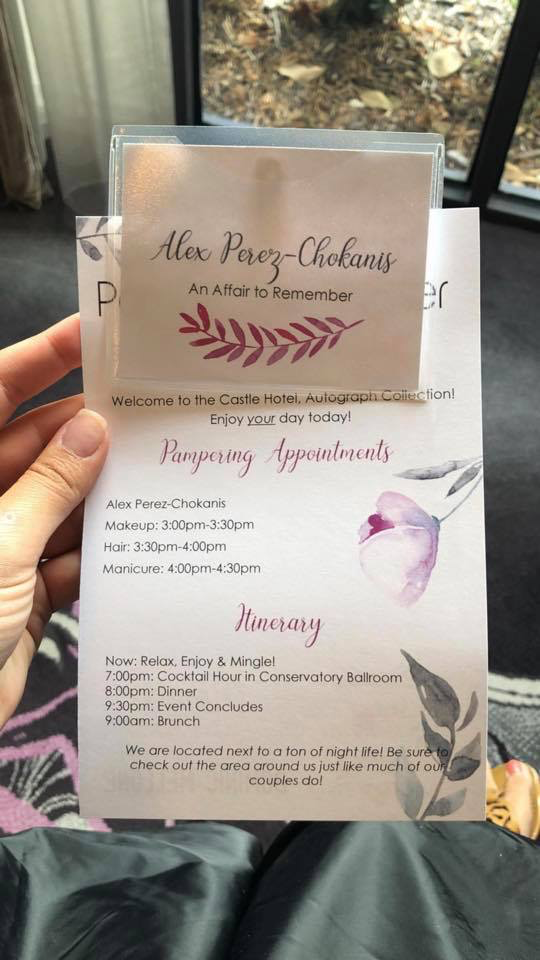 Day One:
Upon arrival at the Castle Hotel, Christina and Amanda greeted each and every planner with their personal itinerary and name tag! I started my day with makeup by the wonderful Dorka with About Face Design Team. It was such a surprise seeing her since she was also my makeup artist for my wedding not too long ago. So without hesitation, we may have squealed a little in excitement! Without a doubt, she did a wonderful job on my makeup, I had texted her that night saying how I wished she could do my makeup every morning!
Next on my itinerary was hair by Haley with AFDT (About Face Design Team). I have long mermaid hair it can take a while to tame and do exactly what you want to it. Haley turned my mermaid hair into a Gatsby-era inspired masterpiece! The far part, big waves, everything laying on one side. I loved it. Did I mention that each planner only had about 30 minutes in each chair! The AFDT DID IT!
Last on my itinerary was nails! I received a quick, but perfect manicure with a blush colored gel polish! I love the idea of having Bridespa coming to your getting ready location while some girls are getting their hair and makeup done, other can be getting a manicure! Especially when it can be flawlessly done in 30 minutes! It guarantees that if you prefer all of your bridesmaids having the same color nails, that there is no mixup.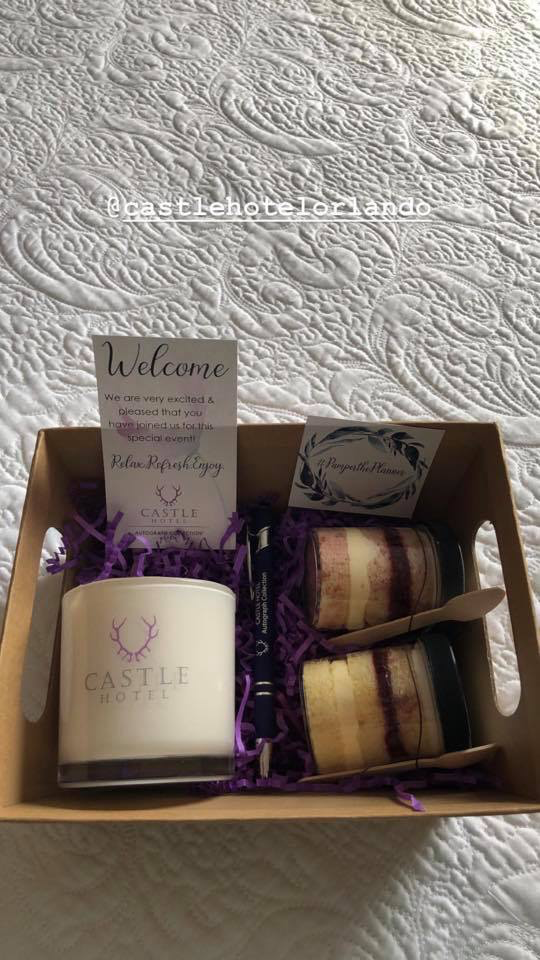 When I was complete with my three services (ever planner was able to choose three out of many other options) I went into my room to find the sweetest basket with mini jar cakes from Sprinkles, a lovely smelling candle, fun swag, and a welcome card! It was a nice surprise to find on the bed.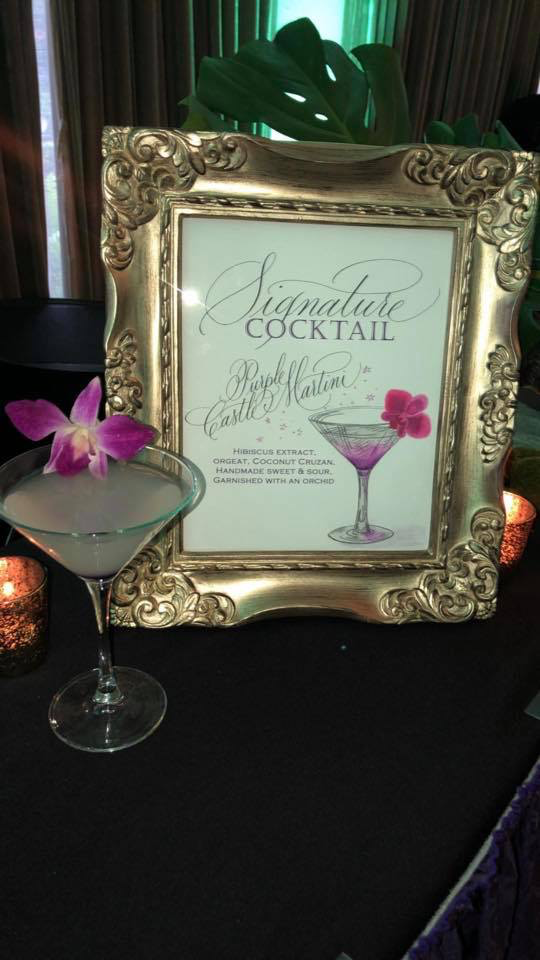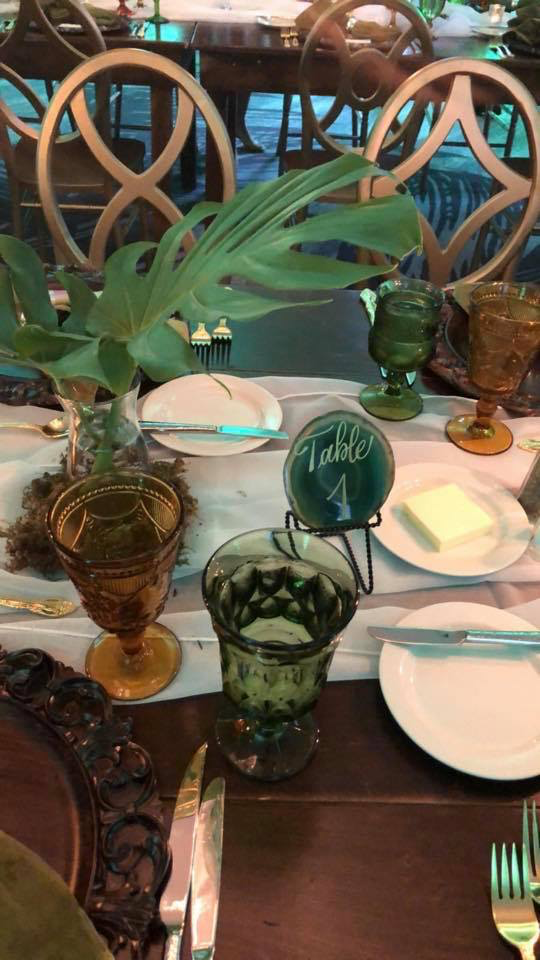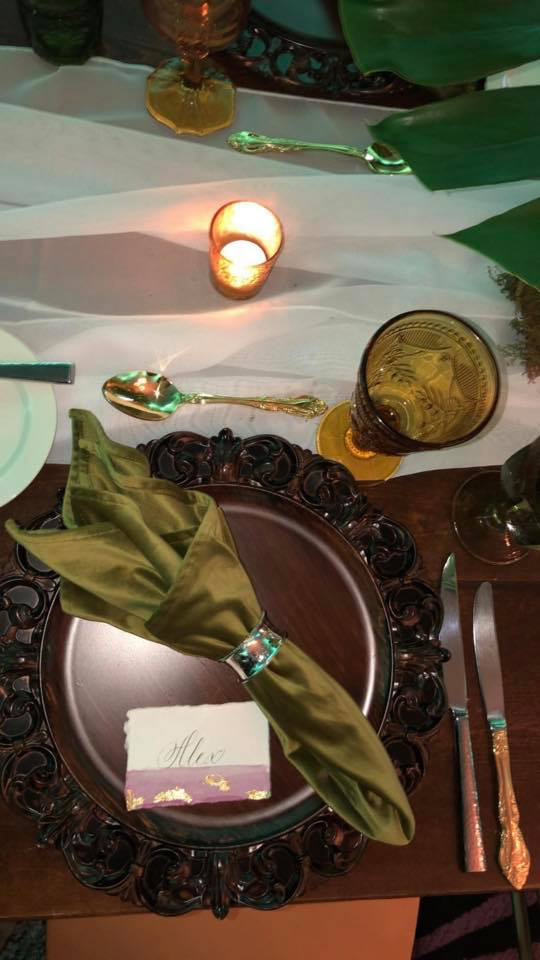 Changing into cocktail hour, we were sipping on the fun flavored signature cocktail! We were greeted by the front door of the more quaint sized ballroom by a ballerina! Such an elegant and memorable touch. She performed twice during our three-course dinner! During cocktail hour we were able to have fun with Magnafoto photobooth which had an option for a boomerang strip of photos! Dinner was both flavorful and delicious! Christina from Castle Hotel told me she left it up to the chef on the menu for the evening and he did not disappoint!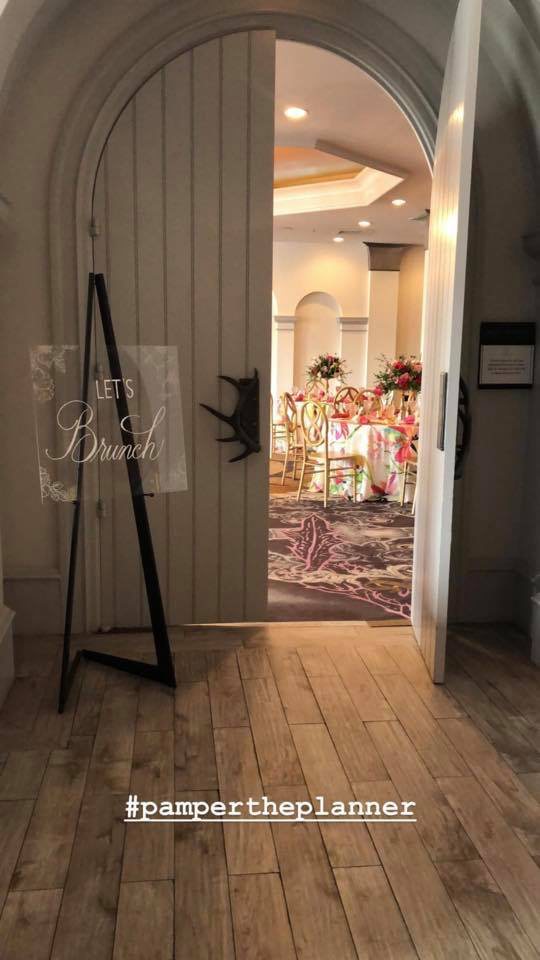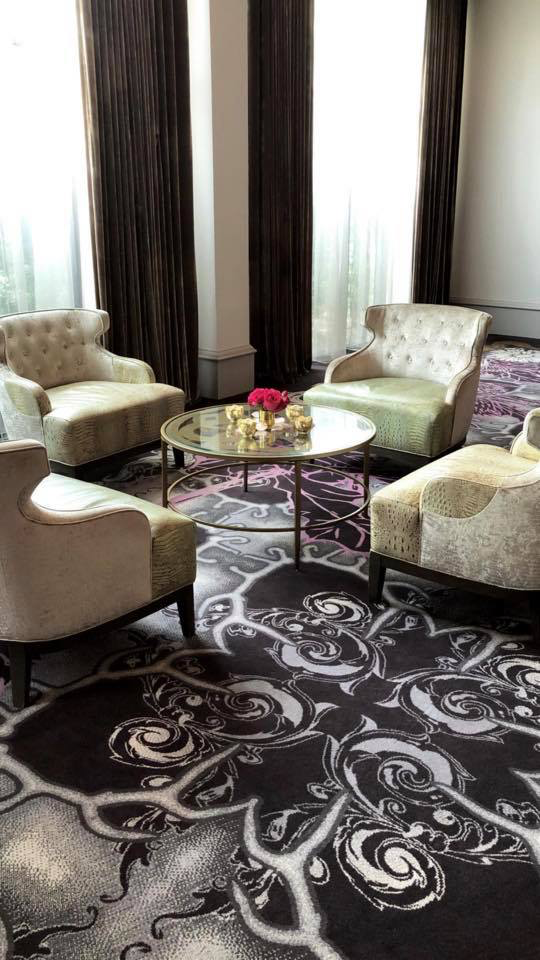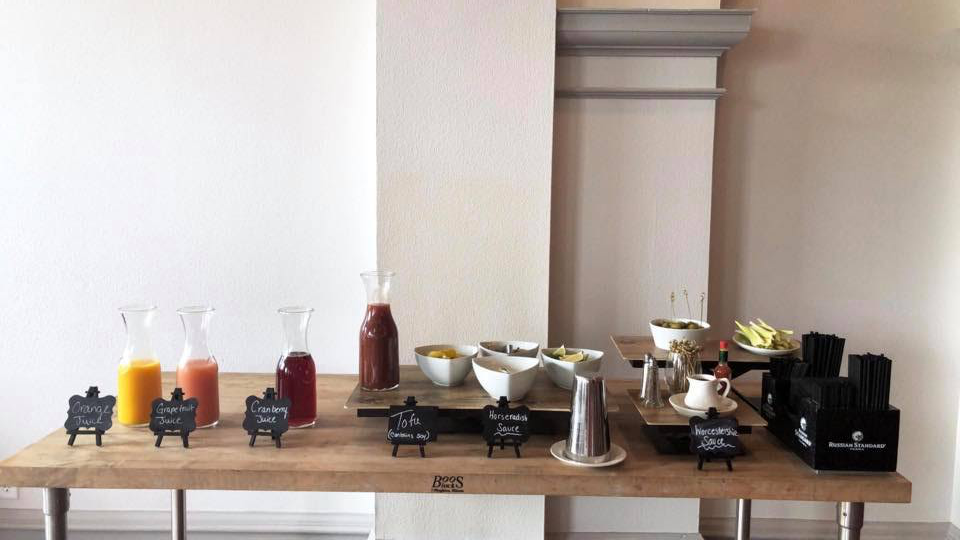 Day Two:
The next morning in the ballroom we were getting pampered in they transformed it into a quaint and vibrate colored brunch. There were flower crowns to make, and mimosas to drink! We ended our morning with a tour around the property eyeing some beautiful spots for both weddings and styled shoots! Pamper The Planner was a wonderful event, not only for us to have a day to relax, but feel like a bride (again). It is great to be able to suggest more options for the day of the wedding to make the morning even more special!