It seems as though brides and grooms are nicely saying no to children for ring bearers and flower girls, and instead are calling on their beloved pets to do the job! Since all of us at AATR love dogs we couldnt' be more excited with this trend! All we suggest is you have someone assigned to watch your dog before and after the ceremony so no one in the bridal party is having to do so! Check out some of these celebrities who had their precious pups as part of their wedding day!

Tamera Mowry's outdoor wedding involved a special bridal party member: Her Dog, The Shih Tzu ring bearer walked down the aisle in a tuxedo.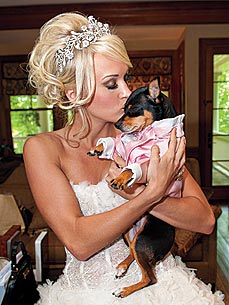 When Carrie Underwood's married Mike Fisher, the country superstar had her pooch Ace as the ring bearer.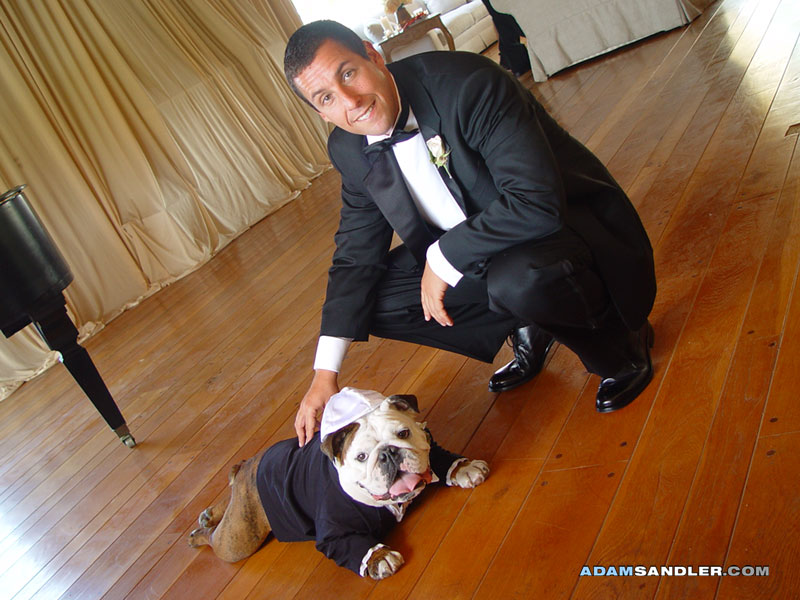 Adam Sandler's dog Meatball was a special bridal party member. Yarmulkes for dogs! Awesome!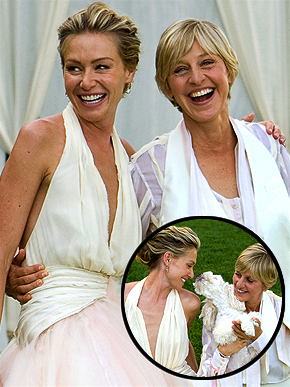 Wolf, a white Maltese-Poodle mix, was a witness for the backyard nuptials of Ellen DeGeneres and Portia de Rossi.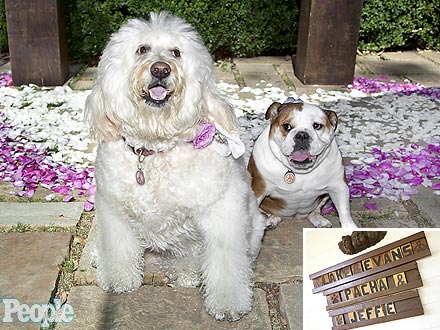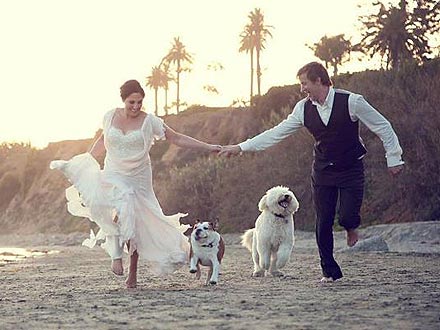 The newlywed talk show host Ricky Lake who eloped with Christian Evans in a beachside California ceremony this past Sunday, included her furry kids – goldendoodle Jeffie and English bulldog Pacha – in her wedding party.