Are you having trouble trying to pick out items for your [registry]? Do you already have all the items that you need and are trying to think of something else to [register] for? Here are some ideas that might help…
To start with, here is a great [registry] checklist from Real Simple that you can print out and bring with you to the store.
If you are looking for unique items to register for try the [Uncommon Goods] website. Check out this awesome Chalk-Cheese Board!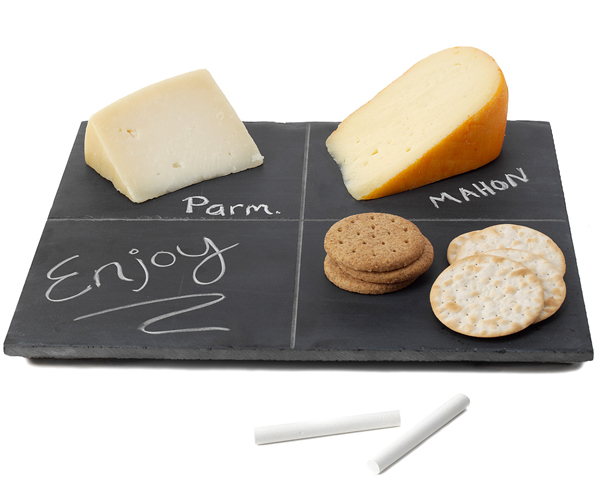 Do you have
an iphone…download the [Registry Stop] app. RegistryStop is a gift registry that allows you to register for any item anywhere and check your registry in just one stop. We'll update your separate lists at different retailers (if you have any) so guests can shop wherever they choose, and you get what you want, regardless of location.
If you have everything that you need and have always wanted to give money to a charity but never had the funds to do so…..now you can ask
you guests give money to a charity of your choice instead of a wedding gift. If you go to the [idofoundation] website you can set up a wedding charity [registry] for a charity that means a lot to you.
Another idea is to set up a [Honeymoon Registry] so your wedding guests can donate to your honeymoon. There are many different website to set up a honeymoon fund…..we like [honeyfund.com]