Colorful Ritz Carlton Wedding
Sarah and Abe were married at the Ritz-Carlton Grande Lakes in Orlando. Not wanting to do a ballroom wedding, they pick empty grassy knolls for both the ceremony and reception. We  turned blank spaces into amazingness! Arches that were hung with greenery and roses were brought in to make the ceremony feel intimate, along with a mix of different chairs and couches. The bright colors of this wedding were such a breath of fresh air, just take a look.
I asked AATR bride Sarah a few questions about her wedding day…
What surprised you most about your wedding day? How quickly it went by. Especially after months of planning (and also telling myself ahead of time to remember to savor every moment and detail), I was surprised it still seemed like I only blinked and it was over!
What was your favorite part of your wedding day? Our ceremony. It was such a beautiful thing to be with our family and friends who love us and support us and our relationship, and to speak the vows we wrote aloud to each other in their presence. I will always remember how full my heart felt in that moment.
Would you have changed anything? Probably not! Some things didn't go as expected, but that's ok. We knew that might happen. It was still a magical day, and we will have those happy memories always.
Raining roses turned this empty space into a magical garden. Sarah and Abe walked under these custom made arches adorned with colorful roses
Instead of place cards, vinyl lettering was used to help guests fine their seats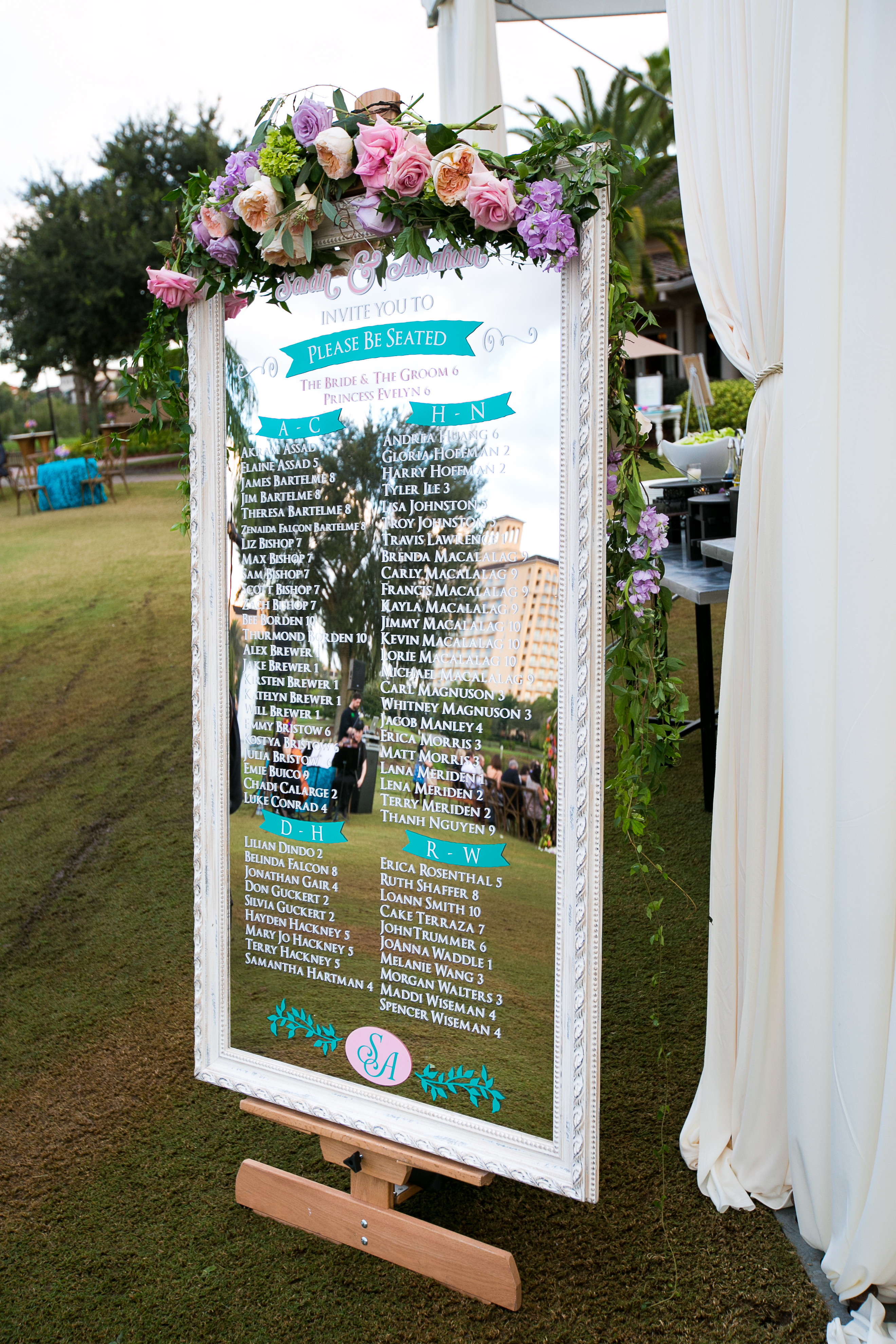 Custom mirrors with white and blue vinyl welcomed guests to find their tables
Can you believe that an empty patch of green was turned into this. Latches with hanging greenery and floral, a custom chandler, hanging bar signs…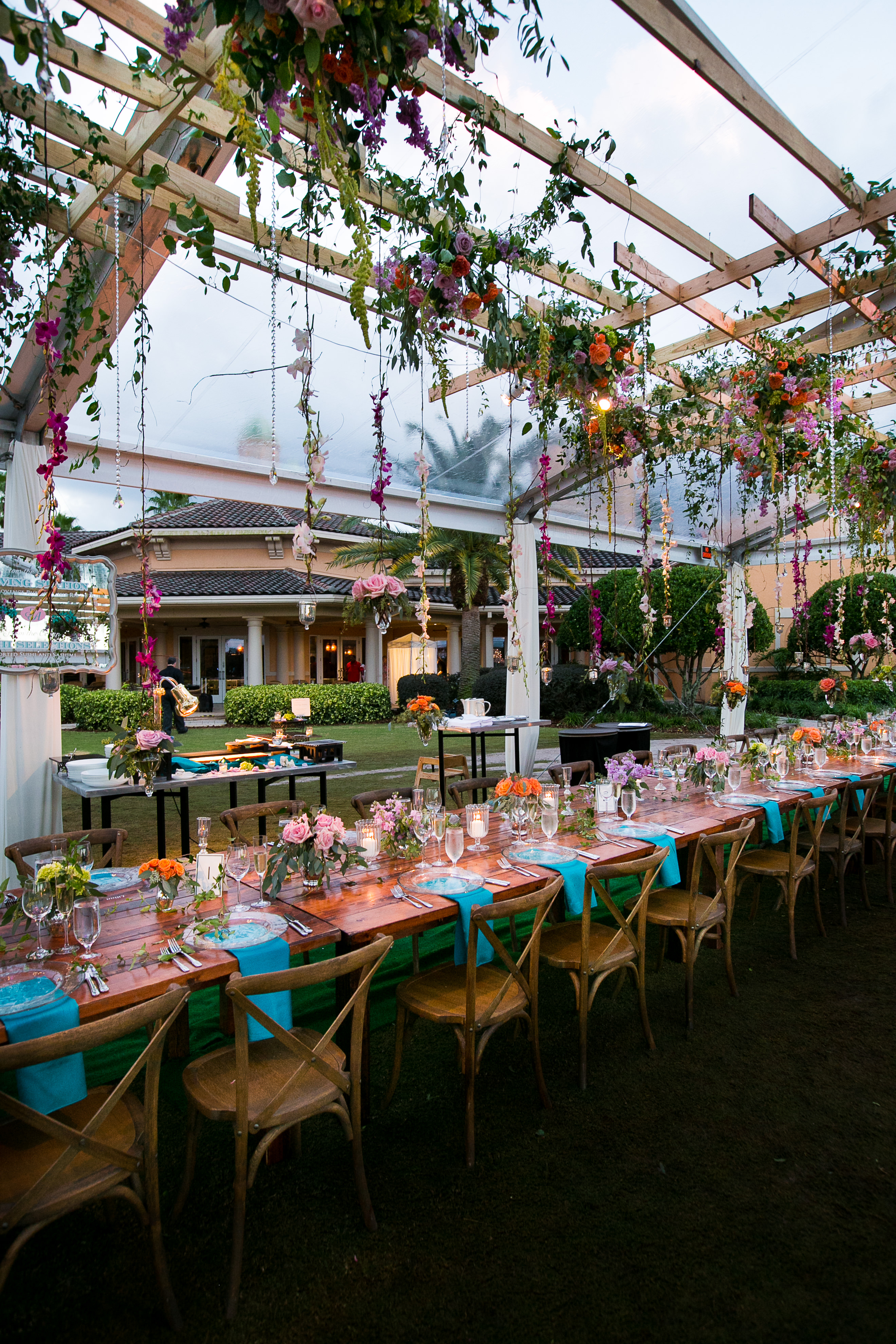 Farm tables and french x-back chairs were the perfect touch to turn a blank space into a colorful garden oasis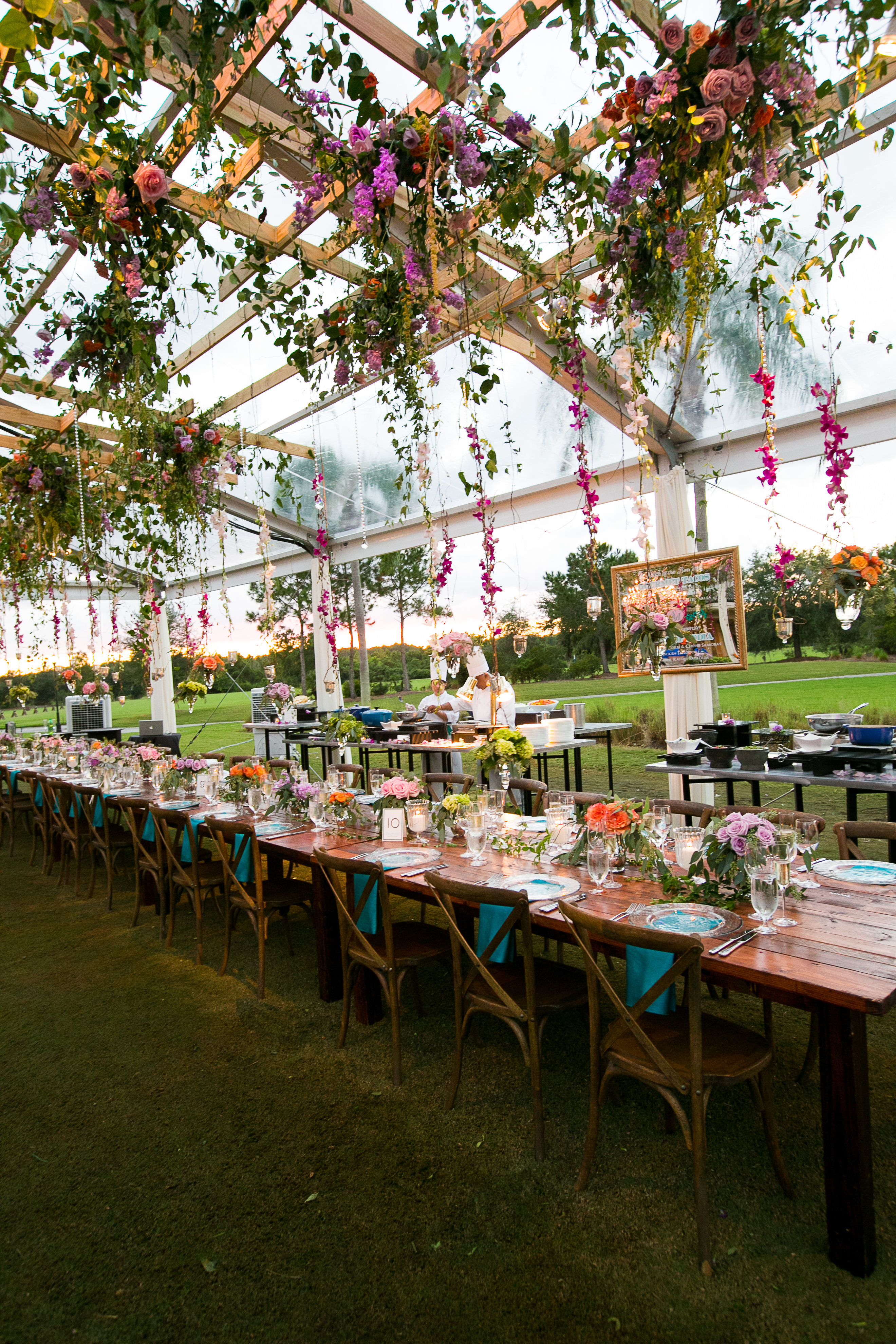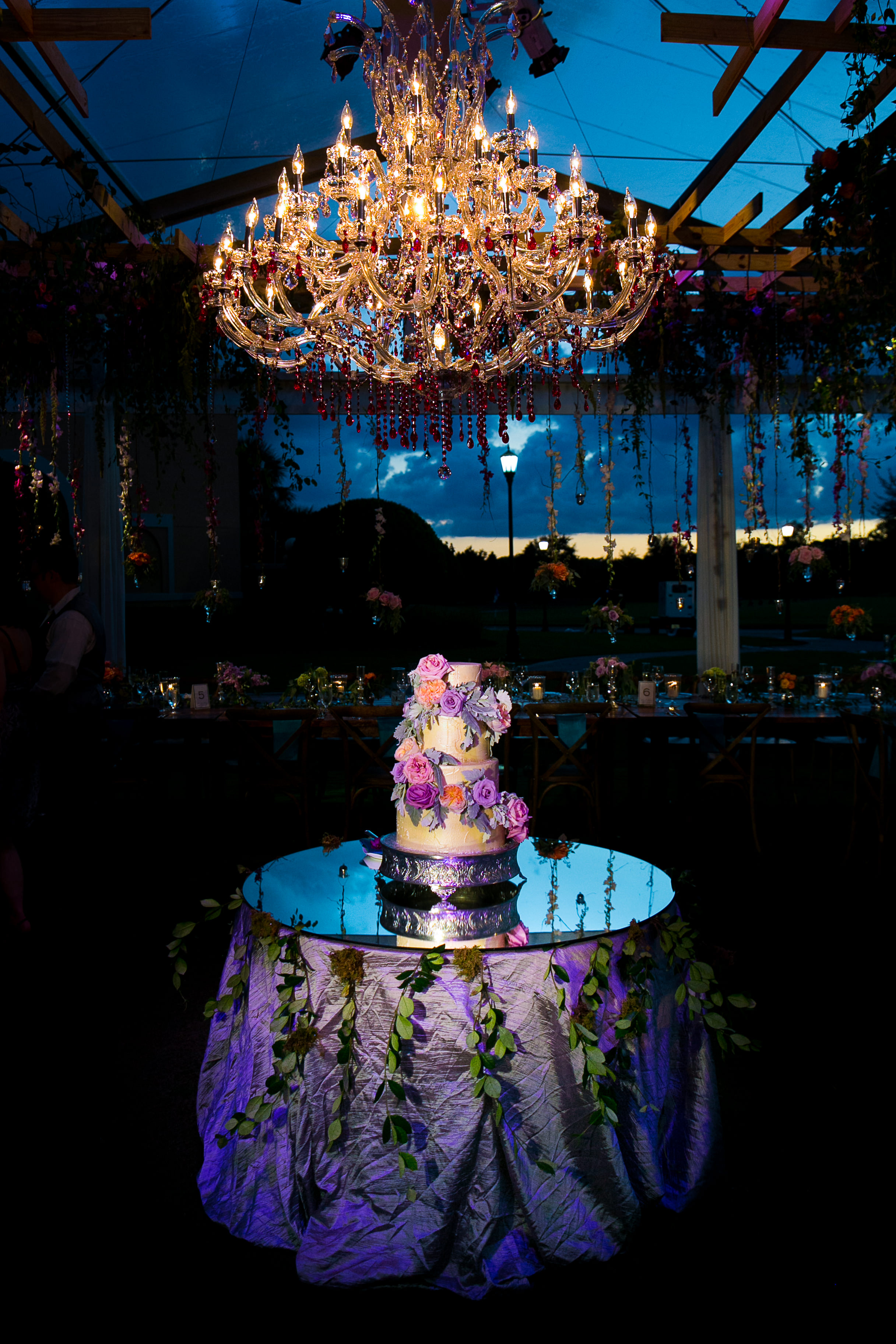 This chandler was made just for Sarah & Abe. It was gorgeous red hue

The couples last dance was showered with multi-colored confetti and then they departed the evening through a line of their loved ones holding sparklers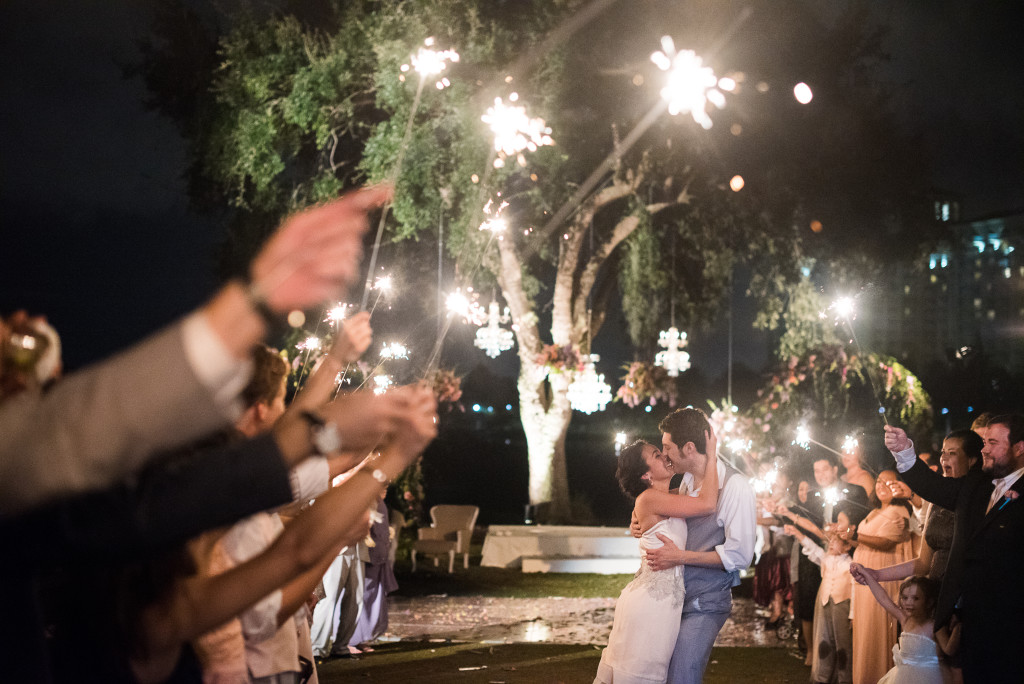 Vendors:
Design | Coordination | AATR Wedding | An Affair to Remember 
Venue: Ritz Carlton Orlando
Florist: Raining Roses
Tent: Tent Logix
Rentals: A Chair Affair & AFR
Mirror Art: Chalk Shop Events
Photographer:Callaway Gable
Videographer: Dustin Seltzer
Lighting:Kaleidoscope Lighting
Officiant: A Beautiful Ceremony
Draping: Swag Decor
Stationary: Dogwood Blossoms
Dance Floor: Letz Dance On It
Linens: Over the Top