Waldorf Astoria Hilton Bonnet Creek Wedding FAM
Being a Wedding Design and Planning Company it is not always "fun and games." Hard work goes into each client and event so from time to time we do get some fabulous perks! The Waldorf Astoria and Hilton Bonnet Creek hosted an amazing, over the top, two days for us wedding companies.  What a wonderful retreat to get away and recharge. The best way to get re-boot for the fall season ahead! To be on the other side of the experience of being the one planned for instead of doing the planning sure was relaxing. Seeing the Hotels in a different light was something that gave insight to an actual client's potential experience.
To the "A" team at the Waldorf Astoria and Hilton Bonnet Creek; Ashly, Andrea, Aidlen and Ali… hats off to you all with this amazing job! THANK YOU!
To all of the participating vendors (yes! We noticed all you did!); Dogwood Blossom, Greenery Productions, Over the Top Linen and Damon Tucci
We cannot wait to continue to recommend this property and all of it's inclusive resort style features.  Lisa and I, Kristen, had an amazing time and wanted to share some of our favorite moments from the indulgent experience.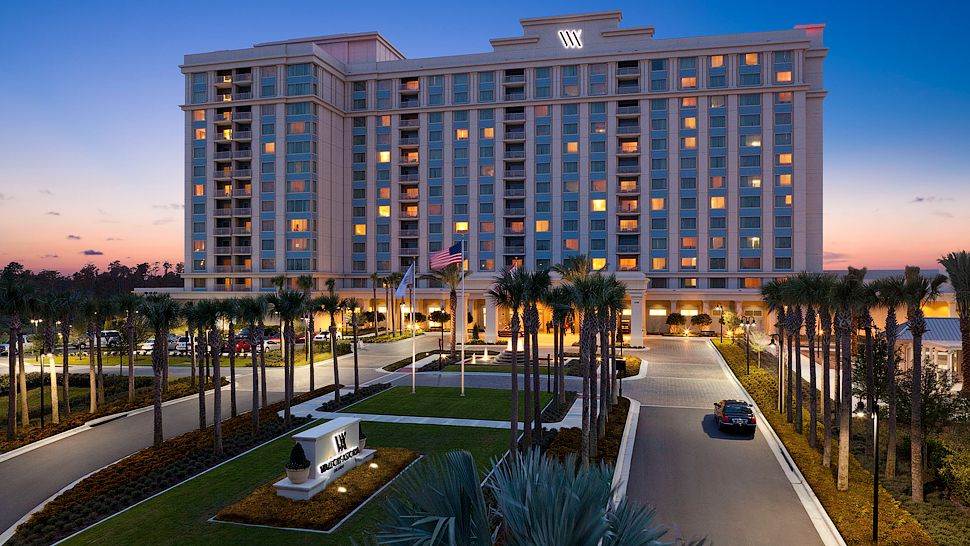 Our bags in our room welcomed us in style with embroidered towels, WA tervis, sunscreen, ER kit, Water, toilet trees and this adorable and personalized bag!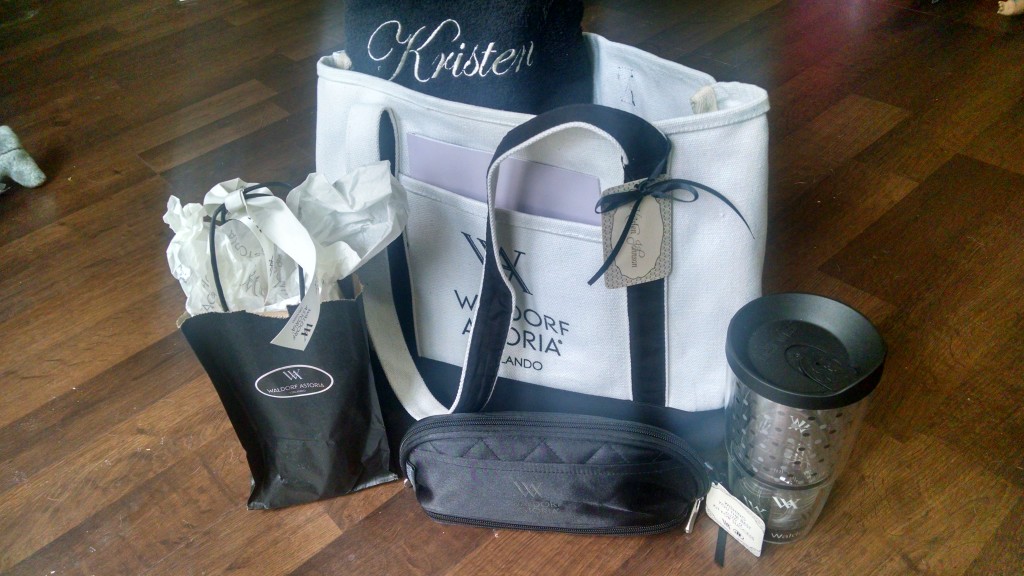 We arrived to the Waldorf and were greeted in the tent for cocktails and music.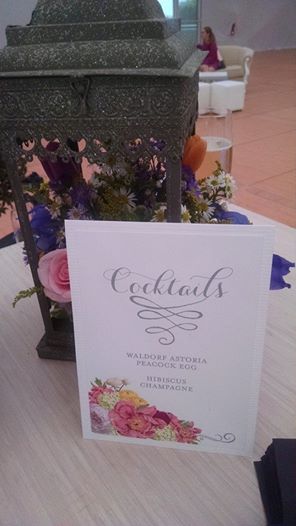 We really enjoyed the Peacock Egg Cocktail!
Next it was off to the Bull and Bear for Dinner. W had a 3 course meal that was nothing short on total and complete deliciousness!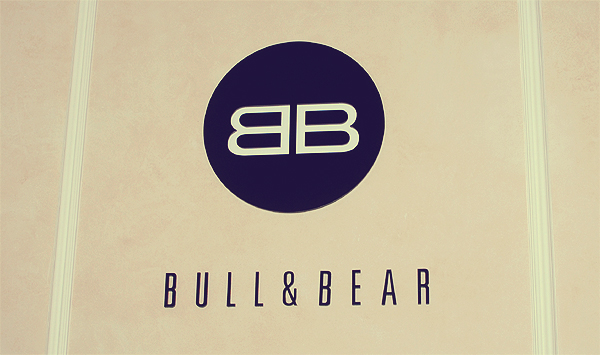 Sorry- no food shot… I ate is so fast because it was amazing. Fried Chicken (that's right) was to die for!
The night wasn't over with a jot over to the Hilton Bonnet Creek's La Luce for dessert… a lot of dessert.
Apparently the butterscotch pudding has it's own facebook page… and it is worth following!
Follow La Luce's Butterscotch Pudding Here
Our rooms were insane. Nothing like a suite at the Waldorf to make you feel comfortable and at ease. My room looked over the pool and was a gentle morning sunrise in the morning. I got up and turned on my coffee pod and sat on my balcony preparing myself for even more luxurious activities ahead.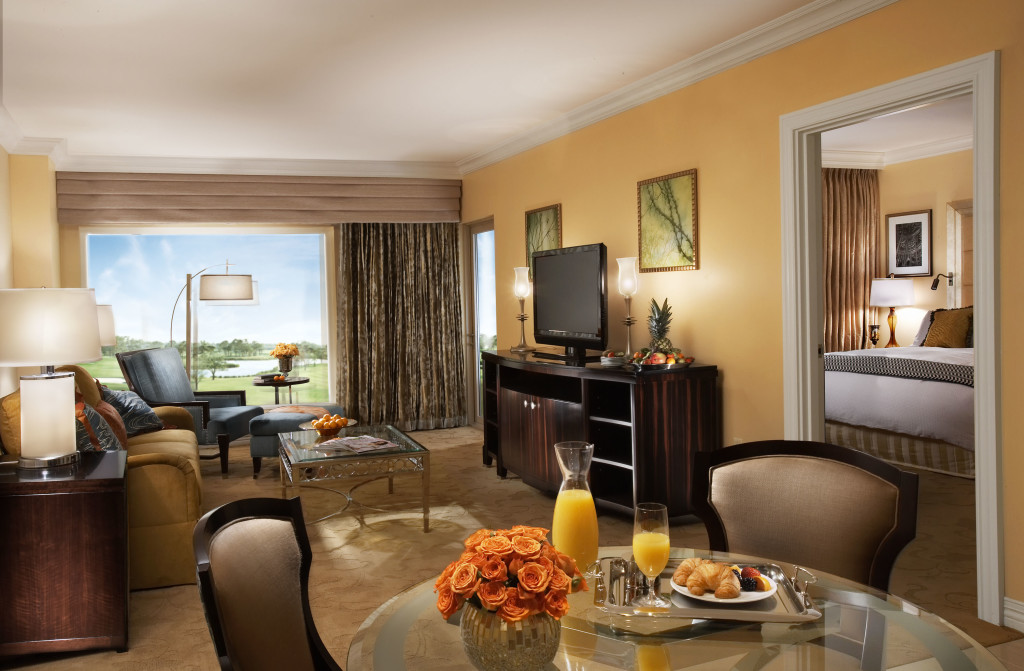 Our first stop was the Waldorf Astoria Spa. Lisa had a massage and I had a Mani/Pedi that were both something we plan to go back to very soon!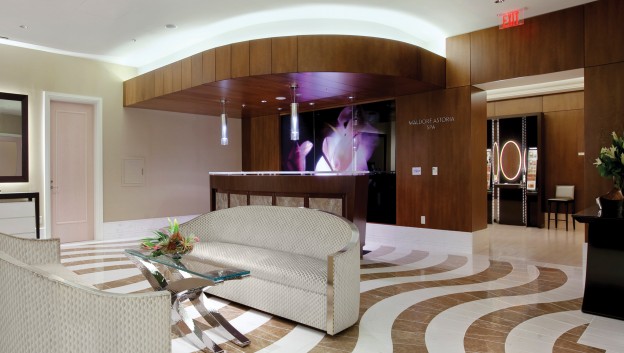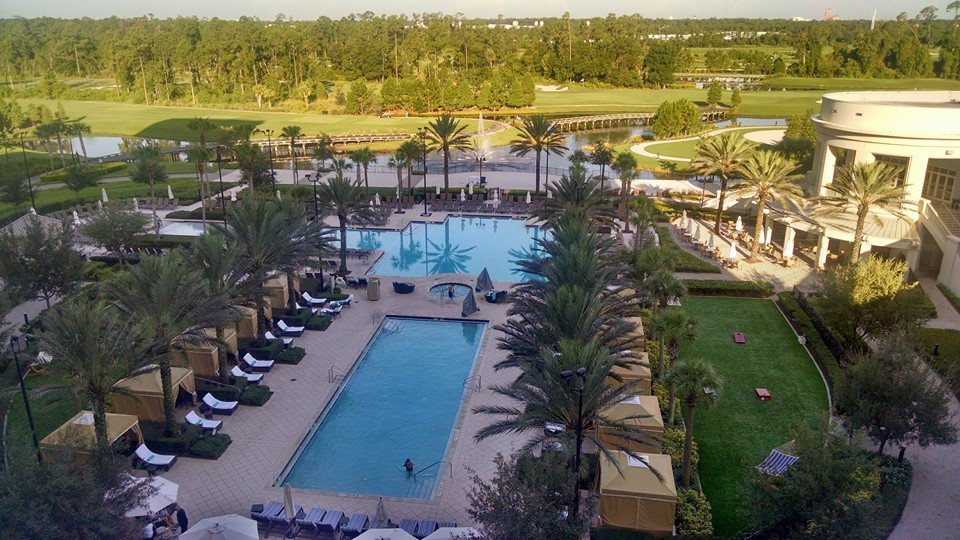 After the spa was a poolside date complete with breakfast, mimosa, bellini and anything else you desired… I desired a Miami Vice.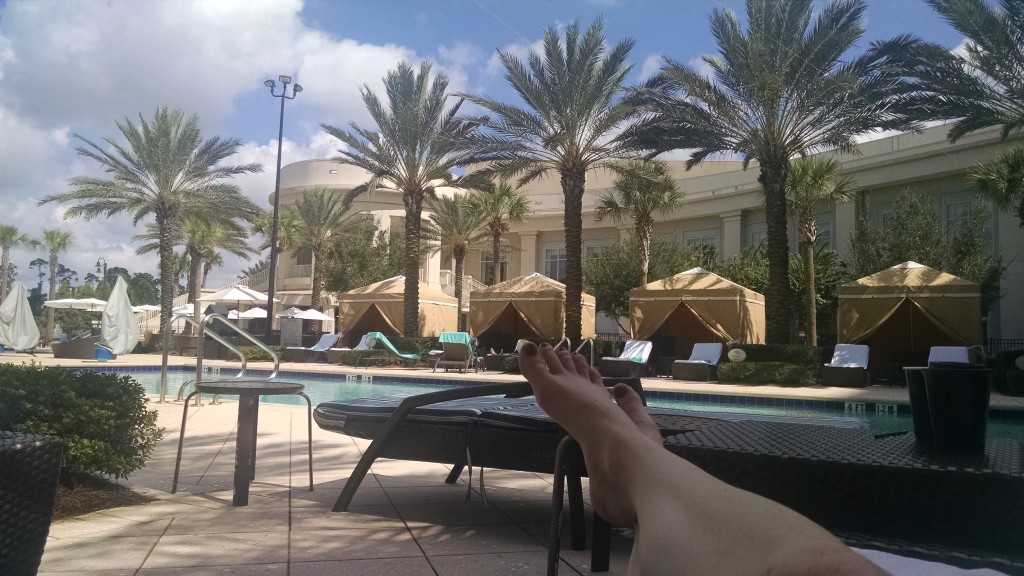 We had two cabanas to ourselves and a closed off area for breakfast that then quickly turned into our "snack" before lunch. Needless to say, we were stuffed!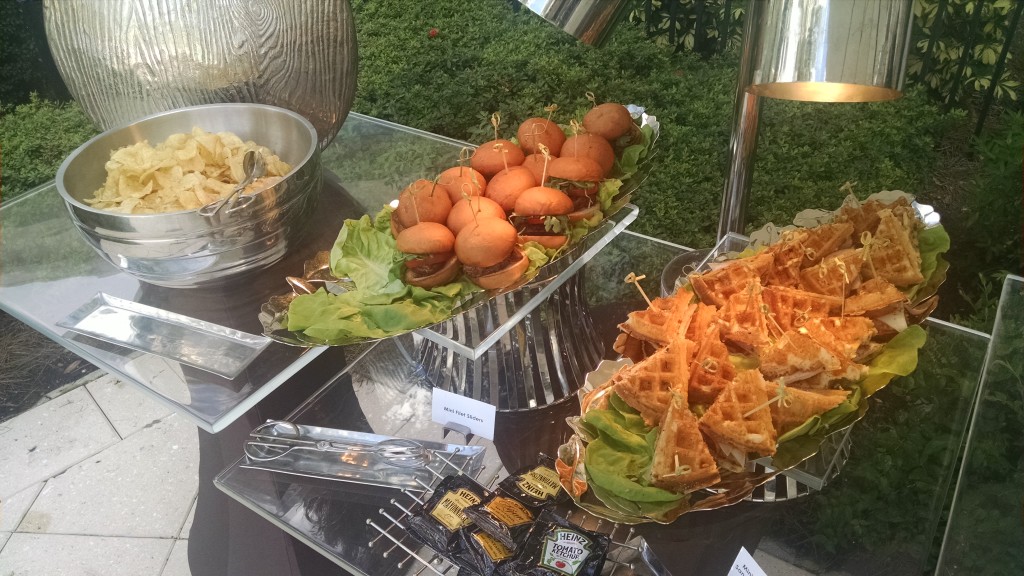 After a quick refresh of a relaxing morning, we all then headed over to Zeta Bar at the Hilton Bonnet Creek for a Chef taught private Sushi Class!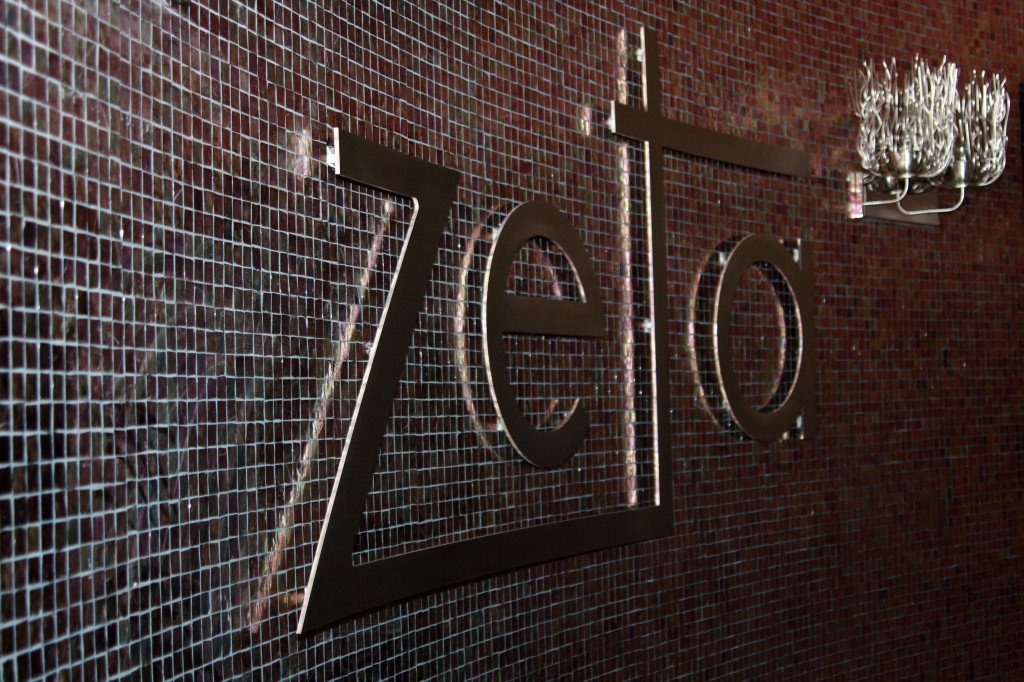 Lisa and I are not the biggest fans of sushi, but this was amazing! Maybe it was the pride of making it ourselves, or the gift bag with our own aprons and sushi sets… whatever it was, it was FUN and delish!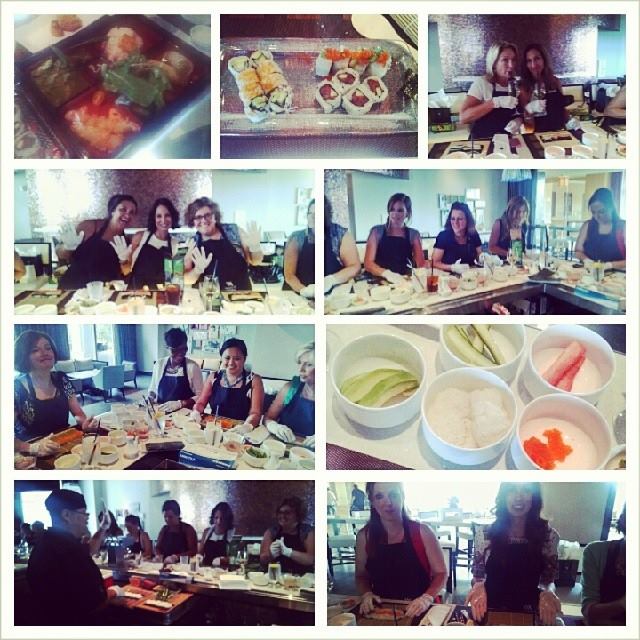 We can't thank everyone enough who gave their time and efforts into planning this amazing two days for us. It was an honor to be invited and be able to attend. Such care to detail with all of the personalized paper, the decedent cuisine, the lavish desserts and the sheer amount of food and care. This was an extremely relaxing and fun get away. My ONLY question is… when can we do this again???
XOXO!