Four Seasons Wedding Orlando
When two of your favorite vendors come to you and say can we plan a shoot…you say "LET'S DO THIS!" I quickly emailed Kristen Weaver and told her we had to have her and then emailed Jesus from Raining Roses to make sure he was on board. The best of the best. This domino effect created this beautiful styled shoot! Once we had all the vendors confirmed we had to find a venue, which took some time. Since there is no "French Riviera" in Orlando we had to get creative. We remembered these fabulous trees at the Four Seasons and the outside terrace off of the ballroom, it could not have been more perfect.
Thank you KEJ Productions  for this fabulous video!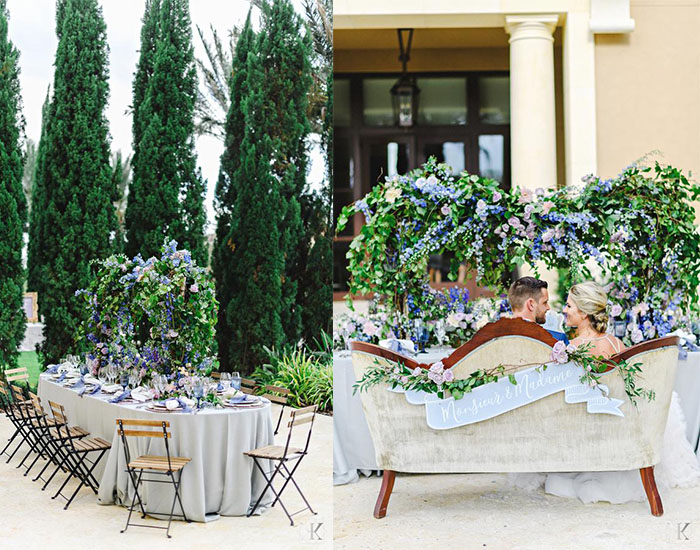 The Final Product
When it came to the table design I wanted something that was different from round or rectangular tables, so I decided to do an oversized oval table.
With such a large table I knew that the floral piece had to be lush & full. With the floral being elegantly extravagant, I decided to go with a simple linen, the perfect misty blue color.
These wooden chairs from Wish Vintage Rentals were perfect for the French feel. The tables scape was completed with hand dyed ribbon tied on the napkins, a fresh green, blue water goblets, and a painted table number from The Chalk Shop.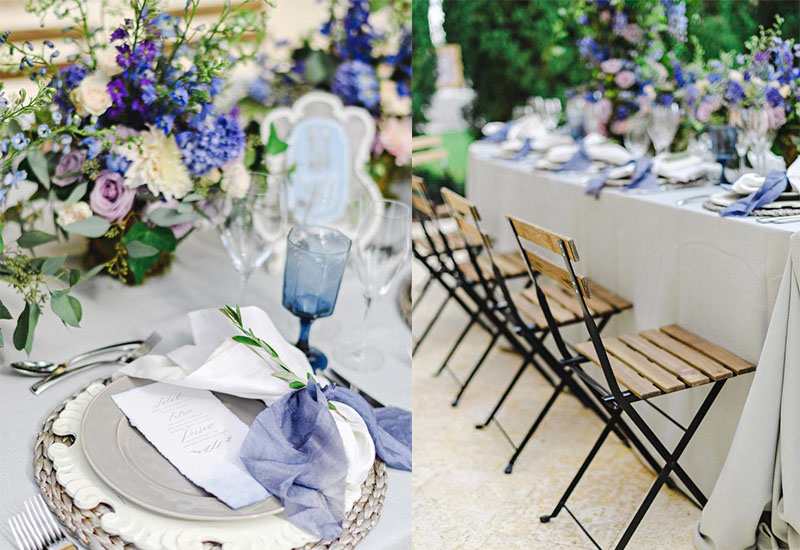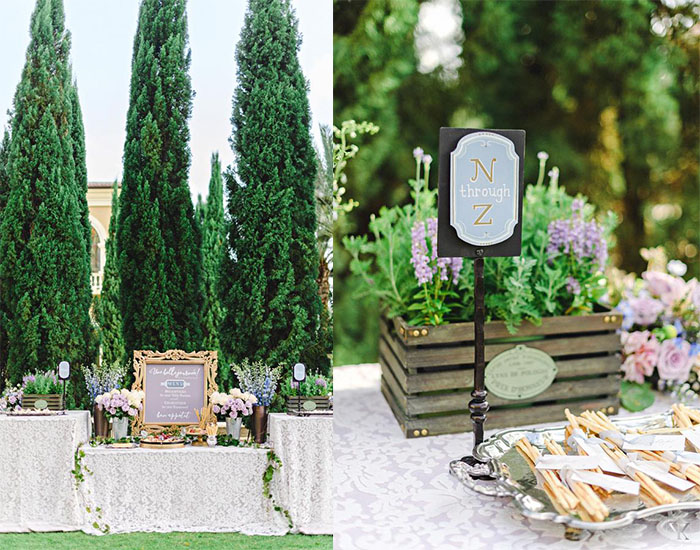 For escort cards, I went with breadsticks. What guest wouldn't want to nibble on their escort card 🙂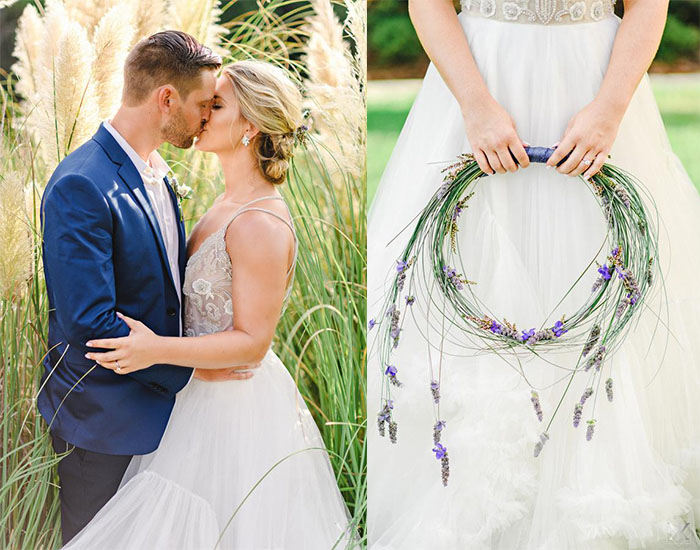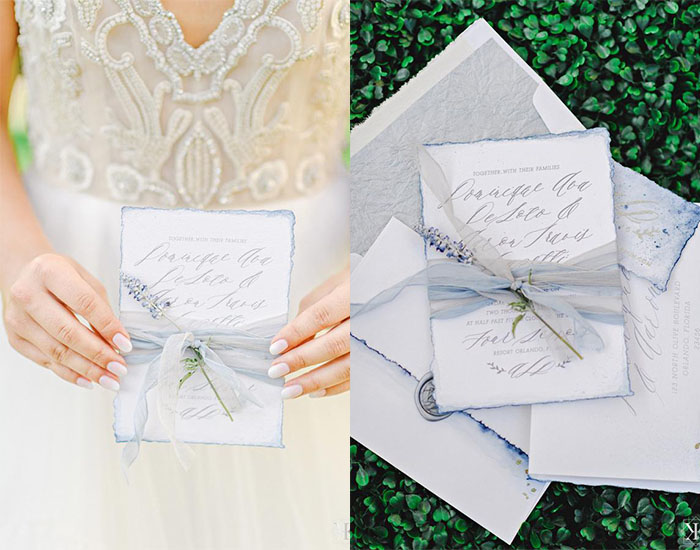 Whenever I see this invitation suite I can't help but get excited all over again. When I reached out to Eleven Note about what I was wanting for the stationary and she showed up with this, my expectations were blown away. These were a true work of art with hand-painted edges, silver metallic font, and hand-tied ribbons.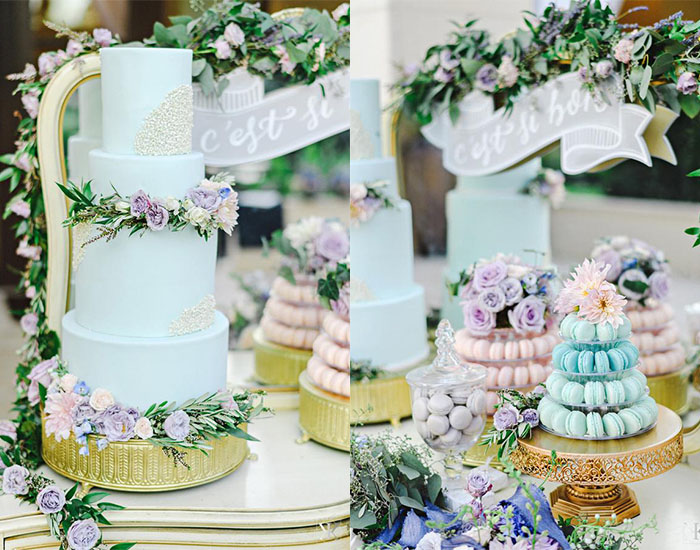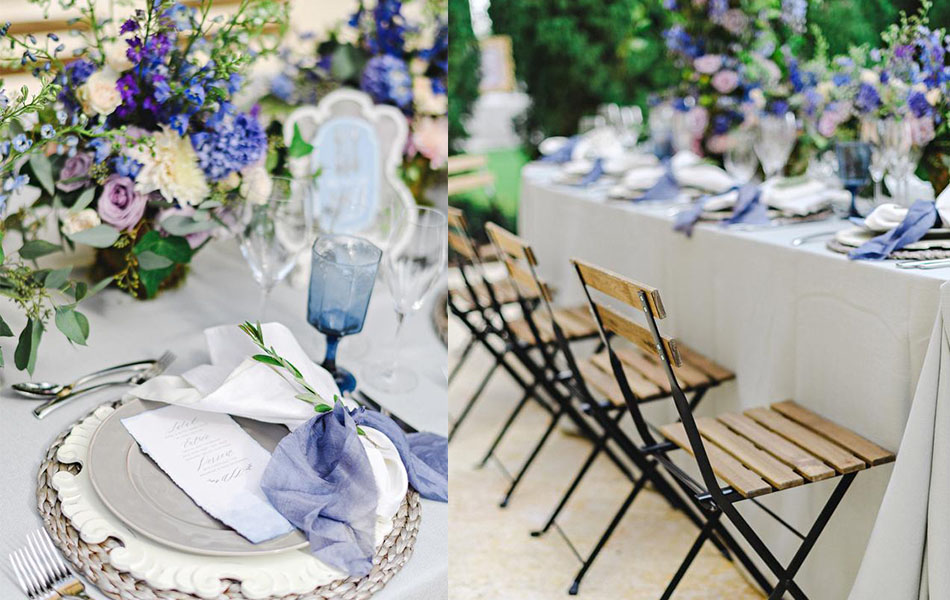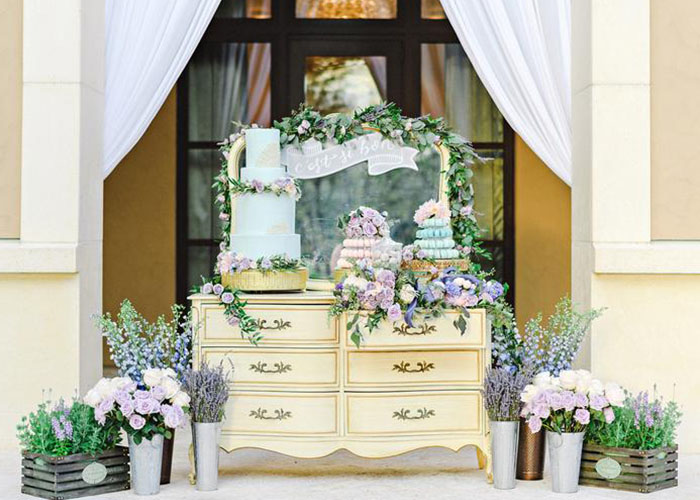 The very first thing I knew I wanted at this shoot was a "flower market" I just love the idea of strolling through a market with all the color and fragrance. Jesus was able to create this by grouping the same floral in separate containers. The antique dresser was adorned with a custom sign from the Chalk Shop. It was then embellished with fresh greens and floral around the mirror and in the drawers.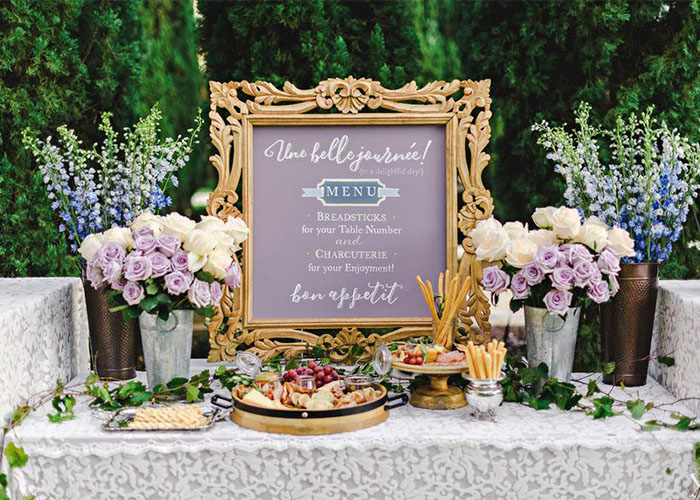 How gorgeous is this linen!!! These overlays from Nuage Linens dressed up our Charcuterie & Escort table. The sequined lace with the ruffle edge…so pretty.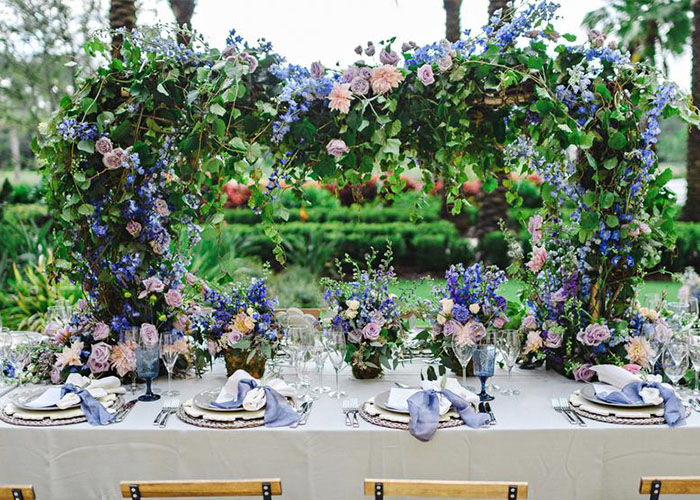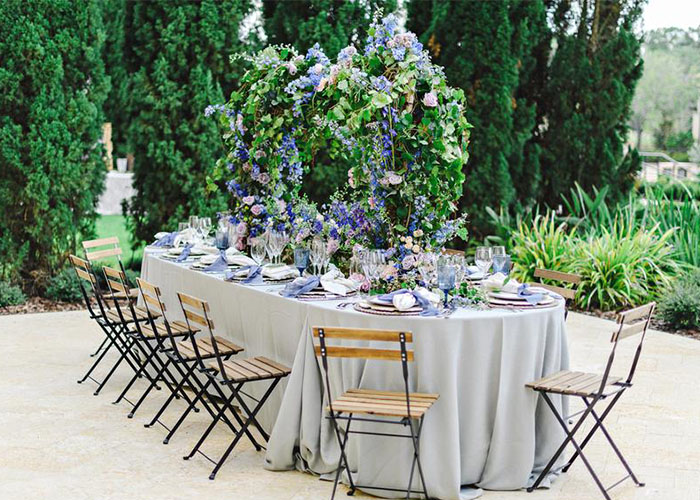 This floral I just can't find the words to describe it….beautiful, elegant, luxurious, lush, alive, exquisite, alluring, divine…this could go on for pages and pages. Jesus always knows how to take my sketches and turn it into so much more.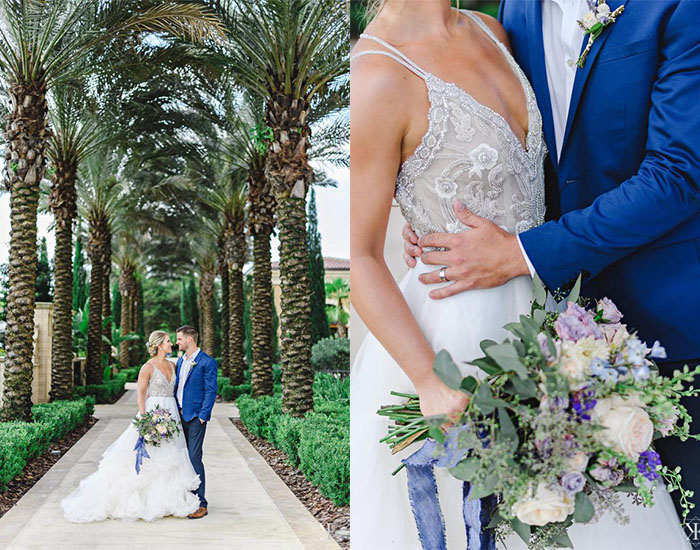 Kim from The Chalk Shop outdid herself. I can only imagine how many hours went into each piece of chalk art she made. The perfect color palette of lavender, dusty blue, and grays. Even the pieces of wood, she takes the time to find for her work is exceptional.
Great news for those getting married outside of Central Florida, you can get Kim's custom pieces sent to you no matter where your wedding is!
Orlando Wedding & Party Rentals have these greenery walls…so pretty.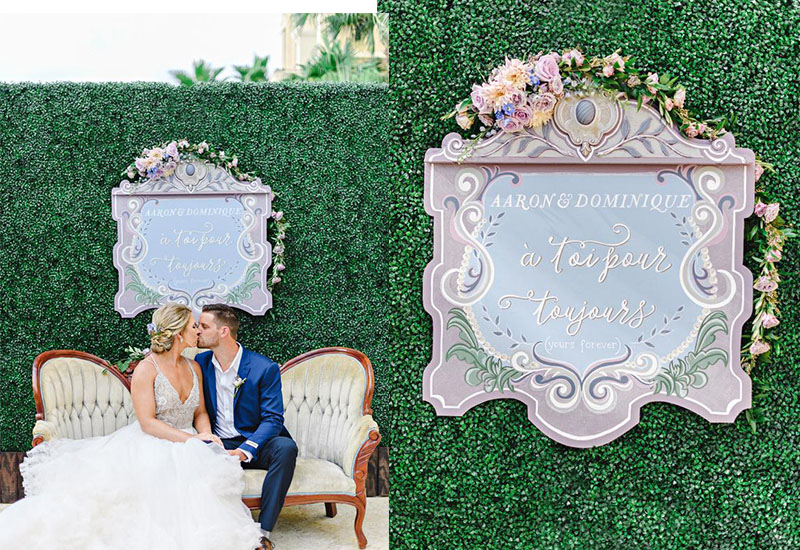 Calvet Couture was kind enough to let us use this AMAZING dress four our models.
I can't say enough thank yous to all of the vendors involved…hours of planning and meetings. The time it took to set up and break down the shoot. I always have the best time when we are all together and doing what we do best.