Kate Spade Inspired Luxury Bridal Shower
As I opened my computer to type this blog post today I am so sad to hear about the passing of Kate Spade yesterday. She was such a talented woman who broke the mold and brought us bright fun colors. Items that made me feel like a girly girl when I wore them. She will most definitely be missed.
She Leaves A Little Sparkle Wherever She Goes.
When the bride's sister contacted me about her bridal shower she knew instantly that bride Ally would want a fun and colorful Kate Spade Inspired Luxury Bridal Shower theme with lots of glitter thrown in.
I knew that the venue may present a challenge for this theme since it was the exact opposite of what we were going for. It is also a BIG space for the smaller amount of guests. I sat down and sketched out some designs that I thought would work well in the space.
I decided that we needed to bring in a few LARGE pieces to fill the space and to make that WOW factor when guests walked in. We had a huge photo backdrop made that guests took fun pictures in front of. There was also had large Kate Spade inspired paper flowers brought in. We attached these to the photo backdrop and also behind the cake.
The space is separated by an upper and lower area. We decided that we wanted to "hide" the railing a bit and had a giant balloon arch attached to the railing that cascaded to the floor. This was the perfect backdrop for the bride to sit in front of while opening presents.
I can't stress enough to my clients how important LINEN is to a design. Look how it brought the theme to life. I decided to mis the pink linens with black and white stripes. I love the combination of the two instead of just doing all of one color.
There were so may other details that were perfect. The flowers…OMG just look at them. And the custom cookie favors…..STOP IT….so cute. I also had little gold horses hidden though the shower as a surprise to the bride.
Thank you so much to all the vendors who brought this design to life.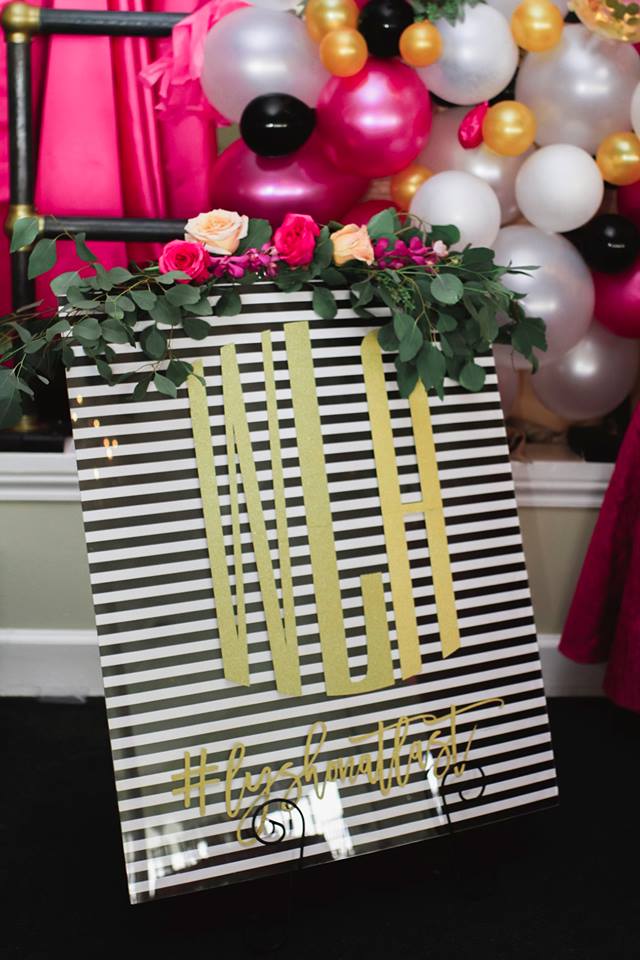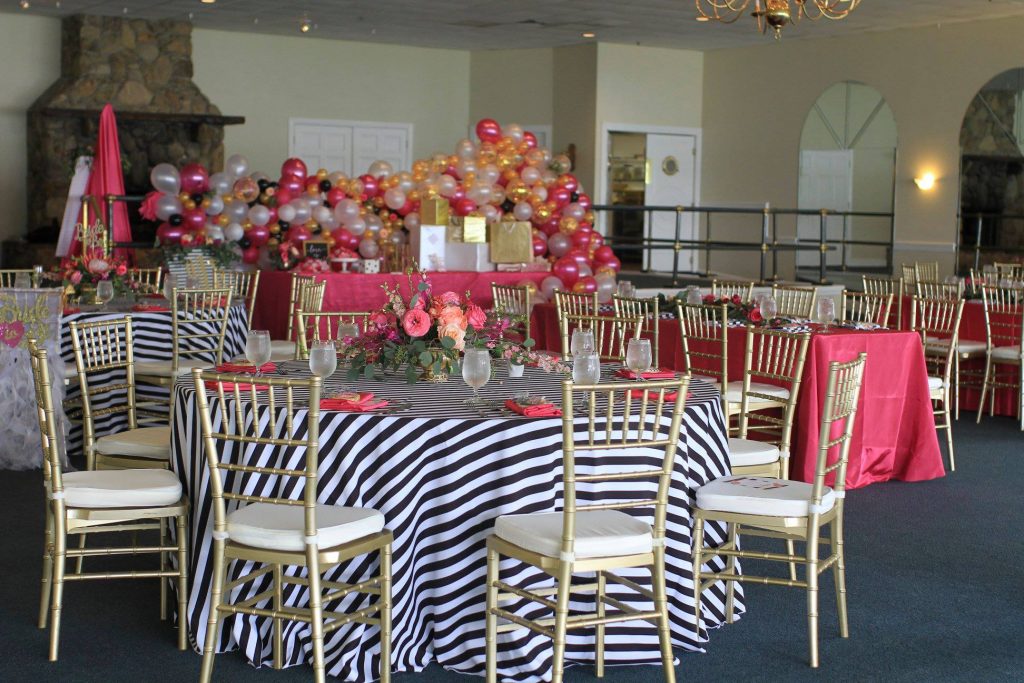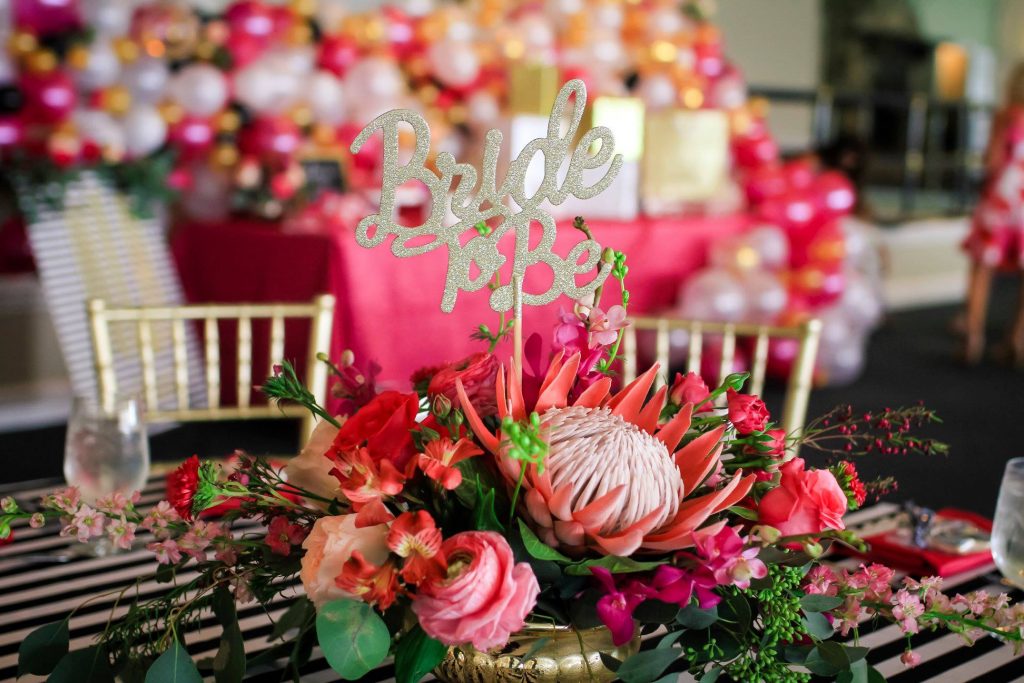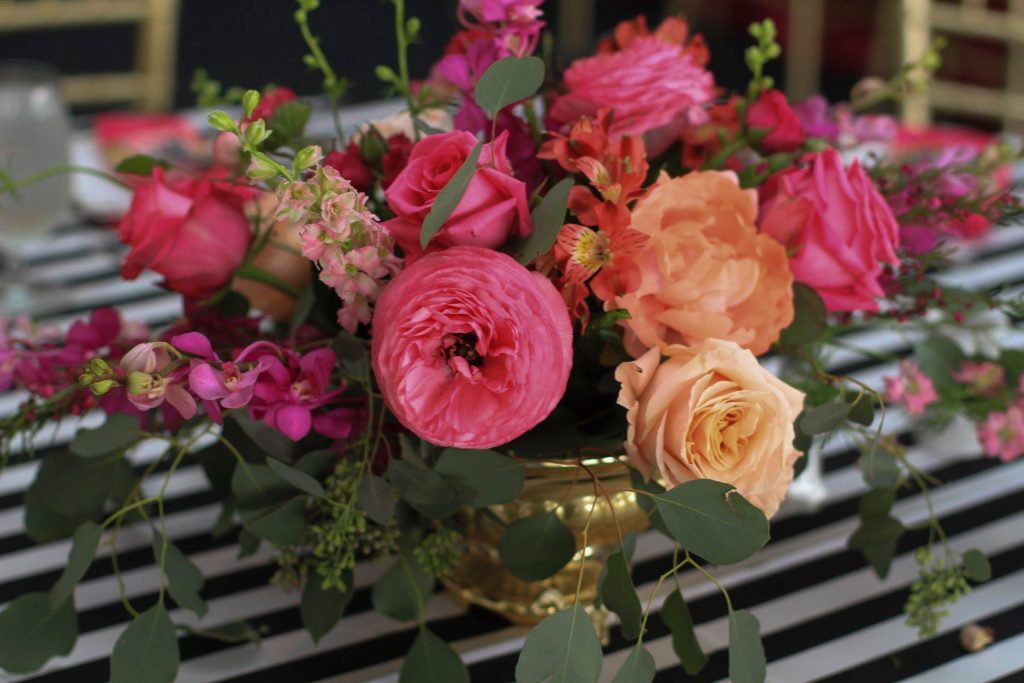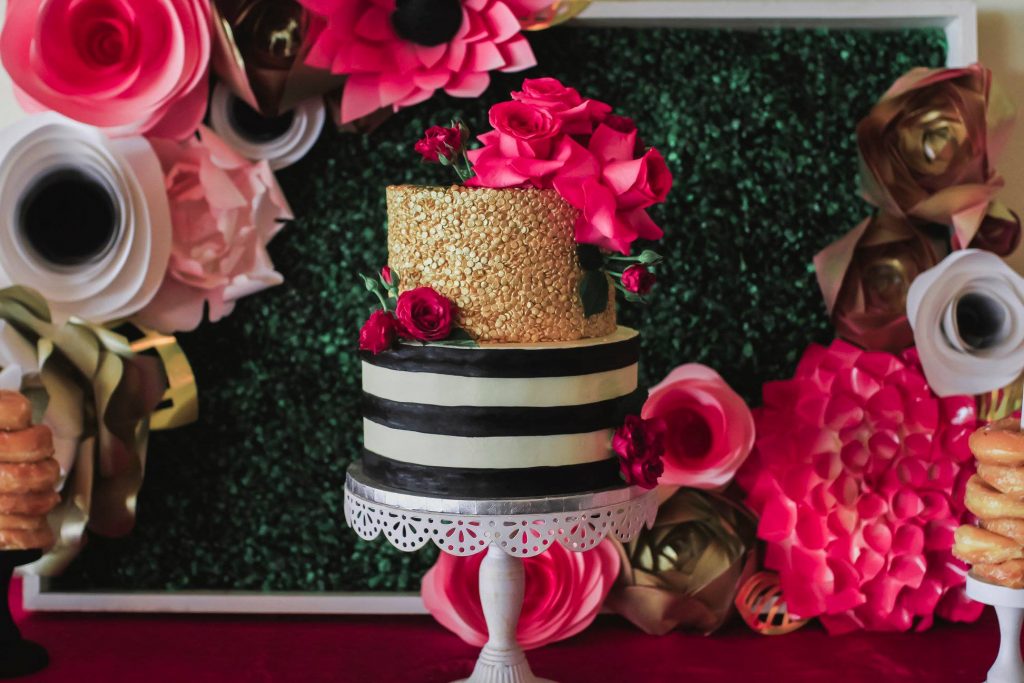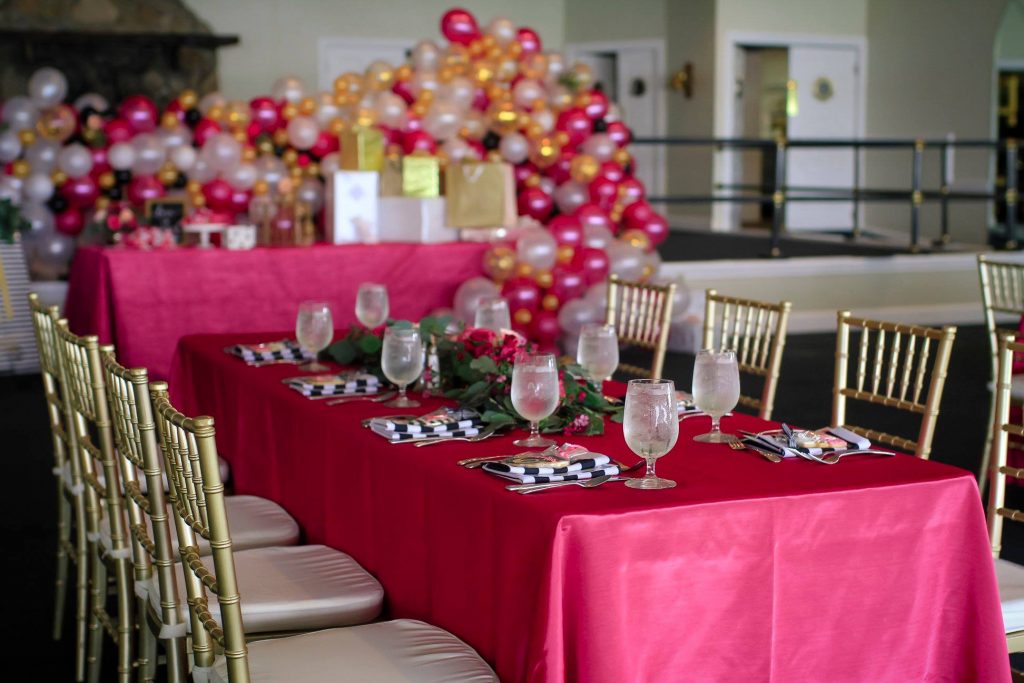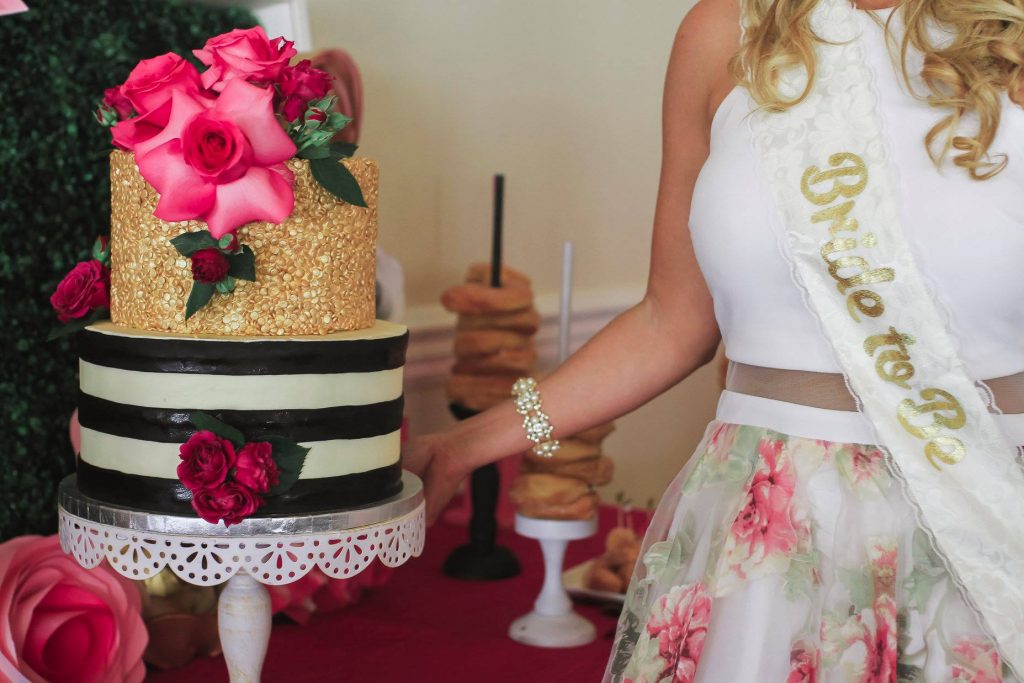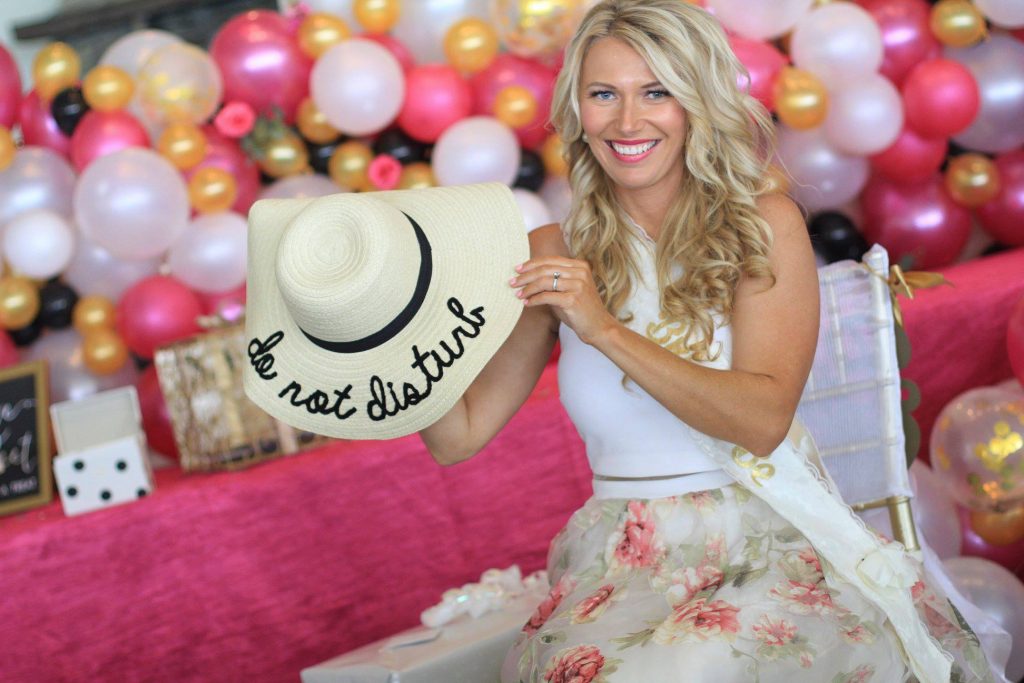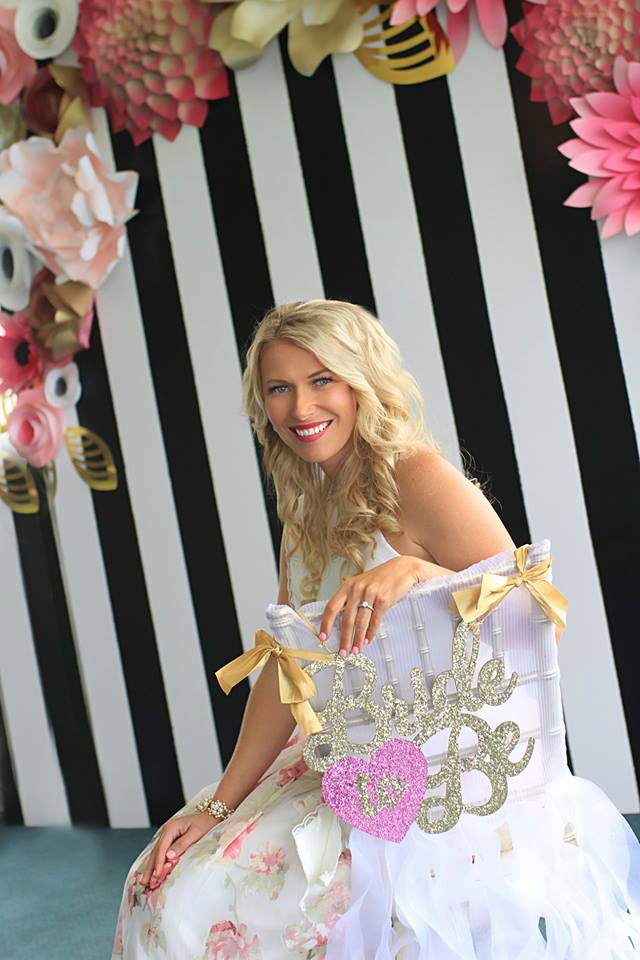 Vendors
Design | Rachel } An Affair to Remember | AATR Weddings
Photo | Susie Brown
Flowers | Sarandipty Floral
Linens | Over The Top
Cake | Buttery Love
Donuts  | Dixie Cream Donuts
Cookies | Sweet Haven 
Paper Flowers & Custom Signs | A Girl & Her Glitter 
Venue | Pelican Yacht Club