I absolutely love when I get to design a styled shoot. We get to bring together our favorite vendors and be as creative as we want. That was definitely the case for they Seaside Wedding Inspiration shoot. This fabulous shoot was featured on The Celebration Society.
https://www.thecelebrationsociety.com/weddings/airy-seaside-wedding-inspiration-at-jetty-park-in-cape-canaveral-fl/
Dustin Selzter out did himself with this video! The shot with the bird flying by our bride!!!
We headed over to Jetty Park which is beautiful, but HOT! We got to see a submarine come in…so cool. We had these amazing Tara Keely for Jim Hjelm gowns, perfect for a beach wedding. Kristen Weaver captured every detail perfectly.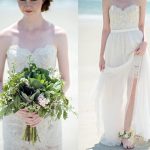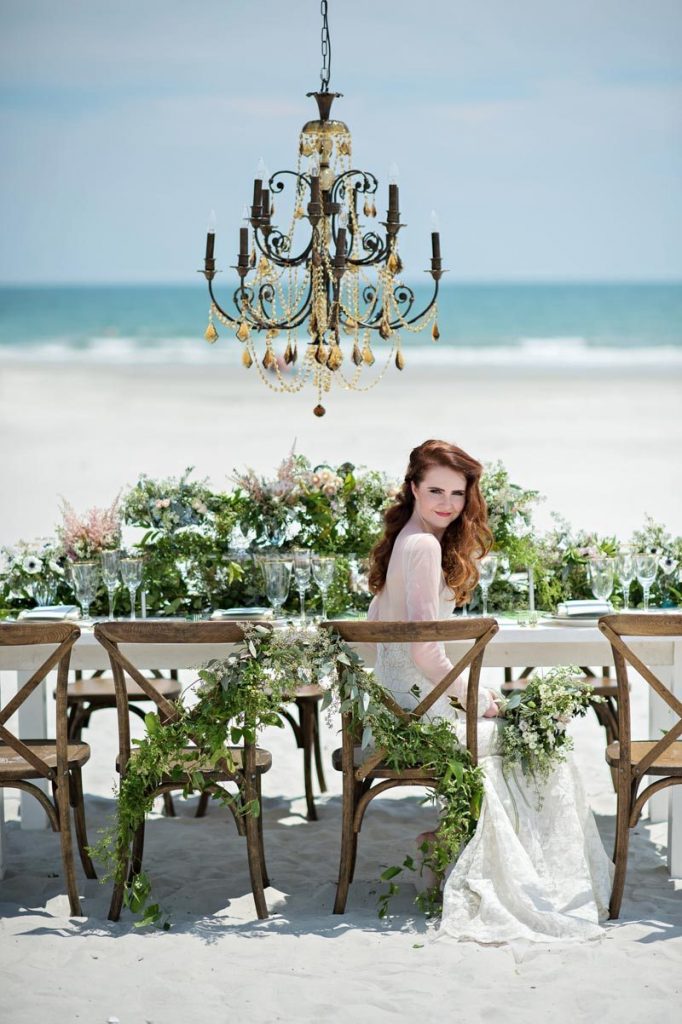 How did we get this amazing chandelier on the beach…oh no problem we just called Signature Chandeliers and they made it happen. The coloring of this chandelier is so different and perfect for a seaside or rustic wedding.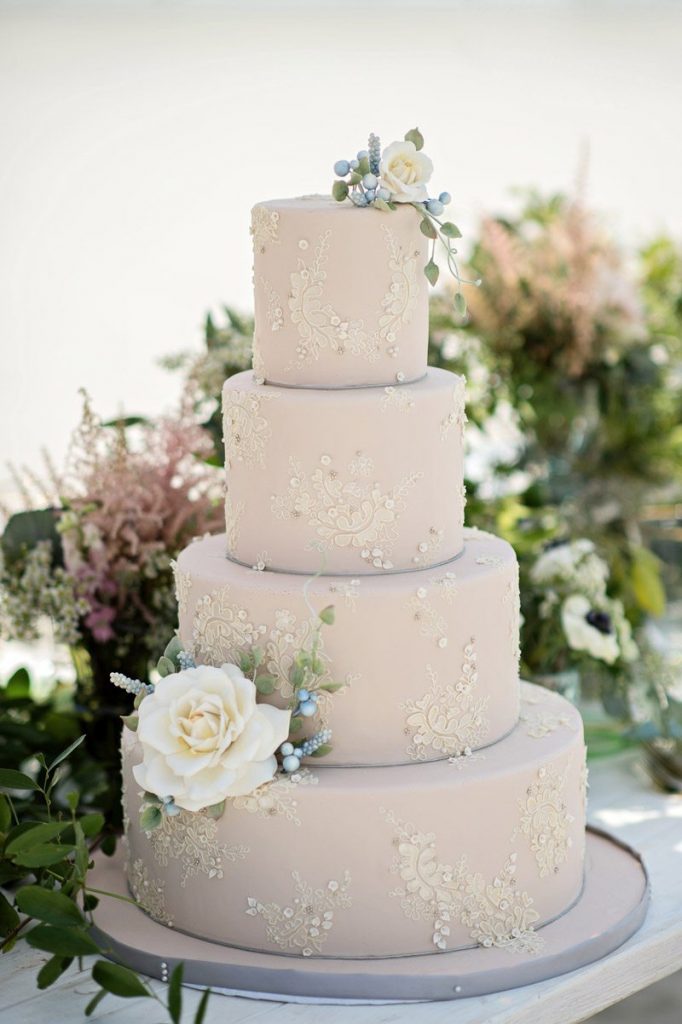 Sugar Suite did a great job on the cake. The perfect "sand" color but they added the lace appliqué to match the dress. Beautiful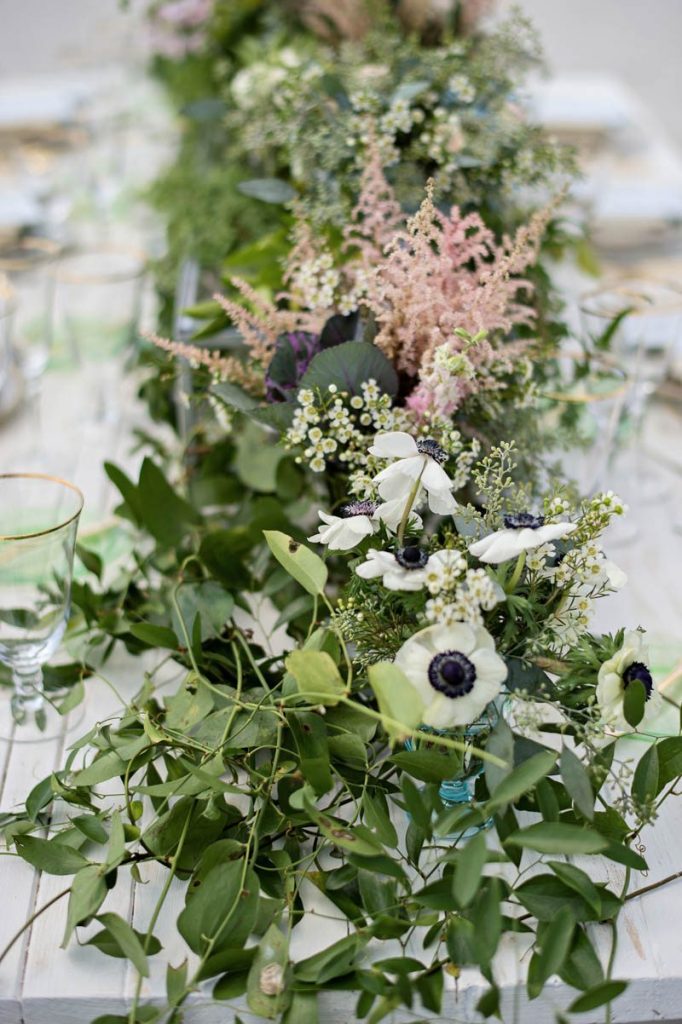 I just adore working with Raining Roses. Jesus is such a creative talent. I knew I didn't want the typical beach floral, driftwood and such.  These colors were perfect together . Not to mention the ankle floral bracelet above…my fav!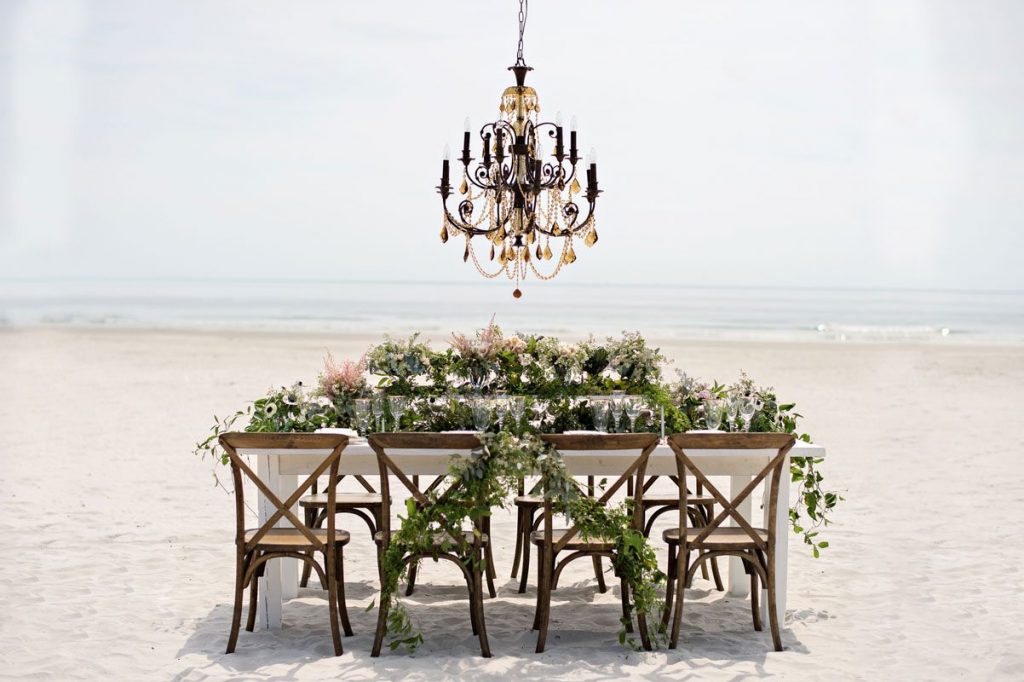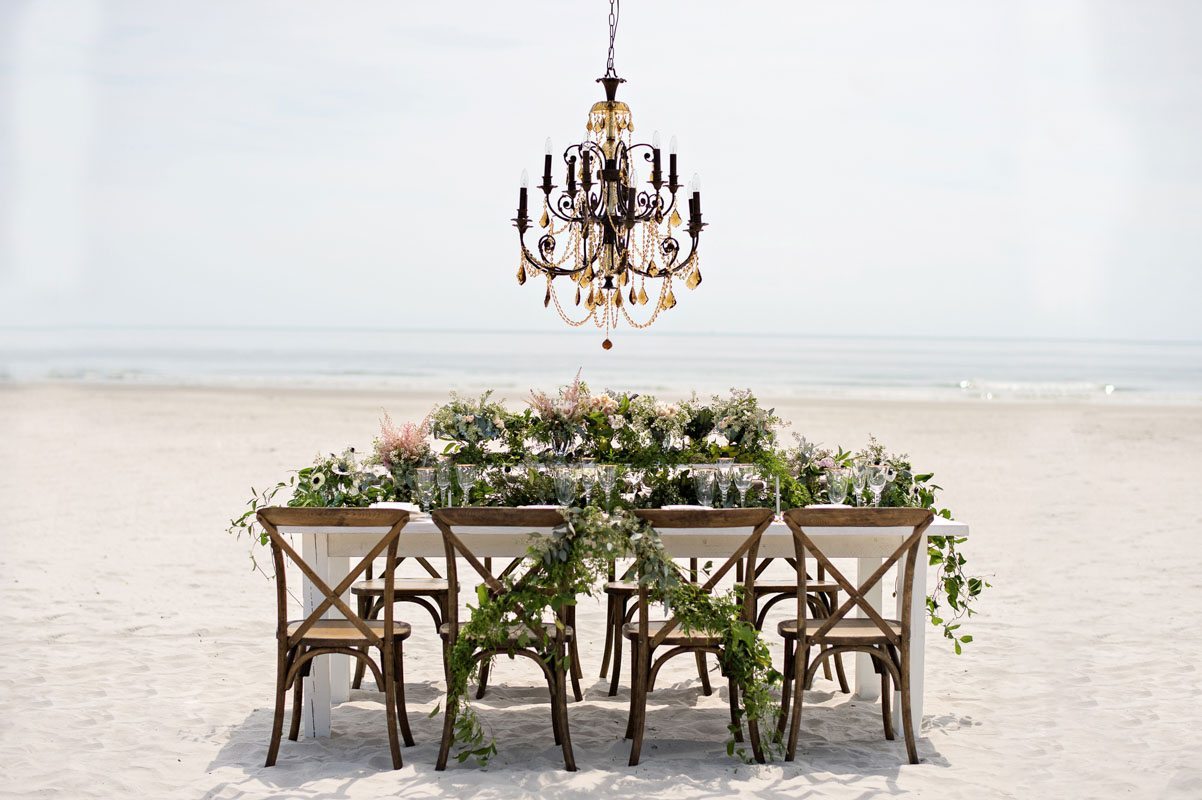 I have to give a shout out to the A Chair Affair team as well. They had to cart this white washed farm table up the boardwalk and across the beach. It was all worth it. This table design is just breathtaking.
Designer: AATR Weddings
Photographer: Kristen Weaver Photography
Floral: Raining Roses
Rentals: A Chair Affair
Chandlier: Signature Chandliers 
Gowns: Tara Keely for Jim Hjelm
Videography: Seltzer Films
Hair/Makeup: LUMA Bridal
StationeryDesign: Dogwood Blossom Stationery & Invitation Studio, LLC
Linens: Over The Top Rental Linens
Cake: The Sugar Suite
Models: Modern Muse